2020 may be a year to forget, but as it comes to a close we have taken a look back at some of the good news which hit the headlines, as we move into what we sincerely hope is a brighter New Year.
Cast your mind back to February, before face masks and hand sanitiser were an everyday essential, when the first case of coronavirus in Northern Ireland was confirmed.
We caught up with Ciaran McGurgan of Maison Real Estate, who spoke to us about how he went from a picture of one property on a wall to a business which now serves counties Armagh and Tyrone.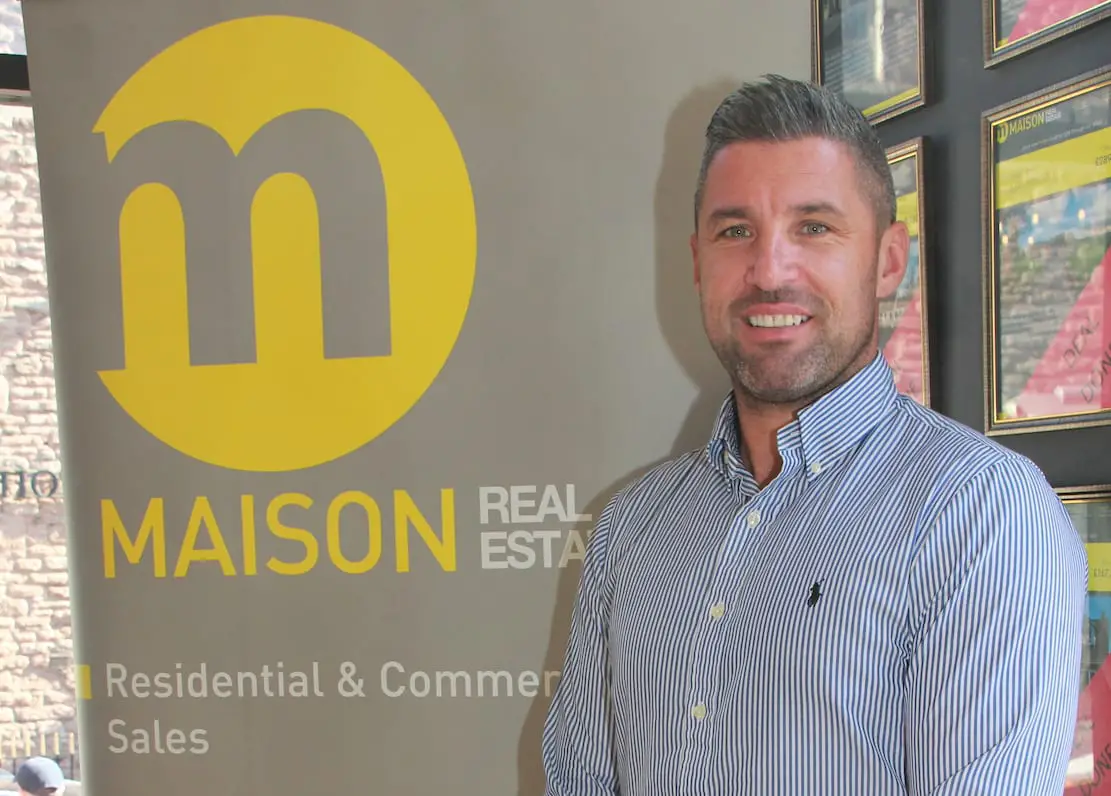 But little did we all know at the time that within a few short weeks we would be experiencing lockdown for the first time.
Bans on mass gatherings wreaked havoc, with planned St Patrick's Day parades from Newry to New York and Armagh to Australia all being axed.
But the good folk of Armagh had other ideas and in a show of incredible community spirit, hundreds of cars turned up for what was dubbed the "world's first" traveling St Patrick's carnival.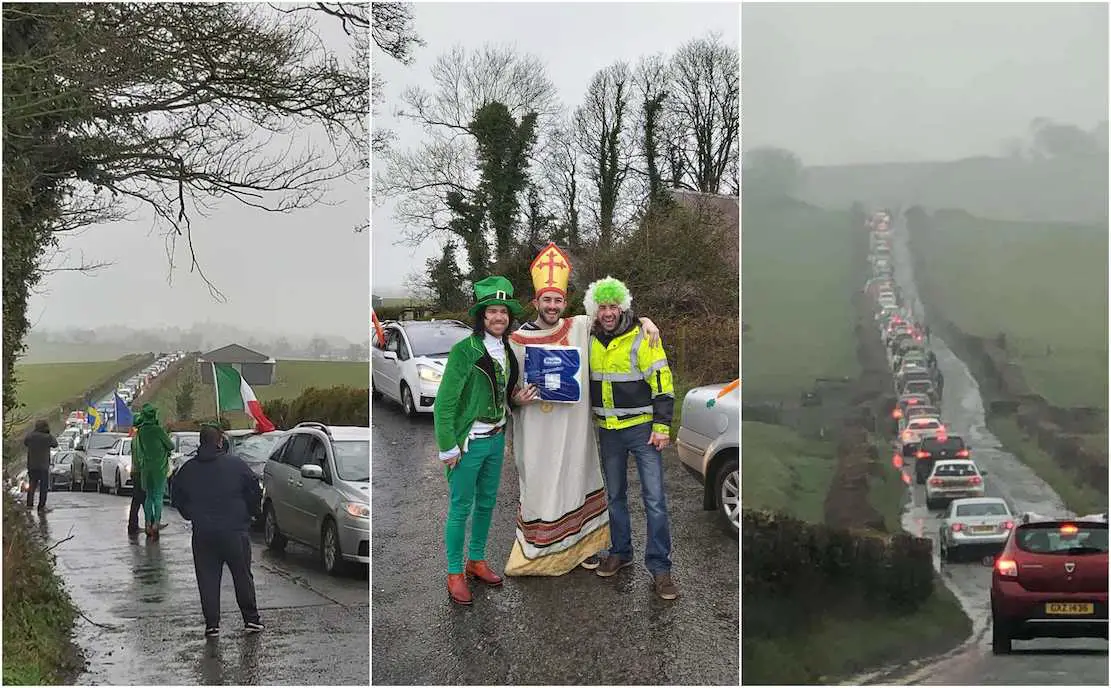 Hundreds of cars assembled on the Farmacaffley Road, just a few miles outside Armagh City.
Vehicles lined up in single file in the order they arrived facing in the direction of the Newtownhamilton Road before the procession proceeded out onto the Newtownhamilton Road and into Armagh City playing music and tooting horns.
Similarly, the pandemic also could not dampen the spirits for July Twelfth celebrations, with bands staging smaller parades than other years in Armagh, Markethill, Tandragee, Killylea, Portadown and more.
By May, most of us had got a handle on lockdown and were keeping in touch with friends and family via Zoom.
Meanwhile, with church buildings up and down the country being closed up or limited many services were then streamed online.
This led to one of our biggest stories of the year, when dancing priests brightened up mass at one Co. Armagh church.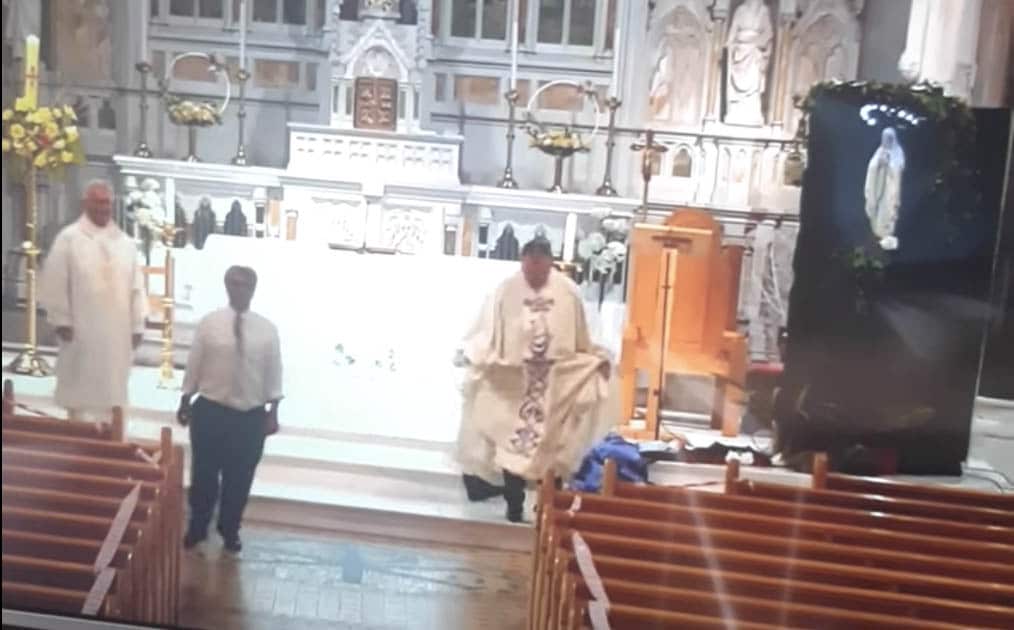 Patricia Lavery captured the hilarious moment at the end of Mass in St Peter's in Lurgan back in May.
In the video, Fr Wright is seen on the left and Deacon Kevin Devine on the right with Noel McCann, the sacristan, in the middle.
Also in May, we brought you the news of how hospital domestic Colette McAlinden, who was working on a Covid-19 ward, delivered a baby in the car park of Craigavon Area Hospital on her lunch break.
She was sitting casually reading a book in her car at Craigavon Area Hospital when she sprang into action under the most dramatic of circumstances.
There was more good news, as Sharon Fulton was reunited with her family after beating Covid-19.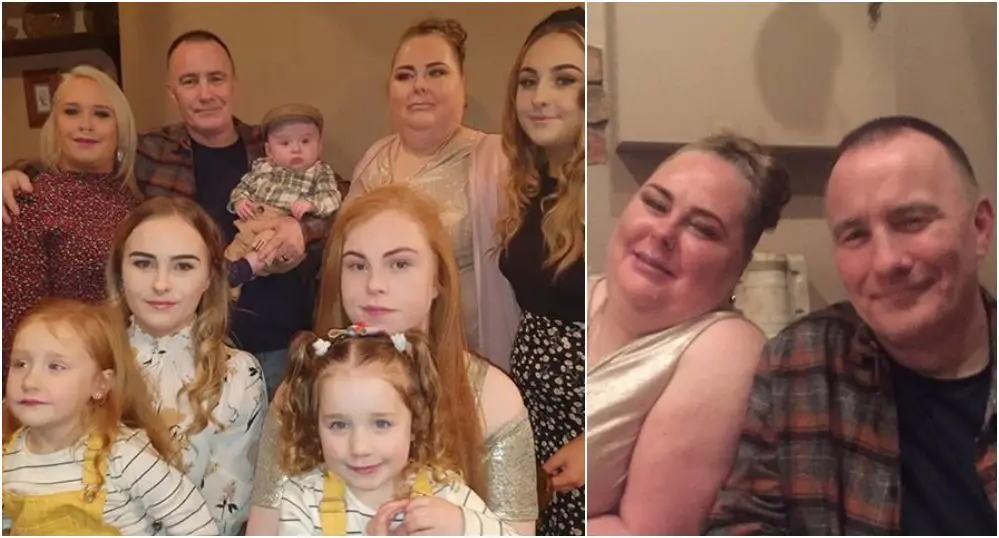 The Portadown woman, who said tearful goodbyes to her husband and daughters after fearing she would die, thanked the doctors, nurses and all of those on the frontline at Craigavon Area Hospital whom, she said, without a shadow of a doubt, saved her from certain death.
In June, there were double celebrations for Magherafelt brother and sister, Michael and Helen Dawson, who got hitched to their respective partners on the same day.
Both sets of newlyweds had already set a date for their weddings, but made the decision to bring their plans forward due to the uncertainty caused by coronavirus.
`
The celebrations were made possible after the relaxation of lockdown rules which allowed for small ceremonies limited to 10 guests.
First to take the plunge was Helen, who married her Armagh fiance Stephen Shanks in her parents' garden in Magherafelt.
Just hours later, Michael Dawson and Alison McLean said 'I do' in Maghera.
Back in November, we spoke with Adrian McNally, the Middletown man who worked in hospitality on four different continents before returning to take the top job at the award-winning Titanic Hotel in Belfast.
We spoke to him about a career which has taken him all round the world, taking up posts from London to San Francisco and Kenya to Shanghai.
In December, an Armagh family were thrilled to feature in a documentary celebrating Ireland's biggest ever selling album.
A Woman's Heart was first released in 1992 and little was it known then what a profound impact the record's success would have on people north and south, particularly amongst the fairer sex.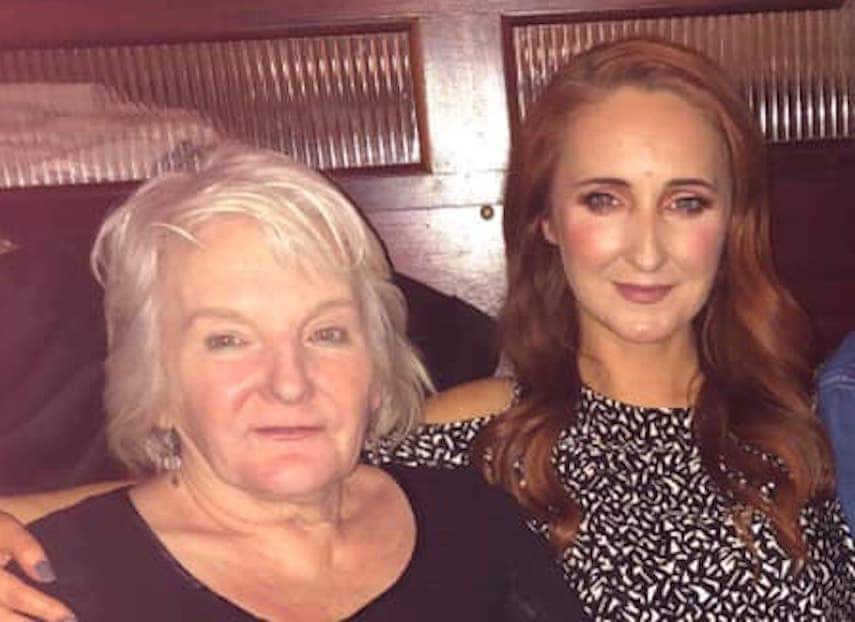 With that RTE aired a feature length documentary on Boxing Day, with the McCools of Armagh being, in their own words, the only "non-famous" contributors.
We caught up with Laura Rose McCool, who was interviewed in the documentary alongside her mother, Rosemary, about how this all came about and what the album meant to her.
Throughout this year, one thing has remained a constant and that has been the amazing community spirit, here are just some examples.
In March, the Armagh community responded quickly to crisis with an action plan to bring help where it was needed over the first lockdown.
A united approach to tackling the impact of coronavirus in the area was agreed with the formation of a new community response plan, co-ordinated through the West Armagh Consortium.
The mounting crisis had prompted community groups, sports clubs, businesses, church and some frontline medical groups in Armagh to come together to formulate a community response to this pandemic
Representatives from all of these bodies discussed the worsening situation and how as a community they could pool resources and put into practise measures that will help everyone in the area.
In April, a Keady band delivered food parcels to community and PPE after an online fundraising appeal.
The members of Drumderg Loyalist Flute Band in Keady raised £1,030 in a short space of time via a JustGiving page.
In August, two Armagh city families were left devastated after a fire caused extensive damage to their homes in Ardmore Avenue.
The community – in true Armagh style – rallied behind as we at Armagh I launched a 'JustGiving' page and helped raise a total of £7,516.72, which was distributed equally among the McSorley and Makaroviene families.
In December, a Richhill woman took on the  long walk home from Newry on Christmas Morning for Acute Services Fund.
Jenny Chambers had planned to set off from Newry at 7am on December 25 with the aim of being back home in time for lunch!
Many will be well acquainted with the Speech and Drama teacher, who can be seen frequently walking in the area, always accompanied by her trusty companion, Lucy the dog.
The 53-year-old's self-titled school has raised money for numerous charities through concerts down the years but this was not possible this Christmas due to restrictions.
With that, Jenny set herself a very different task in order to raise money for the Acute Services at Craigavon Area Hospital.
Communities really have gone above and beyond and we have been astounded by the number of shining examples in our midst.
It really does show that when the pressure is on the gloves come off when it comes to trying to help others!
As we look towards, 2021, we hope to report many more positive stories but, above all, we ask you to continue to look out for one another, stay safe and hope and pray for better times!
Sign Up To Our Newsletter