County Armagh-based, family-run, manufacturer of outdoor play equipment MessyPlay NI have introduced their 2022 Christmas Club.
The family-run, manufacturer of outdoor play equipment, with community at its core, is aiming to bring first-class service "from development to delivery."
MessyPlay NI which was set up by Gary McSherry with his wife Gill and says that the motive behind it all was "all for the children and their development", because of the "extortionate" prices charged for equipment by some companies.
Now the Richhill company is making Christmas that bit easier to manage with their Christmas Club.
Choose from their exciting list of over 300 different products including mud kitchens, outdoor furniture, climbing frames, sandpits, buddy benches and even sensory equipment. Everything you need to help encourage your children into educational outdoor play.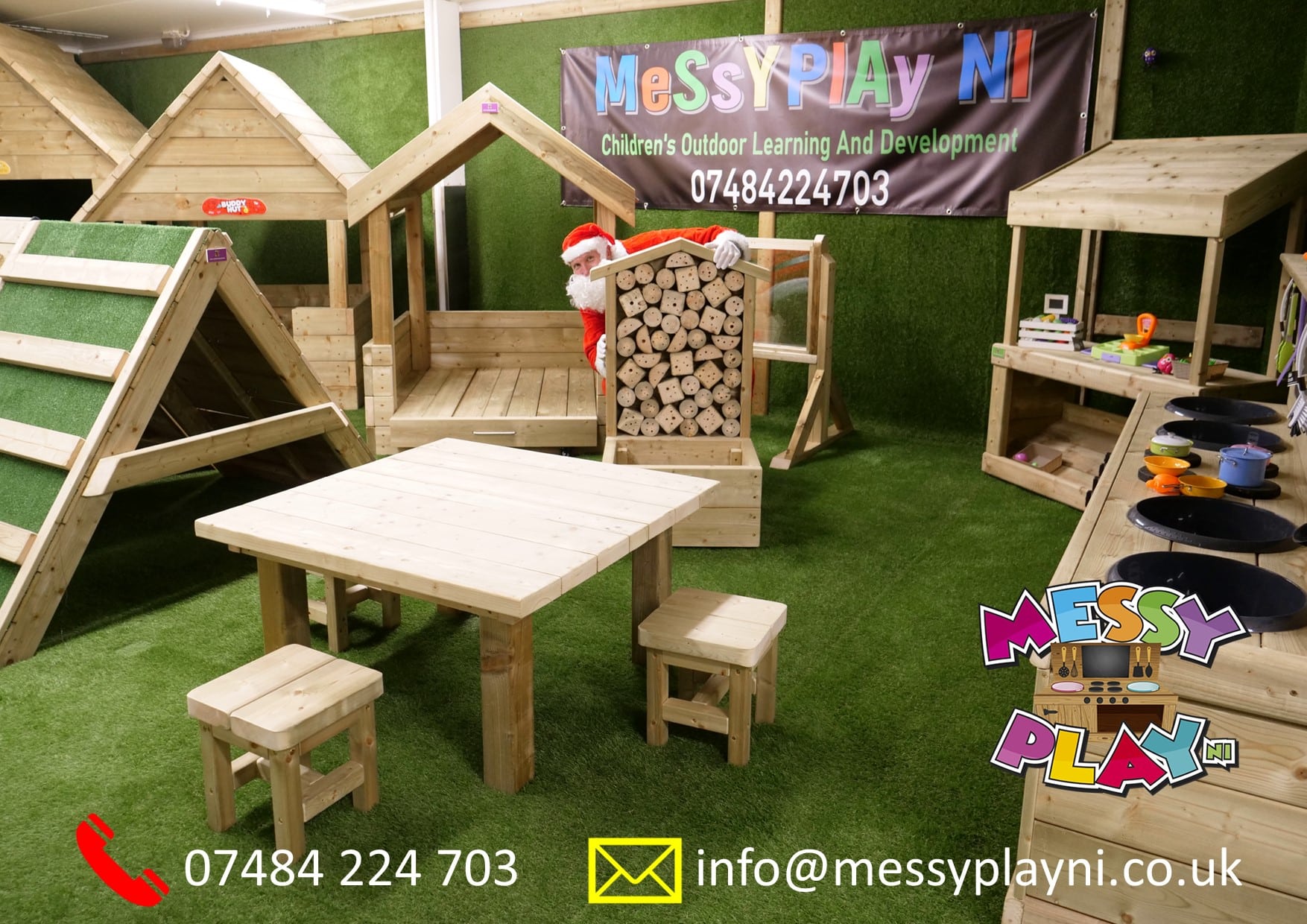 As part of their Christmas Club terms and conditions, 30% deposit will secure any item over £200 and will ensure your item is ready for collection or delivery by their elves well in time for Christmas.
Peace of mind is also important and therefore all products come complete with ten-years wood rot warranty.
Visit messyplayni.co.uk to pick from our amazing range of products, call in to the store on the Mullalelish Road to see MessyPlay's disPLAY ZONE and view a wide range of products or call on 07484 224 703 to order.
Sign Up To Our Newsletter