MessyPlay NI is a County Armagh-based, family-run, manufacturer of outdoor play equipment, with community at its core, aiming to bring first-class service "from development to delivery."
They are an Education Authority-approved supplier with a contract from 2022 to 2025, so your school, nursery or playgroup will have the peace of mind you need, safe in the knowledge that you will only be getting quality equipment.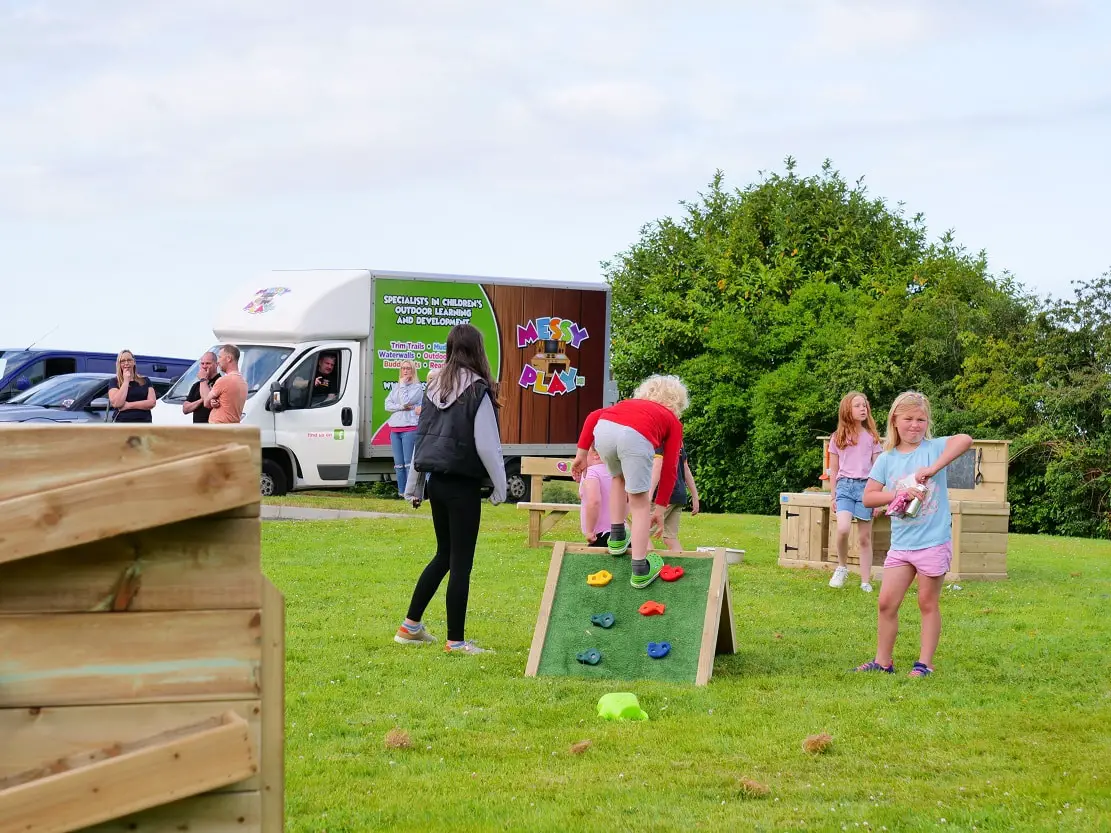 MessyPlay NI have supplied around half of the schools all across Northern Ireland, and their products have even made it as far away as Killarney in County Kerry, alongside regular shipments to the UK.
As one of five companies on the Education Authority tender, MessyPlay NI are proud to be the only one of the five that manufactures all of their products in-house.
They make over 300 different products, and the list on offer is growing all the time. Just some of the products include: mud kitchens, outdoor furniture, climbing frames, sandpits, buddy benches and even sensory equipment, designed for children with additional learning needs, such as ADHD.
All this is manufactured on-site at MessyPlay NI's 12,000 sq. ft. plant in Richhill, using locally-sourced materials.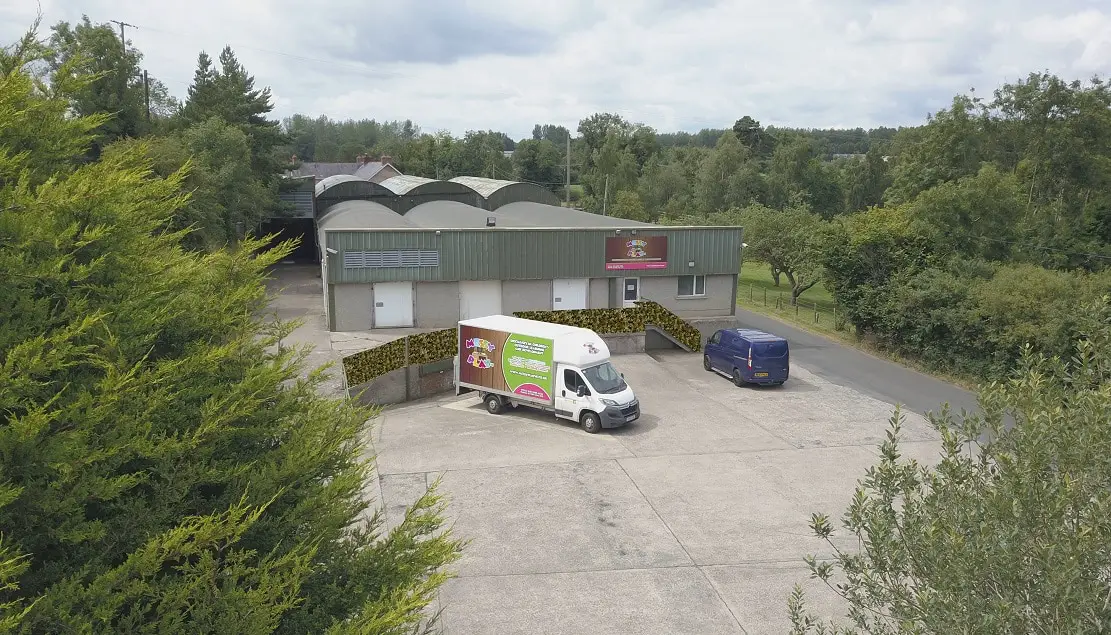 Gary McSherry set up MessyPlay with his wife Gill and says that the motive behind it all was "all for the children and their development", because of the "extortionate" prices charged for equipment by other companies.
"We make a high quality product for an affordable price," he says.
Gary is keen to build relationships with schools, through the "very personal service" that MessyPlay NI provide to customers.
"If there's any issues or problems, we're within two hours of anybody," Gary says. "The service and the after sale is just as important as any part of the process."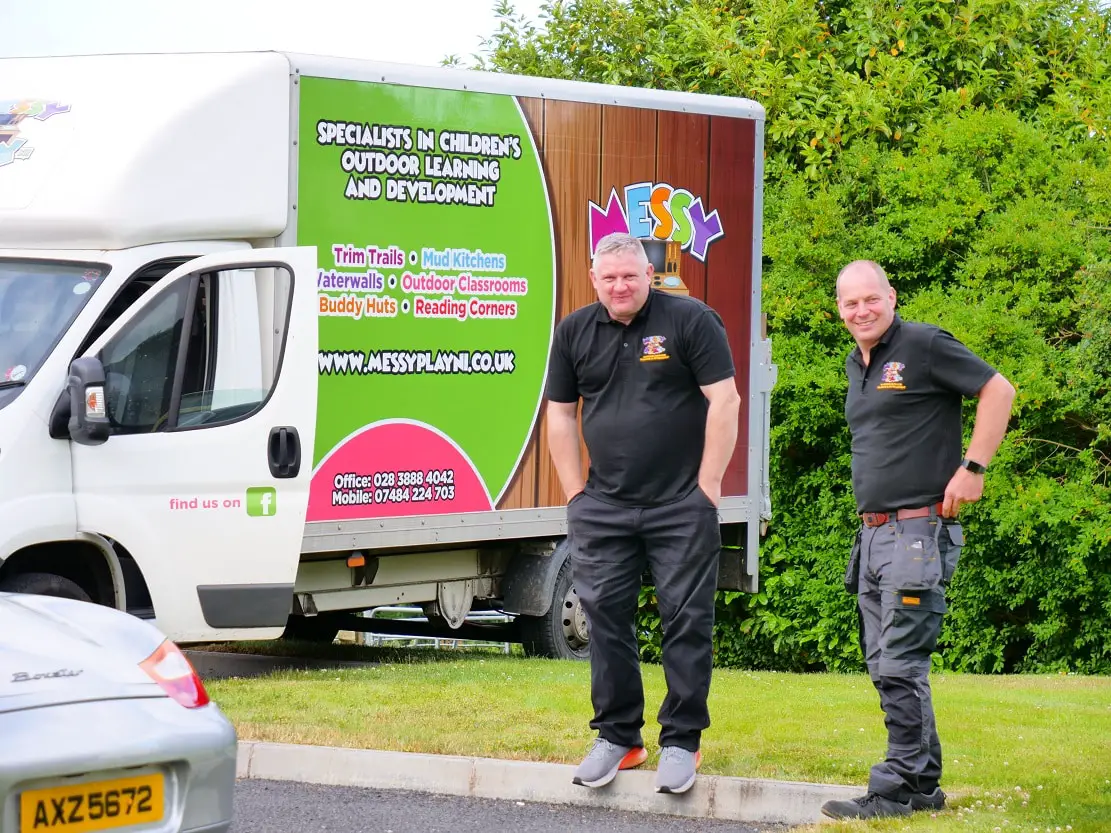 Included with purchases is one-year parts and labour warranty, along with ten-years wood rot warranty. MessyPlay NI will also help schools with the applications processes for grants, to ensure that the school can get the best possible value for money, and more importantly, the best benefit for the children.
MessyPlay NI's friendly, customer-first approach means that they can offer free on-site consultation with clients, so they can produce bespoke, tailor-made solutions for any type of customer.
As a local, family-run business. MessyPlay NI operates with community at its core, and isn't afraid to reach out to help those in need.
Gary and Gill recently had the pleasure of donating wooden resources to Harrison Nursery School in Lurgan, where a fire destroyed the children's garden equipment.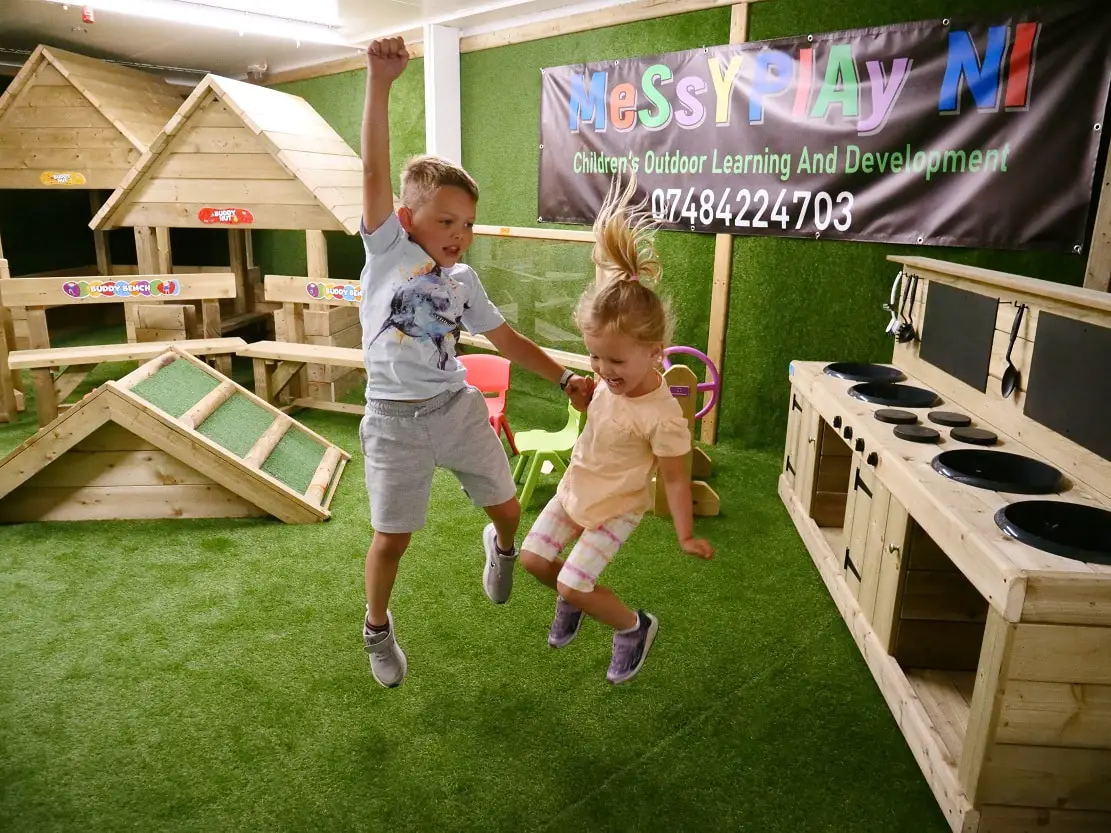 Gary and the team stick with clients every step of the way to ensure that they get what works best for their situation. Anyone can call into the office on the Mullalelish Road to see MessyPlay's disPLAY ZONE and view a wide range of products.
The full range that MessyPlay has to offer can be browsed at their website here.
Contact MessyPlay NI at: 07484 224 703 or info@messyplayni.co.uk
Alternatively, call in to the office at: 127a Mullalelish Road, Richhill, BT61 9LT
Sign Up To Our Newsletter