Nothing says welcome to Armagh quite like overflowing bins and rubbish scattered around the city streets.
This was the scene in Market Street today (Sunday).
The bin is fulled to capacity and bags of rubbish and empty food cartons, coffee containers, plastic water bottles and newspapers are left to litter the street.
And according to the gentleman who sent us this picture on his afternoon stroll this is not the only bin – nor is this the only Sunday when such scenes are to be found.
The man, as well as notifying Armagh I, has contacted Armagh City, Banbridge and Craigavon Borough Council directly to alert them to his concerns.
And he believes that a number of solutions are possible – more frequent emptying of bins, more bins themselves or, indeed, bigger bins!
He said: "I'm just outside the library in the centre of Armagh City.
"There's litter everywhere – as there is every Sunday – because the public rubbish bins are full and overflowing.
"This is a common problem on the Mall in Armagh City at the weekend too.
"If a bin is becoming full and overflowing before the next council employee comes on shift to empty it, then this means that the bin in question is too small.
"Solution = Bigger Bins!"
Meanwhile, Armagh resident Kevin Vallely sent us a swathe of images highlighting what he called "the worst week yet" for litter.
Kevin completes a weekly litter pick every weekend and today's offering was from Allen's Corner, Drumcairn to the Moy Road junction at Drumsill and back.
Kevin asked us to highlight "this growing problem everywhere at the moment".
And such was their hurry – the culprits managed to discard a £5 note. A classic case of finders keepers…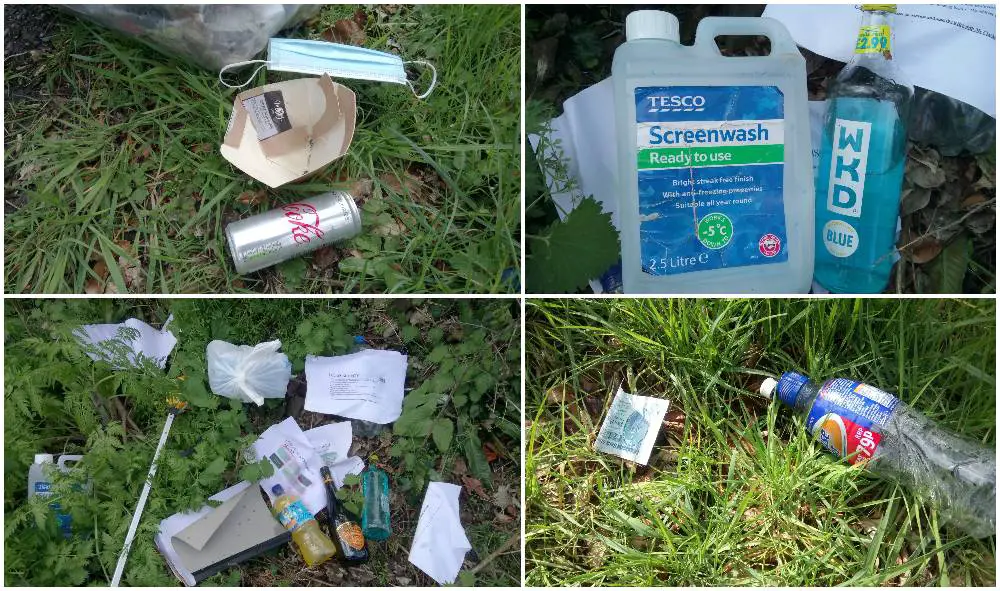 Sign Up To Our Newsletter