A hard-hitting short play – based on the theme of drug and alcohol abuse – is coming to Markethill next month.
'Our Story' is based on real life events in Banbridge and is being performed outside the County Down town for the first time.
It has been made possible by volunteers from The Day Project and E2a Community Arts Group, which is based in Banbridge.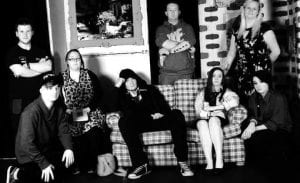 Local man Ian McCandless is inviting all to come along to the play.
He said: "I had the privilege along with other invited guests of being at the launch night of the play and I can strongly recommend it to individuals – children, adults, families, schools, organised youth groups of any denomination to come along and view."
With the support of local Ulster Unionist MLA and sponsorship from local businesses, this educational performance is free of charge and is expected to be well supported in the community in and around Markethill.
It will be staged on Wednesday, October 21, at 8pm in the Old Courthouse, Main Street, Markethill.
Sign Up To Our Newsletter