Fancy the freedom of the open road and a holiday where you can go as the mood takes you? Then, Bay Campers could have just what you're looking for.
The Co Tyrone company, which was established three years ago is conveniently located at Washingbay, near Coalisland, just off junction 14 on the M1.
It can supply a range of newly refurbished and fully equipped camper vans, all ready and waiting to transport you away on your dream holiday.
Ranging from tw0-berth to six-berth, they have all the mod cons and essentials you need, from a fridge, hob and oven to toilets and showers.
Plus there are plenty of extras to make outdoor living just as attractive as indoor, with awnings, picnic tables and chairs and a barbecue for those lazy summer days, while a bike rack is provided for those who plan on having a more active break.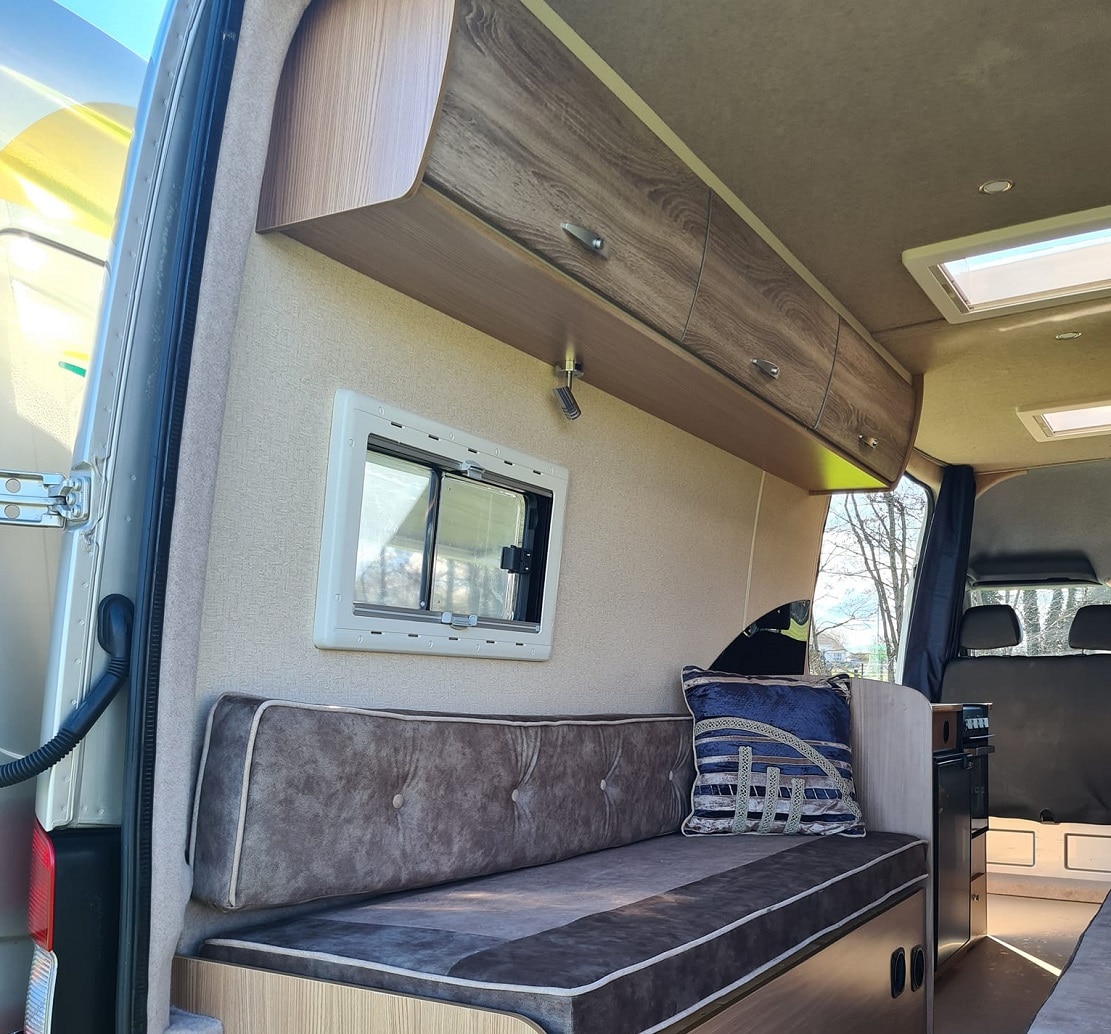 Electrical plug-ins for camp sites are included in the package and the company can also provide generators for those who prefer to go off-grid.
Owner David Day said this year is shaping up to be extremely busy as holiday makers opt to try something different.
He said: "July is fully booked and August is filling up nicely. We have also been starting to get bookings for September.
"Heading away in a camper van is something a lot of people want to try, It's just another option. Whether it's touring Ireland or heading away to France, it gives you freedom to go wherever you want, at the pace you want.
"You are not limited. You can go and park at the beach and sleep on the beach or to a camp site beside a river, you can climb mountains, go cycling. There are so many things you can do.
"We have lots of repeat customers. In fact, there are some people who have hired camper vans who have gone and got their own!
"It's good to see. You have opened them up to that world."
David says the camper van holiday is especially popular with families.
"Children absolutely love it. It's very, very good for families. It's the camp sites – meeting up with other children and running about," he said.
"I've never seen a family come back and not like it. There are a lot of active couples who book too."
Three nights is the minimum amount of time the vans can be hired.
The vehicles can be driven on a normal car licence and insurance is provided not just for the camper van but also for the customer's car while it is left with Bay Campers.
Anyone interested in finding out more is welcome to go and view the camper vans and have a chat with David or any of his eight staff.
For more information, telephone Bay Campers on 07470 602573, email baycampershire@gmail.com or contact him via Facebook or Instagram bay_campers.
The company's new website is in the process of being completed and will be available to view shortly at www.baycampers.co.uk.
Sign Up To Our Newsletter