A Ukrainian artist living in Portadown is selling her paintings to raise money for an ambulance in her home country.
Kateryna Zaichyk, who has been doing her utmost to support her fellow citizens since Russians troops invaded in February, is aiming to raise £8,000 to buy a second-hand vehicle.
An exhibition and sale of her work opens in Millennium Court Arts Centre, Portadown, on Thursday, December 8 from 6.30pm-8pm and will run for a week.
Refreshments will be served on the opening night and there will also be a raffle.
Kateryna, who has been living in Northern Ireland for nine years, is an artist and designer.
She said: "To me art is as important as air. I see pictures not only from an artist's, but also from a designer's point of view. It is very important that a picture looks perfect in its place.
"When I paint I always consider what interior the picture might fit into, so that it becomes an integral part of its environment.
"Harmony is very important to me. I love to combine colours, textures, techniques and styles for unique and vibrant results.
"I like to evoke emotions in people through my pictures — I believe that looking at a picture should be an emotional experience for the viewer."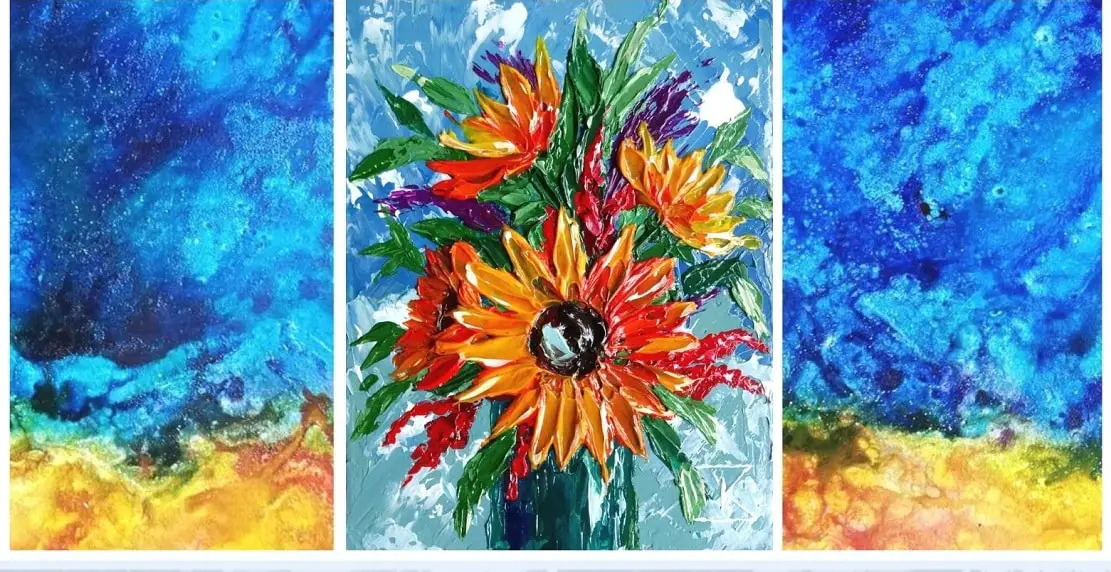 She added: "Currently Ukraine is in the midst of war and a hugely difficult time. People's lives, cities, infrastructure and homes  have been destroyed by terrorist Russian troops.
"Hospitals and ambulances have been destroyed and looted. There are very limited medical supplies and in such conditions it is very difficult to save people's lives.
"All my family and friends are still living in Ukraine. Since the war began I have been doing various things to try my best to help Ukrainians. If we join together I know we can help a lot more people.
"It was my birthday wish to collect money for an ambulance for Ukraine. I want to raise money for an ambulance that will be sent to the place of greatest need."
Since her birthday on November 2, Kateryna has raised £870 for the ambulance and is grateful to everyone for their donations.
She is hoping that by selling her paintings, she will reach the goal of £8,000 and more lives can be saved in Ukraine.
Everyone is welcome to view the exhibition from 9am-4pm Monday to Friday.
Sign Up To Our Newsletter