Plans for a new licensed restaurant on the site of a former mill on the Bleary Road in Portadown look set to be given the go-ahead.
An application for the new enterprise was submitted in the name of Gwen Kane in late 2019.
And now Armagh City, Banbridge and Craigavon Borough Council's planning committee will be presented with a recommendation to approve.
The new licensed restaurant would be located at 10 Bleary Road, Portadown – where 'The Mill Combat Centre' is already up and running.
The earmarked location for the restaurant is described in the submission as a "former mill dressing and winding shop".
Indeed, based on papers presented to council: "The proposed restaurant will be situated within the curtilage of an existing indoor combat centre complex and will replace part of the former mill building."
And according to the submission the restaurant – with a floorspace of close to 2,500 sq feet – would see eight new jobs on site if approved.
During the course of determining the application, various studies – including a bat survey and traffic assessment – have been conducted.
According to the latter, the premises will be accessed off an existing approved access on Bleary Road.
And it adds: "This site is in a rural location and the traffic generated by the proposed restaurant will not affect peak rush hour traffic movements in the vicinity."
The application also includes site works.
And to accommodate additional customers attending the Bleary Road site to dine, a further 21 parking spaces will be provided on top of what is already in place.
It adds: "Overall the proposed development is a small restaurant within an existing complex and has been designed to complement the local area and have minimal effect on the surrounding landscape and environment."
Planning officials have considered all of the responses to its statutory consultations and is satisfied that the restaurant should be approved.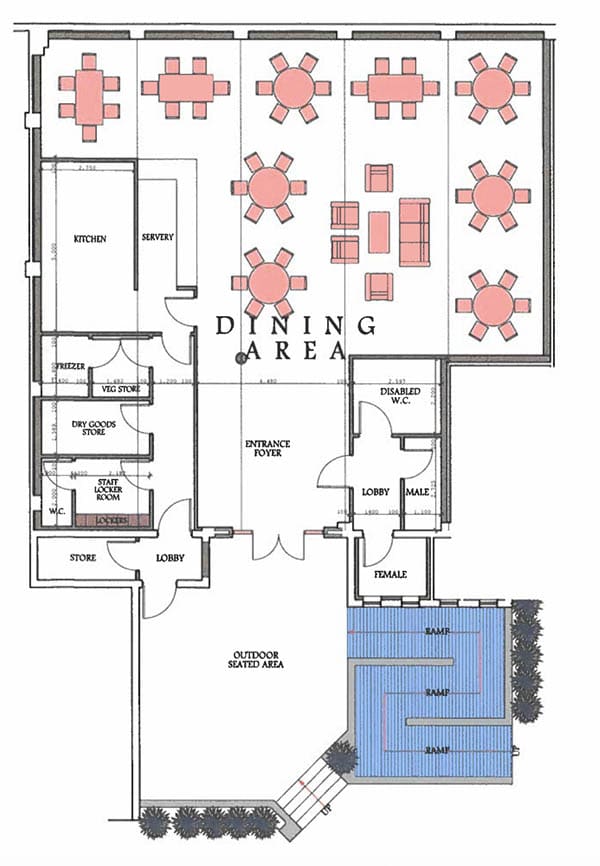 View all the latest Portadown news here.
You can join our Portadown News Facebook group here.
Sign Up To Our Newsletter