A Newtownhamilton primary school girl has waved goodbye to her long flowing locks to help make wigs for children who have lost their own hair through cancer.
Young Saoirse Connolly's hair got the chop last Saturday and mum, Sinead, confirmed her daughter is more than happy with her transformation.
Speaking to Armagh I, Sinead said she had often joked to a horrified Saoirse about cutting her hair to her shoulders but that ended up "coming back to bite" her.
"She's never really had a massive hair cut from she was wee girl," she said. "It was always just an inch here or an inch there.
"Every time we would go to the hairdressers I would say to her 'sure we will get it cut to your shoulders this time', and she would be horrified."
But during her stint during lockdown as the in-house barber for her husband Ruari, and her two sons Eoghan and Lorcan, Sinead was left gobsmacked by her seven-year-old's change of mind.
Saoirse came into the room announcing she wanted her hair to be cut short to her shoulders, adding that she wanted her own mother to do it.
Sinead said: "I just said to her 'I can't do it for you, I am butchering the boys and I wouldn't do that to you but if you really want to, when the hairdressers open we can go'."
Saoirse's mother had heard of the Princess Trust, who make wigs for children who have lost their own hair through cancer, and thought this was a great addition.
Upon being told about this, Saoirse told her mum: "That's what I'm gonna do, because every wee girl deserves to be a princess, no matter what."
Sinead admitted to being apprehensive.
She said: "She is my only girl. Like I said she has been growing her hair from she was wee and when she said it to me I did think this has backfired.
"But once I saw how excited she was getting about it, I knew there was no way of changing her mind and at the end of the day it is only hair, it will grow back."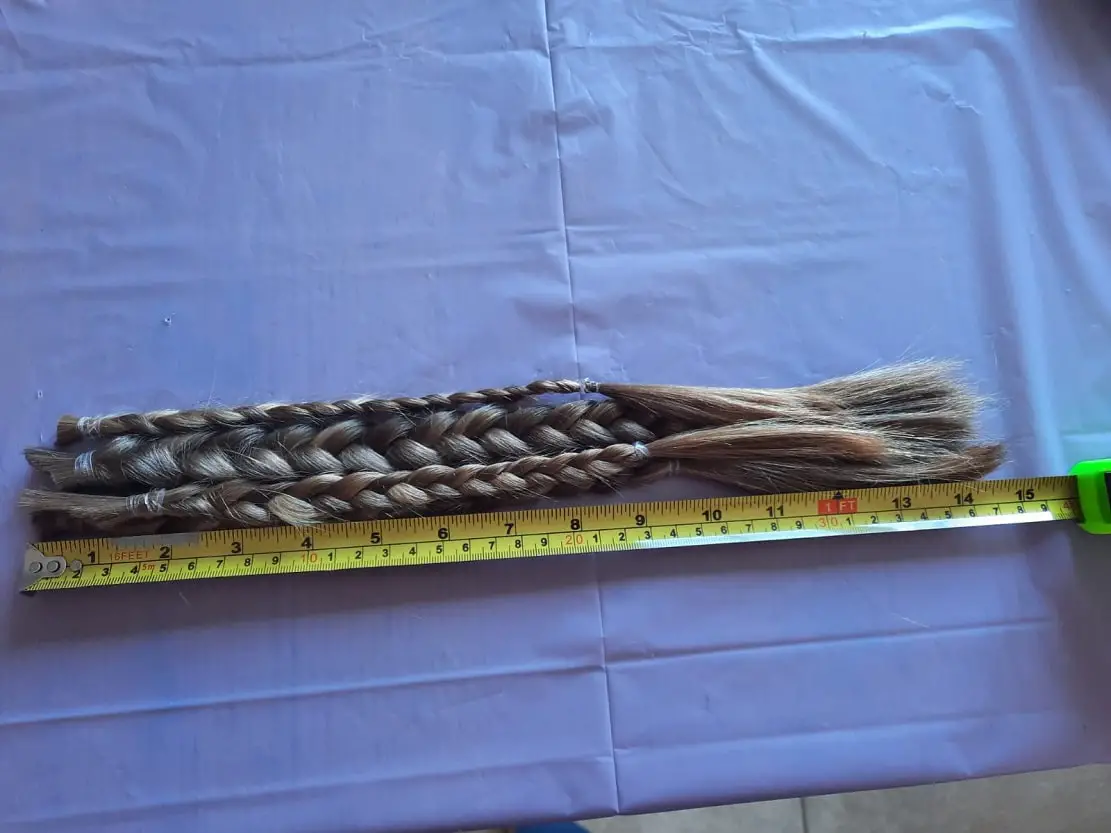 After conducting some research, Sinead found that the wigs are given to kids for free but they cost around £550 to make.
"It was a good month before the hairdressers were due to open, so I decided to set up the Just Giving to see if we could raise the money to make the wig within the month, but she smashed it in a weekend."
With the total sitting over £1,000 and the page live for another week, Sinead said that she and the rest of the family could not be more proud of their little girl.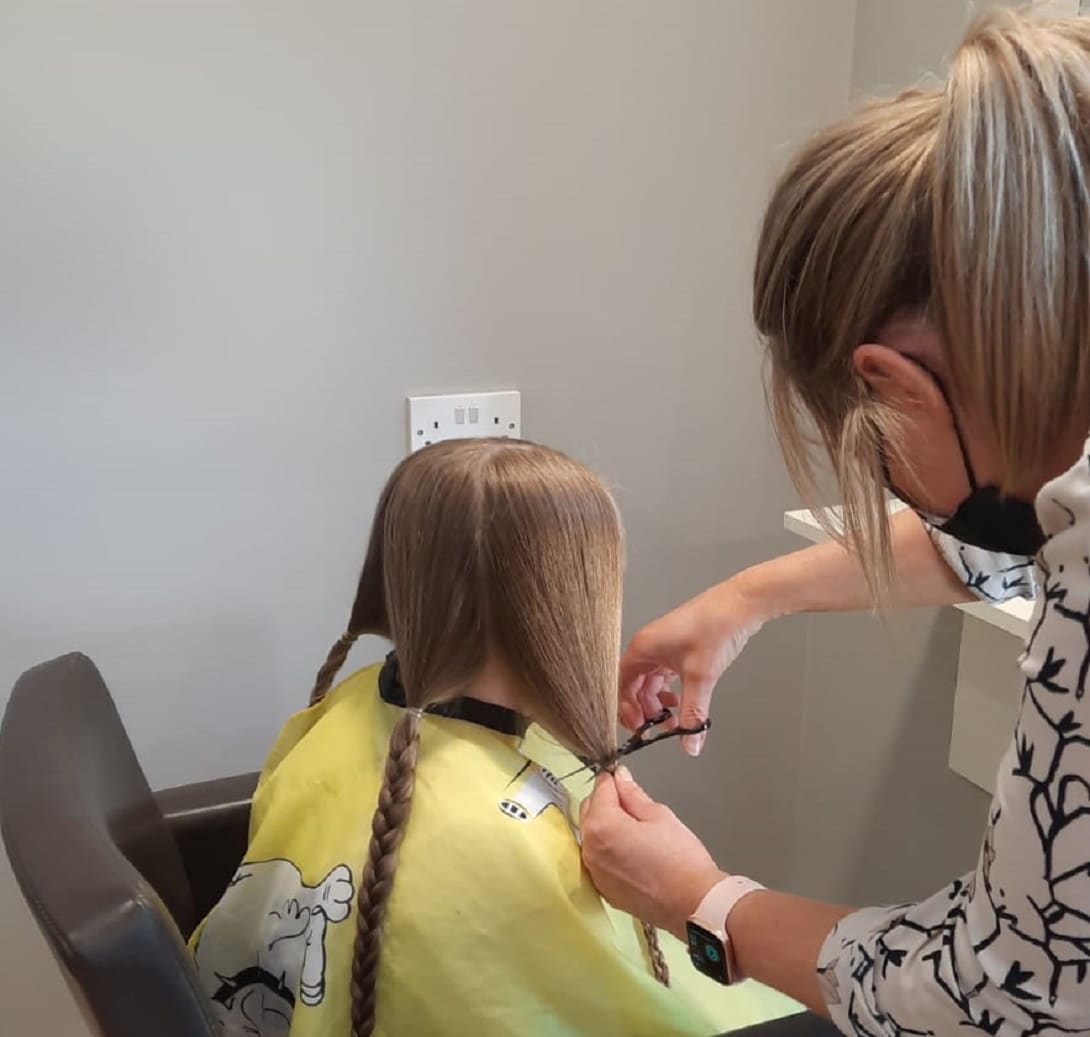 Last Saturday was the day that Saoirse finally said goodbye to her hair but her mum says that she not given it a second thought.
"She is absolutely delighted with it," said Sinead. "She says she is not letting it grow again and she wishes she had done it a long time ago.
"She just thinks, if I love my new haircut this much imagine how good the other wee girl is feeling."
Saoirse's Just Giving page will remain open for another week so if you would like to make a donation you can do so by clicking here. 
Sign Up To Our Newsletter