We are all, by now, very aware of the current situation in Ukraine with images and footage of the horrifying scenes in the country's capital of Kyiv and across the nation.
Indeed, it has struck a chord with many people throughout Northern Ireland, who have been setting up collection points for supplies and goods to taken to those who have fled Ukraine and others who remain.
Just one example is Sinéad McMahon, who owns Danann Crafts in Lurgan, who offered her William Street store as a drop off point.
Speaking to Armagh I, Sinéad explained that this was an easy decision to make, having had a real urge to help those in Ukraine, but she never thought the response would be so great.
As we chat in the store, several people come in to enquire about where their donations can be left off.
"I didn't think it would be as great as it has been," she admits. "There has just been so much stuff and thankfully the Ashburn across the way offered themselves as an overflow, but I don't even think they knew what they were getting in for."
Sinéad has been liaising with council as to a storage unit for the donations.
Meanwhile, in the hotel across the road, members of the Ukrainian community who now call Northern Ireland their home have been packing up the supplies, including everything from toiletries and baby powder to coats and tinned foods.
One of those devoting their time is Natalia Buchanan, who has lived in Northern Ireland, namely Waringstown, since 2010.
She told Armagh I: "My mom and my sister, my two nephews, they are in Kharkiv, which is the second biggest city that has been under attack.
"The past week I have been at home sobbing, calling them all the time to see how they are and worrying when they don't pick up the phone."
According to Natalia, her two nephews have not been to school or seen daylight in a week.
"The curtains have been closed, they live in a hole under the house and they do not turn the lights on but they cannot evacuate as it is no longer safe," she said.
"Some family and friends also live in the south of Ukraine, which is currently occupied by Russians. They are getting messages of a green corridor for a convoy of cars but officials are stating it is not safe and that they will be used as a shield."
Natalia said that her family have been lucky, in that they still have electricity, heating and running water.
"A lot of shops are closed but not all of the territories are under attack, so people from other regions have been trying to get supplies to them," she added. "But unfortunately there has been some information that those bringing aid have been attacked and there have been casualties."
The packing up of supplies at the Ashburn Hotel has provided a welcome distraction for Natalia and others from the Ukrainian communtity.
She explained: "Being here, doing something, you don't feel as helpless. You feel like, OK, I'm not physically there and I can't do anything about that, but in a very small way we are able to help and it's wonderful to have the support of all of the community.
"Once again, the people of Northern Ireland, because of what happened here, are able to understand the difficulty of our people. All we want is safety for everybody. A lot of Russian people live in Ukraine and they do not feel safe as well."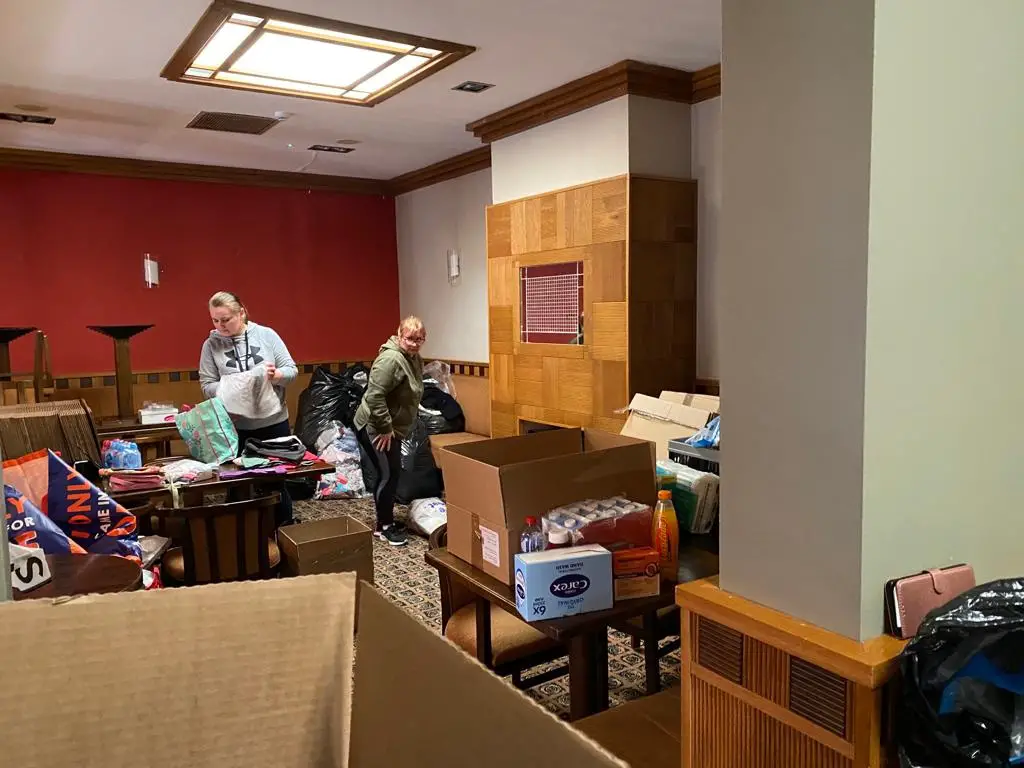 Natalia has a child born nine years ago who was diagnosed deaf and she said the deaf community in Northern Ireland have been extremely helpful.
Speaking about the reaction elsewhere, Natalia said: "There have been so many issues in Ukraine in the past, which means that they have travelled all over the world and there are appeals in those countries too.
"I think our concern is that this is all going to get stuck at the Polish border, not to those in Ukraine who also need it,  but we hope that a solution is found as there are Russians in Ukraine who do not have supplies either."
She added: "I think, ultimately, we need to decide that this needs to stop. Human lives are being lost and that is what is important, regardless of politics.
"I have done charity work in the past but you never think you will be doing it for your own country."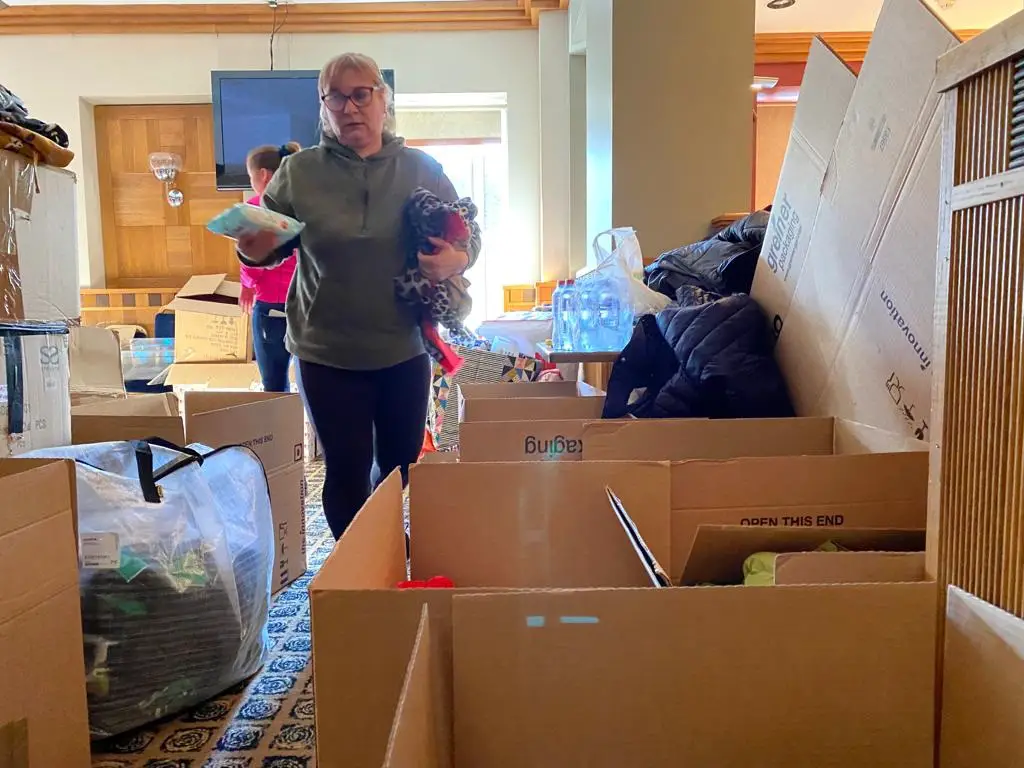 Sign Up To Our Newsletter