The actions and quick thinking of local residents prevented a lorry being set alight in Keady on Monday night.
Police are appealing for witnesses after criminal damage and attempted arson of an articulated lorry which was parked on Victoria Street on the evening of November 15.
A spokesperson stated: "At approximately 21.45 hours the occupants of a light blue coloured Peugeot 206 (with both number plates removed) smashed a window in the cab of the lorry and attempted to set it on fire.
"Due to the actions and quick thinking of local residents, the fire was extinguished. The Peugeot 206 made off from the scene turning left onto Clay Road."
In an appeal on Facebook, DT Haulage wrote: "The police have the hammer that you eventually threw in through the window after trying 3 times to break it.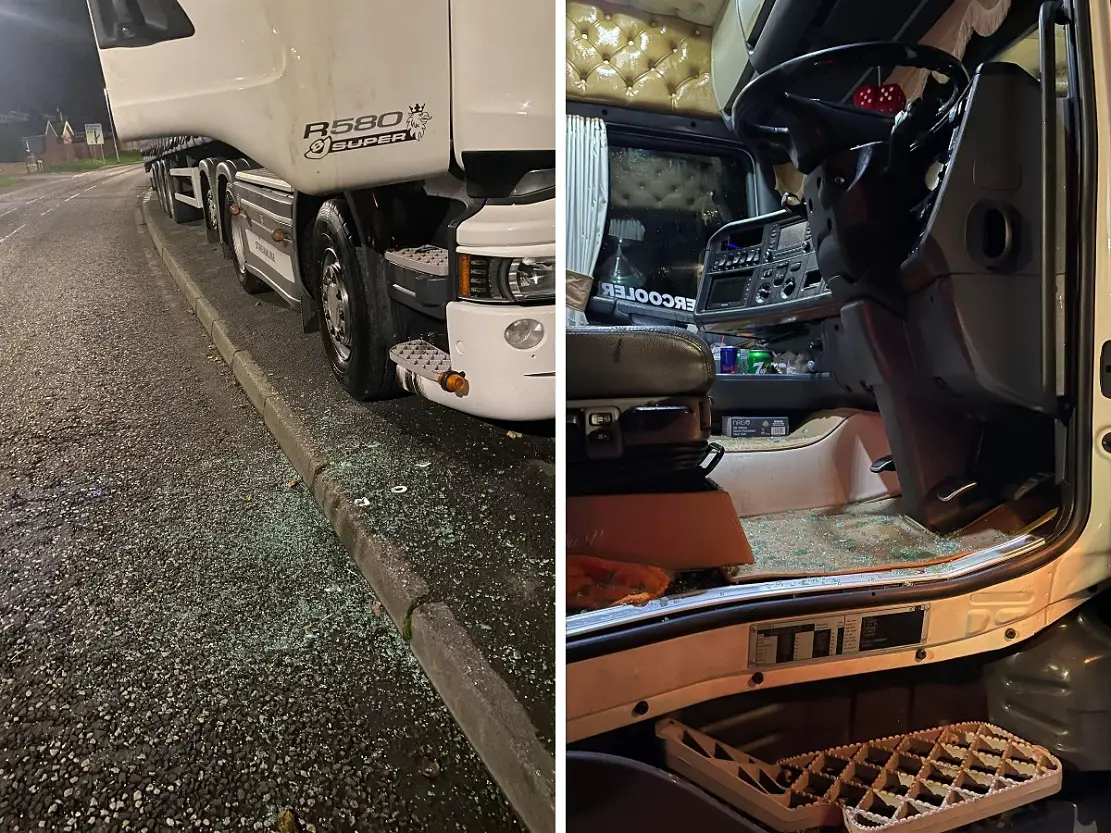 "You filled the cab with some form of ignitable liquid. But you were disturbed before you managed to get the fire fully lit. We have many witnesses that watched you, videos of you, caught you on CCTV."
They added: "To whoever did it. You will be caught. You might throw sticks and stones but you won't break us. We will not be beaten.
"Thank you to the local people of Keady for disturbing them and informing us, and fully cooperating with the police and ourselves."
Police believe that the Victoria Street area of Keady was busy at the time and would like to hear from anyone who may have witnessed the incident or vehicle involved to contact Police on 101 quoting reference 2053 of 15/11/2021.
Sign Up To Our Newsletter