The Northern Ireland Environment Agency (NIEA) has confirmed the presence of Blue Green Algae in a lake outside Keady after Armagh I forwarded images last week.
Images were sent to this publication last week detailing the sheer scale of the issue Clea Lake, two miles outside Keady.
A spokesperson for the NIEA said they had no previous reports of Blue Green algae being present at Clea Lake.
"Following analysis of images received on October 20, NIEA have confirmed that Blue Green algae is present within Clea Lake," a spokesperson told Armagh I.
"Northern Ireland Water (NIW) are aware of the presence of blue green algae and signage has been erected at the site."
Related: Source of pollution identified following significant fish kill in Callan River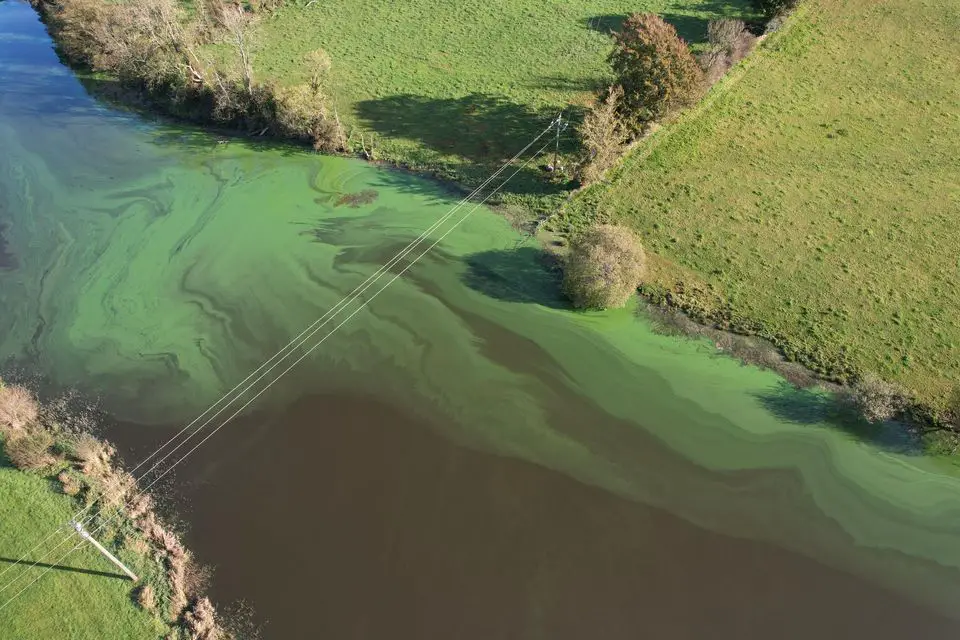 A spokesperson for NI Water said: "NI Water is aware of recent reports of potential algal blooms in the location of Clay Lake Reservoir. Signage has been erected around the reservoir to make the public aware of the presence of this algae to help people take precautions if visiting the area.
"NI Water's number one priority is the quality and safety of your drinking water.
"We can assure our customers that the water supplied from our Water Treatment Works is safe to drink and use as normal.
"The water treatment works which is served by Clay Lake is designed with the potential for algae to be present and robust treatment processes are in place to manage this effectively.
"Further advice can be found on our website, https://www.niwater.com/news-detail/12350/Your-water-is-safe-to-drink/"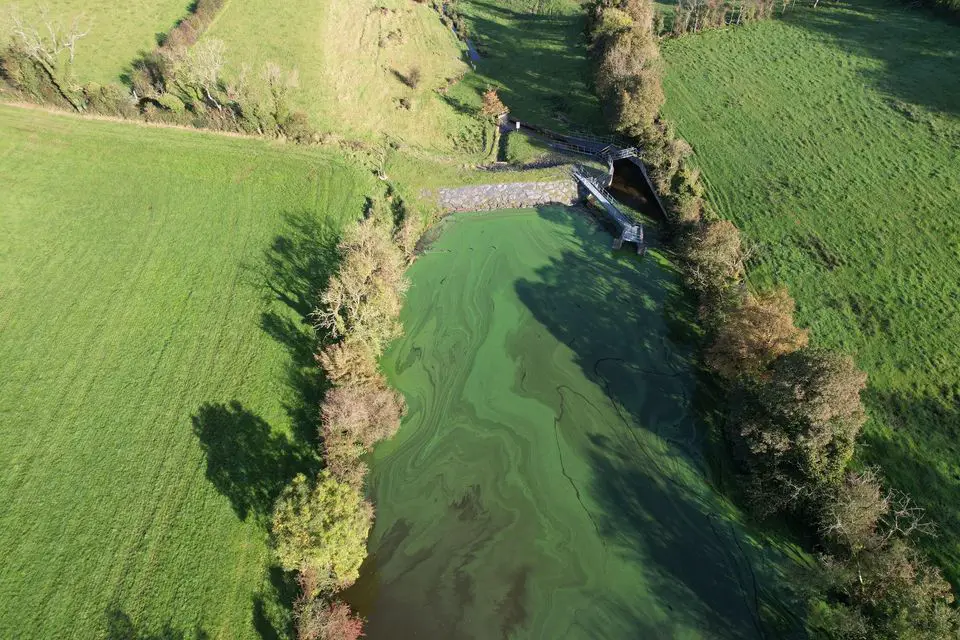 The discovery comes just days after NIEA informed Newry Council of the presence of Blue Green Algae in Camlough Lake.
Members of the public can report suspected blue green algal blooms in several ways – via the Bloomin Algae App which can be downloaded at Bloomin' Algae | UK Centre for Ecology & Hydrology (ceh.ac.uk) or e-mail emergency-pollution@daera-ni.gov.uk or phone 0800 80 70 60. Further guidance on blue green algae and factors that contribute to its growth is available on the DAERA webpage Blue-Green Algae Blue-Green Algae | Department of Agriculture, Environment and Rural Affairs (daera-ni.gov.uk).
Sign Up To Our Newsletter