Bags of suspected drugs, empty bottles of alcohol and items of clothing were found among the mess left inside an abandoned car on the outskirts of Keady over the weekend.
Police in Armagh and Monaghan have launched an investigation into the abandoned Volkswagen Passat, believed to have been involved in a crime spree along the border area, over the last number of weeks.
The car was found recklessly abandoned at the side of the Carryhugh Road, between Keady and Derrynoose, on Sunday morning.
Among the items were bags of white powder, Buckfast and vodka bottles, cash, shoes and other discarded items of clothing.
The bags of suspected drugs have been sent away for forensic testing, with PSNI now co-ordinating An Garda Síochána in Castleblaney.
SDLP Councillor Thomas O'Hanlon praised the residents for reporting the scene, as well as local officers who were swift to deal with the car.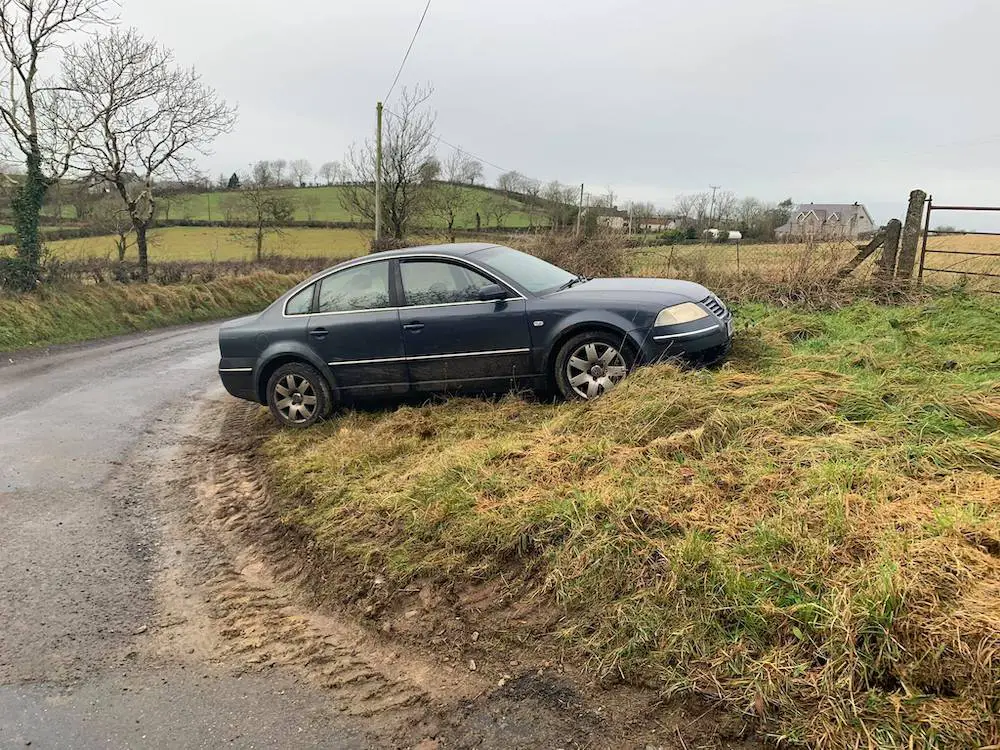 "God only knows what condition the driver was in when behind the wheel," Councillor O'Hanlon said. "He could have killed someone, not to mention himself."
He added: "It's believed the car was involved in a number of crimes in the border area in recent weeks.
"Police are appealing for anyone who seen this vehicle in recent weeks to come forward. This is about stoping crime, taking drugs and those who deal them off our streets and it's about ensuring our roads are safe.
"If you recognise the vehicle please contact police on 101."
Sign Up To Our Newsletter