The Southern Trust welcomed special guests Rory Best, OBE, Irish Rugby Union player and captain of Ireland's International team and patient Odhran Smyth at the reopening of their Hydrotherapy pool at Craigavon Area Hospital.
The refurbishment has modernised the pool to meet the latest recommended Aquatic Therapy Standards and Guidelines.
It now has new ensuite changing, toilet and shower facilities, additional storage space for equipment and a ceiling hoist to allow the safe transfer of patients with limited mobility into the pool.
The benefits of aquatic physiotherapy are well known for pain relief and helping to improve flexibility and strength through the buoyancy of the warm water.
The hydrotherapy service is well established in the Southern Trust and in those cases where it is seen as an appropriate treatment intervention, it can assist in the recovery of children and adults following illness, injury or surgery and also for supporting those with long term conditions like Rheumatoid Arthritis, Cerebral Palsy or Muscular Dystrophy.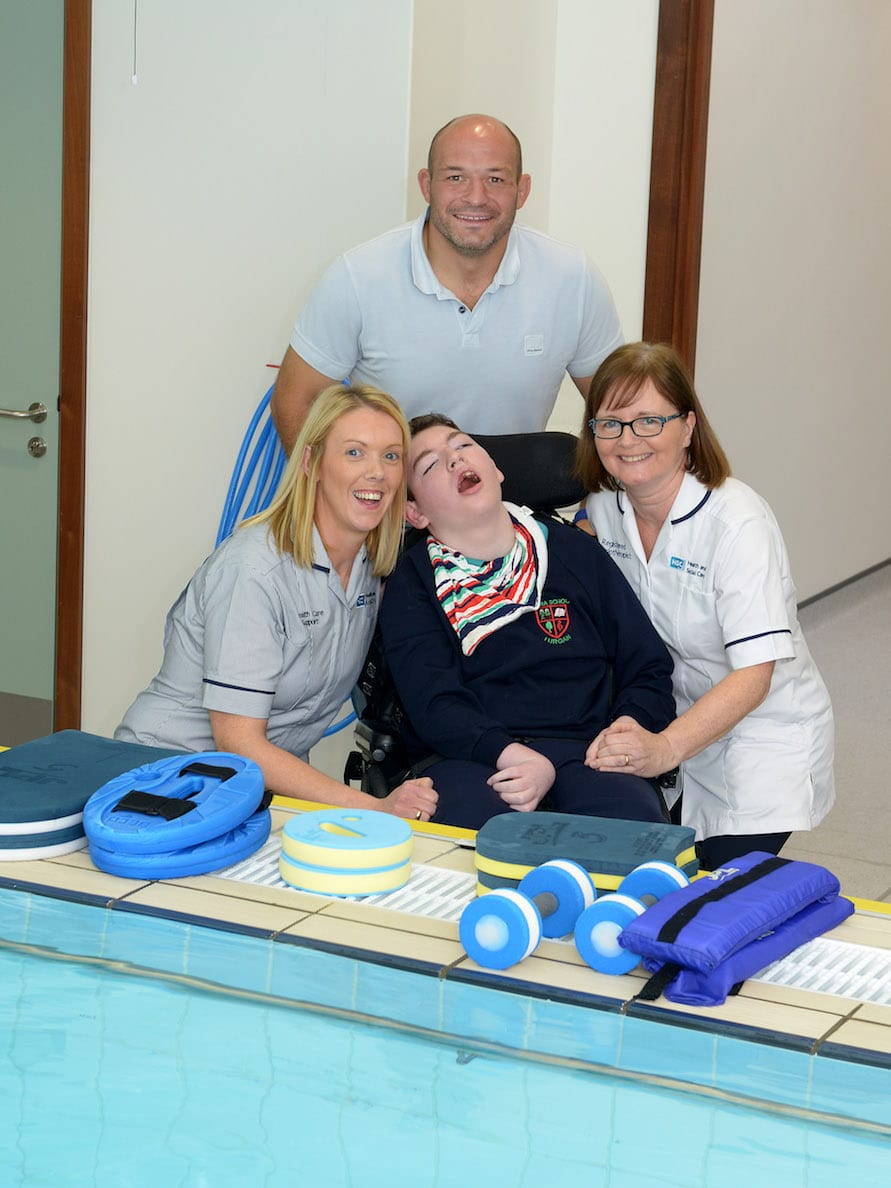 In 2016, a team of physiotherapists in Craigavon Area Hospital were the first in the UK to introduce ground breaking aquatic therapy to treat critically ill patients who require ventilation support whilst in the water.
The refurbishment has been warmly welcomed by patients and staff as Teresa Ross, Head of Physiotherapy for the Southern Health and Social Care Trust says: "We have a fantastic team of professional physiotherapists throughout the Trust who are dedicated to achieving the best possible outcomes for their patients and are always looking for ways to improve their service.
"We would like to thank our estates colleagues, contractors and those service users who have worked together with the physiotherapy team to create greater dignity, privacy and a much nicer environment for hydrotherapy clients.
"We hope that our service users enjoy using these new facilities and benefit from a better patient experience, enhanced recovery and improved quality of life from their hydrotherapy sessions."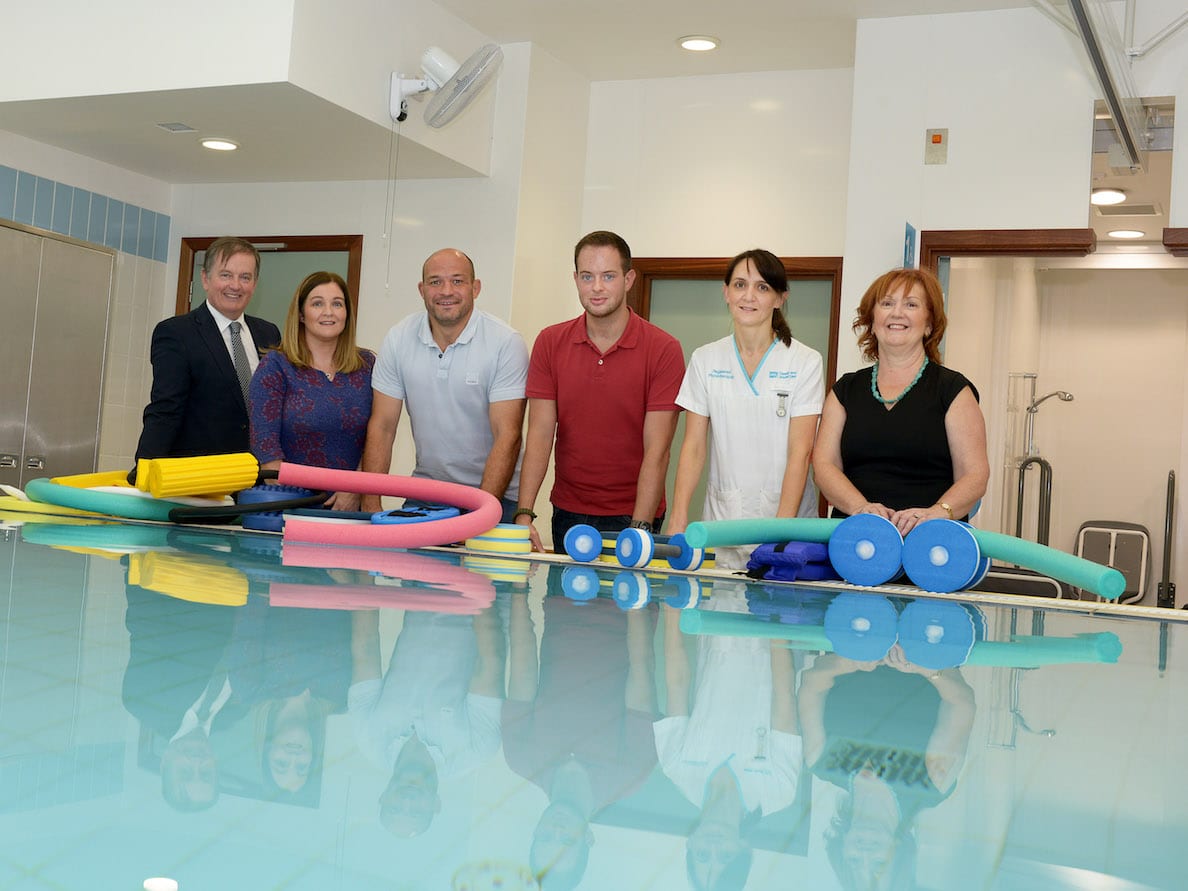 Sign Up To Our Newsletter