South Lake Leisure Centre was closed today (Monday) as members of three unions turned out in force for the first day of a four-week council strike.
Dozens of workers waved flags and held aloft banners outside the leisure centre while others manned the entrance on the main Lake Road.
Three unions – Unite the Union, GMB and NIPSA – are involved in the industrial action which involves around 1,000 workers and has been taken over pay and pay harmonisation.
Severe disruption is expected not just today but in the coming weeks and will affect a range of services including bins, public amenity sites, street cleaning, leisure and parks.
Neil Moore, regional officer for Unite, said the strike action had been taken after a series of "disgraceful and derisory" pay offers.
"These workers kept the bins emptied, kept council services going throughout the pandemic and as the cost of living now skyrockets well beyond 13 per cent in real terms inflation our members don't have an offer that is anywhere near that," he said.
"We have seen bad faith from management and we would  put it firmly on council management why we have seen leisure services closed here today, we will see bin services severely disrupted, we will see disruption in parks and other council services.
"This is as a result of a council that is in a massive surplus, refusing to put a decent offer on the table for our members."
Mr Moore said he hoped the council would  address demands, many of which had been on "the table for years".
Alan Perry, regional officer with the GMB, said the council had yet to put a pay offer in writing  and until such time members would remain on industrial action.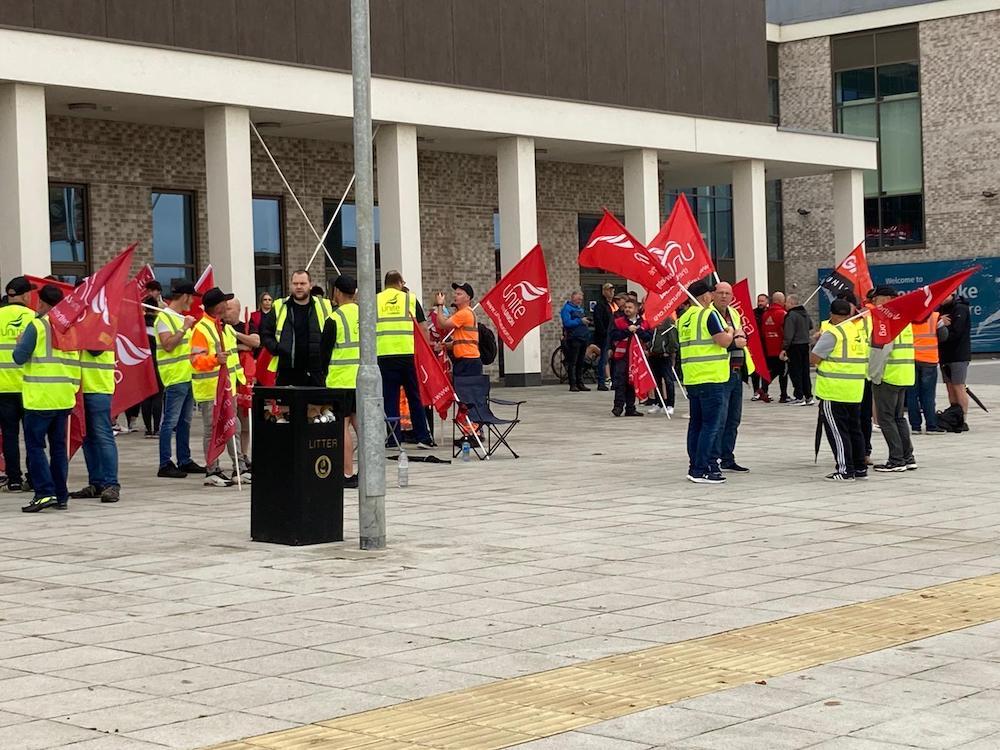 "We have had one of the biggest mandates we have had in recent times, where in the ballot over 95 per cent of our members voted to take part," he said.
"The mood is very resolute and our workers are here for the long haul."
He said it was regrettable that members had to go out on strike and called on management to get back around the table.
In Armagh, GMB members lined the entrance of the Palace Demesne – headquarters for the Council in Armagh.
Frank Donnelly told Armagh I said he has been treated "very poorly" by the Council and that his income barely covers his expenses.
"We feel an awful injustice. We worked through a pandemic and kept this place running," he said.
In a statement released on Friday, a spokesperson for Armagh City, Banbridge and Craigavon Borough Council said: "Council has made a substantial offer to the trade unions that would see a payment of £1,400 spread across two £700 payments for all employees, to provide immediate financial relief to staff dealing with cost of living pressures right now, at a cost to council of £2.3m.
"This offer combined with the national pay award of £1,925 would have meant an additional £3,325 of payments to each employee (pro rata) during 2022/23, with a further commitment to a pay and grading review. In real terms staff on lower scale incomes would receive up to 17.6 per cent, significantly more than the offer sought".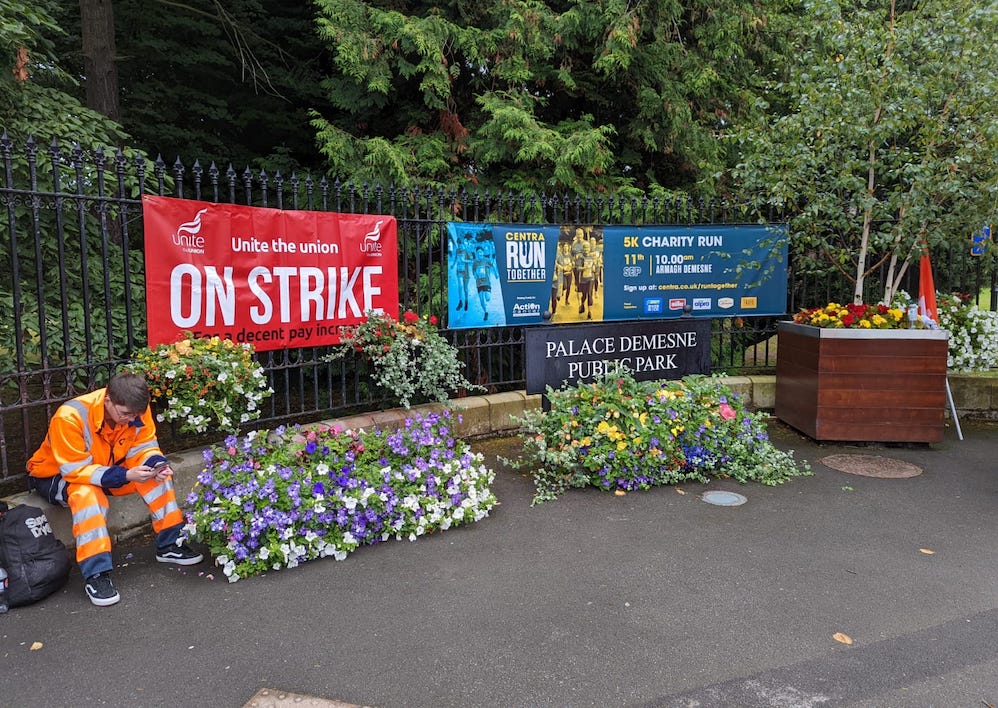 It added: "The council will seek to minimise the impact caused, and will endeavour to keep the public informed of service disruptions throughout the period of industrial action via its website: www.armaghbanbridgecraigavon.gov.uk/servicedisruption, on Facebook and Twitter."
Sign Up To Our Newsletter