A pro-life parade took place in Portadown over the weekend in protest of the abortion buffer zones recently introduced by the Department of Health.
The zones of 100-150m came into place last Friday at entrances to Daisy Hill and Craigavon Area Hospitals, as well as all other hospitals across Northern Ireland.
The Department of Health says the zones are intended to protect women and girls accessing abortion services and information – and staff helping them – from being impeded, recorded, influenced, harassed, alarmed or distressed.
Related: 'Safe Zones' giving protected access to abortion services confirmed for Craigavon and Newry
Anyone guilty of breaching the law will be guilty of a criminal offence and liable to a fine of £500.
The 'United March For The Unborn' – organised by Abolish Abortion NI – took place from Portadown town centre to Craigavon Area Hospital on Saturday, September 30.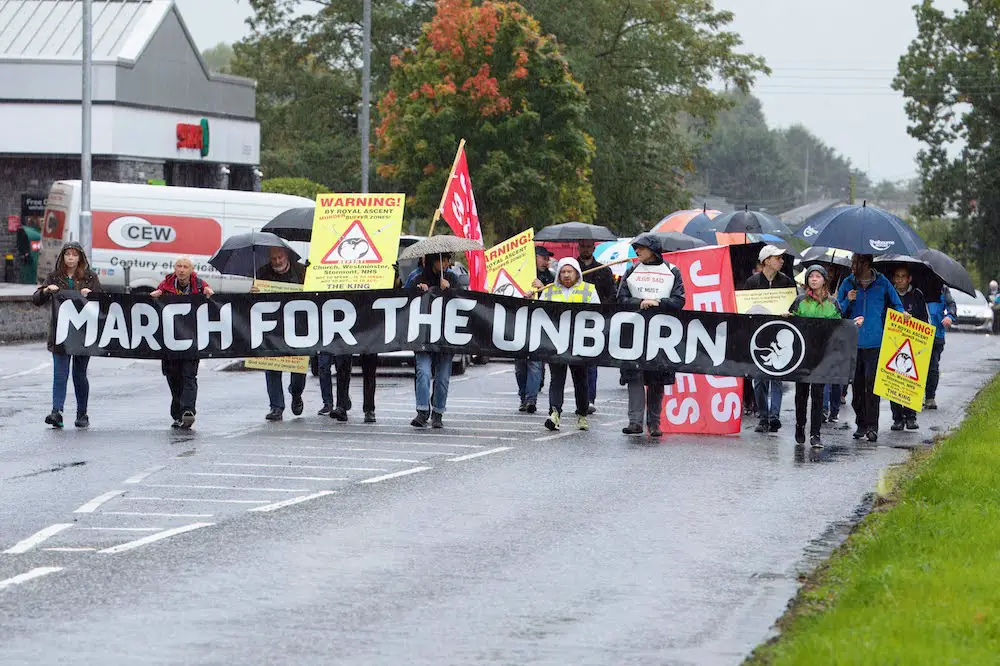 A spokesperson for the March organisers, stated: "On September 29, the Department of Health imposed draconian 'Safe Access Zones' in Northern Ireland with devastating consequences for human rights and freedom of religion. Basic civil and political rights long protected in Northern Ireland —including freedom of religion, expression, association, and peaceful assembly—are being erased.
"Tragically, our peaceful, dignified March for the Unborn from Portadown Town Centre to Craigavon Area Hospital on Saturday was prevented by the PSNI from praying at the roundabout at Craigavon Area Hospital, because a censorship zone was imposed less than 24 hours previously.
"What impact will this have for staff, clergy and patients who wish to pray, read their Bible or have faith-based discussions at Hospitals and in the surrounding neighbourhoods, these actions are apparently now criminal?
"MLAs passed these buffer zones laws in the final hours of the Assembly in March 2022, and they have been established in Belfast, Dundonald, Craigavon, Coleraine, L'derry, Lisburn and Newry, last Friday.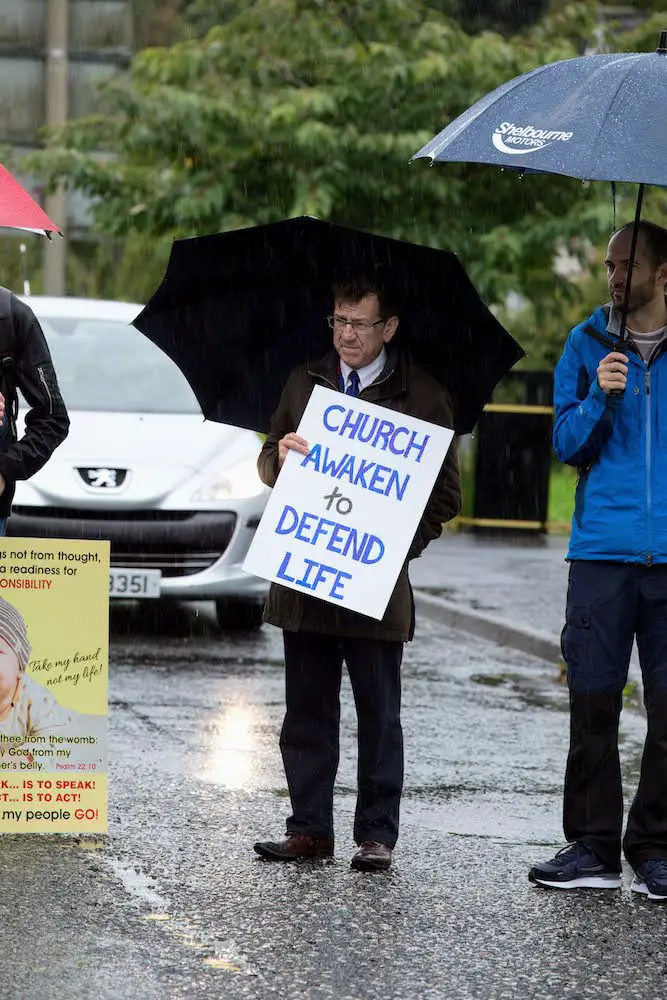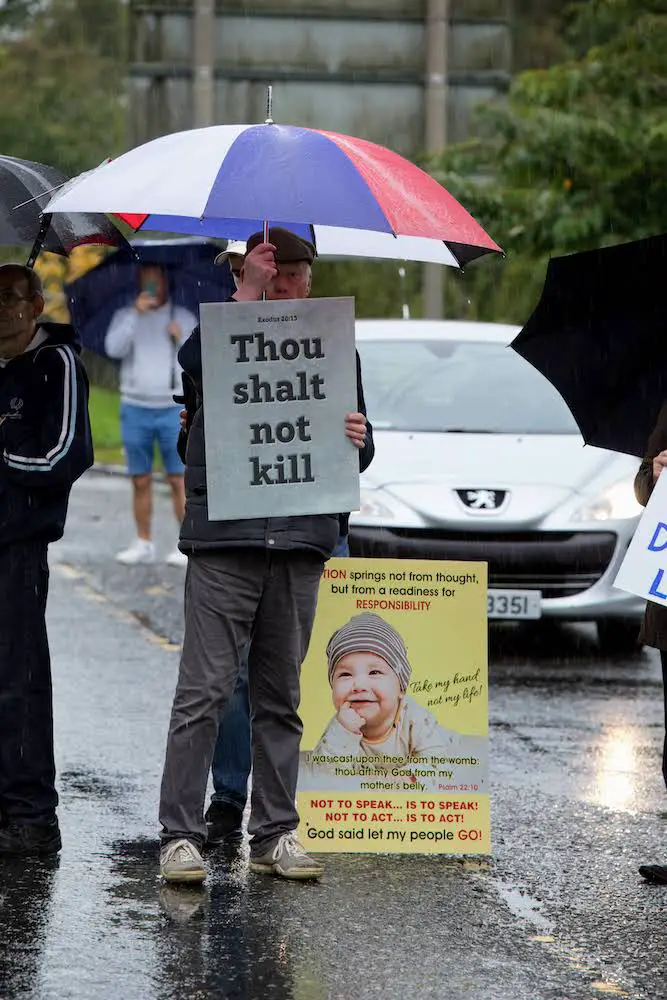 "Police on Saturday confirmed if the Zone was breached and marchers prayed at the roundabout, arrests would be made. The prayer event was held just inches from the censorship zone boundary, on the Lurgan Road, while PSNI monitored to ensure no religious influences passed into the censorship zone. Northern Ireland now lives with some of the most totalitarian censorship laws globally."
In response a public meeting to launch the 'Religious Freedom Coalition (NI)' will be held on Thursday, October 5 at 7.30pm, Brownstown Community Centre, 12 Brownstown Park, Portadown and on Monday, October 9 at 8pm at Carnlea Orange Hall, Glarryford, Ballymena.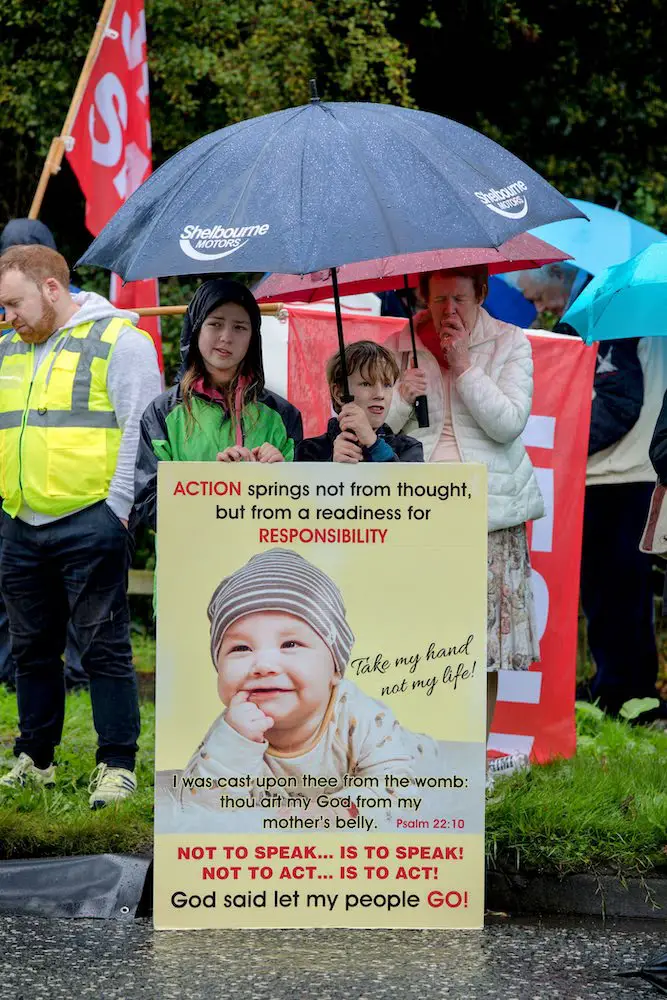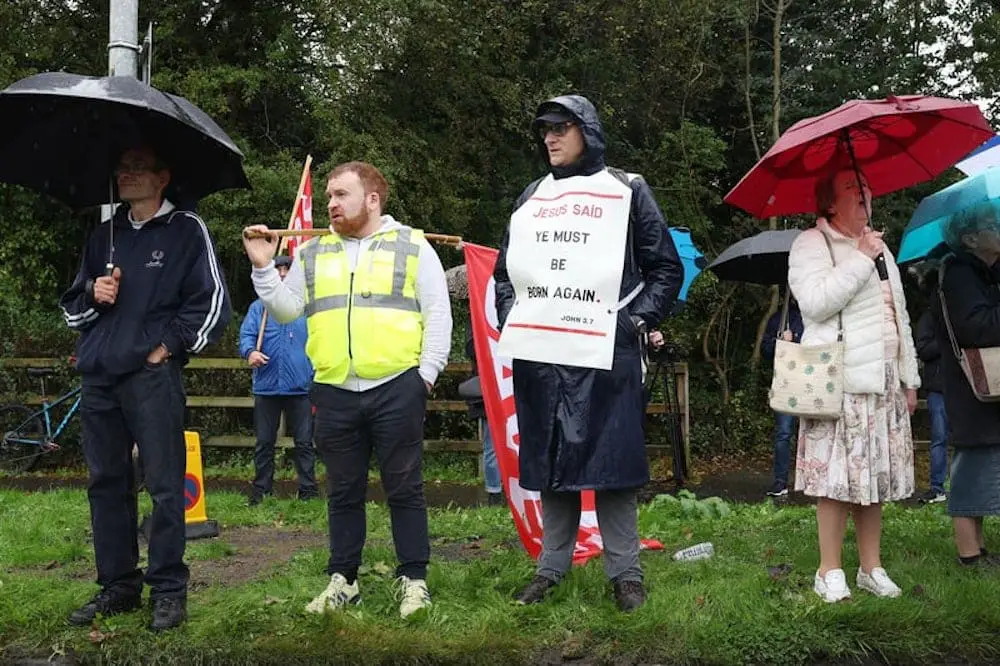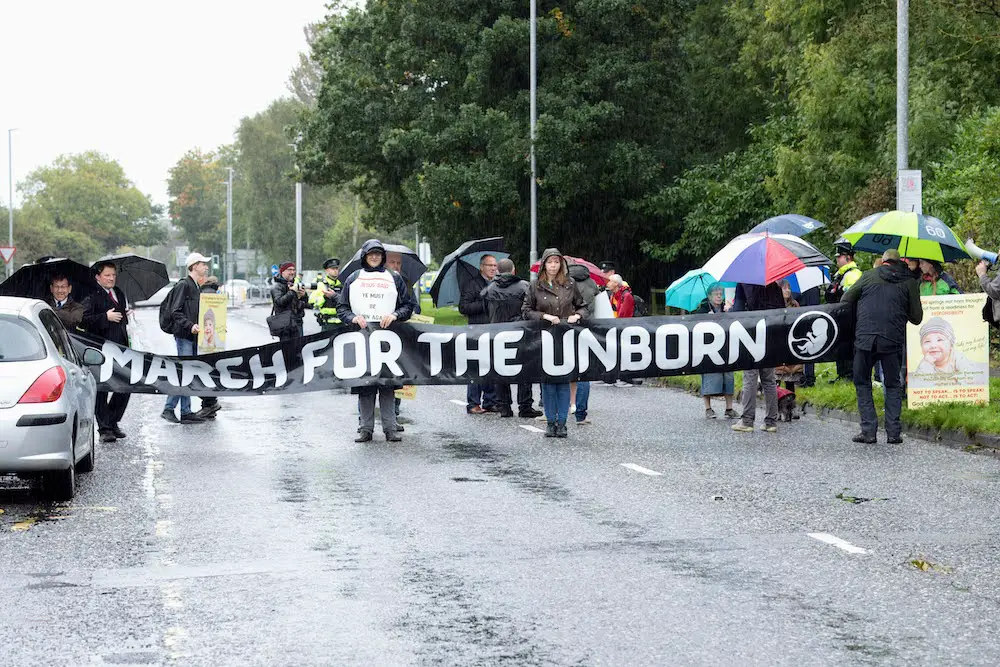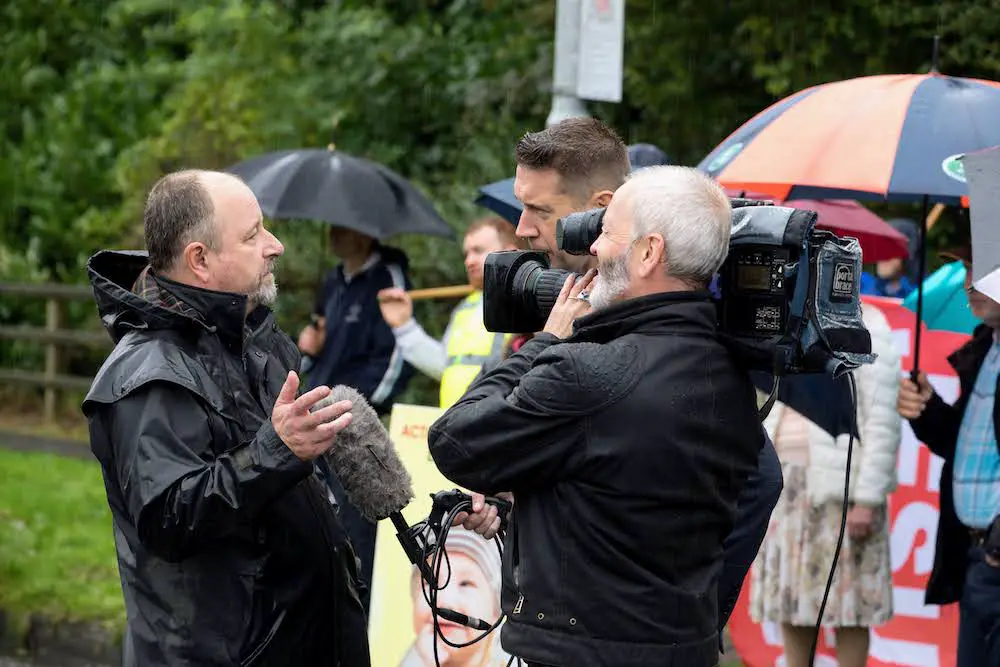 The launch meetings will be addressed by Pastor Matt Trewhella from USA, who will speak on Biblical, faith-based strategies to restore our civil and religious liberties.
Topics to be addressed will be freedom of religion, preaching, evangelism, the new censorship zones and responding to the agenda to indoctrinate children with dangerous ideologies through changes to RSE curriculum in NI's schools.
The restoration of democratic values in Northern Ireland, protection of religious freedoms, human rights and innocence of children will be at the centre of the Coalition's work.
Sign Up To Our Newsletter