A fireworks display got off to a premature start in Craigavon tonight – after a fire broke out.
The event was being held at Craigavon Lakes and attracted large crowds.
It was part of the Hallowe'en Extravaganza organised by Armagh City, Banbridge and Craigavon Borough Council and Rushmere Shopping Centre, and had been due to get underway at 8pm.
But it did not all go smoothly, as the picture below shows.
An eyewitness told Armagh I : "A fire broke out at the fireworks display setting off loads early. I think the heat set them off and there was others set off away from the area, maybe on a timer."
Fortunately there were no reports of any injuries.
"I did see a figure near the flames, maybe someone tackling the blaze," added the eyewitness.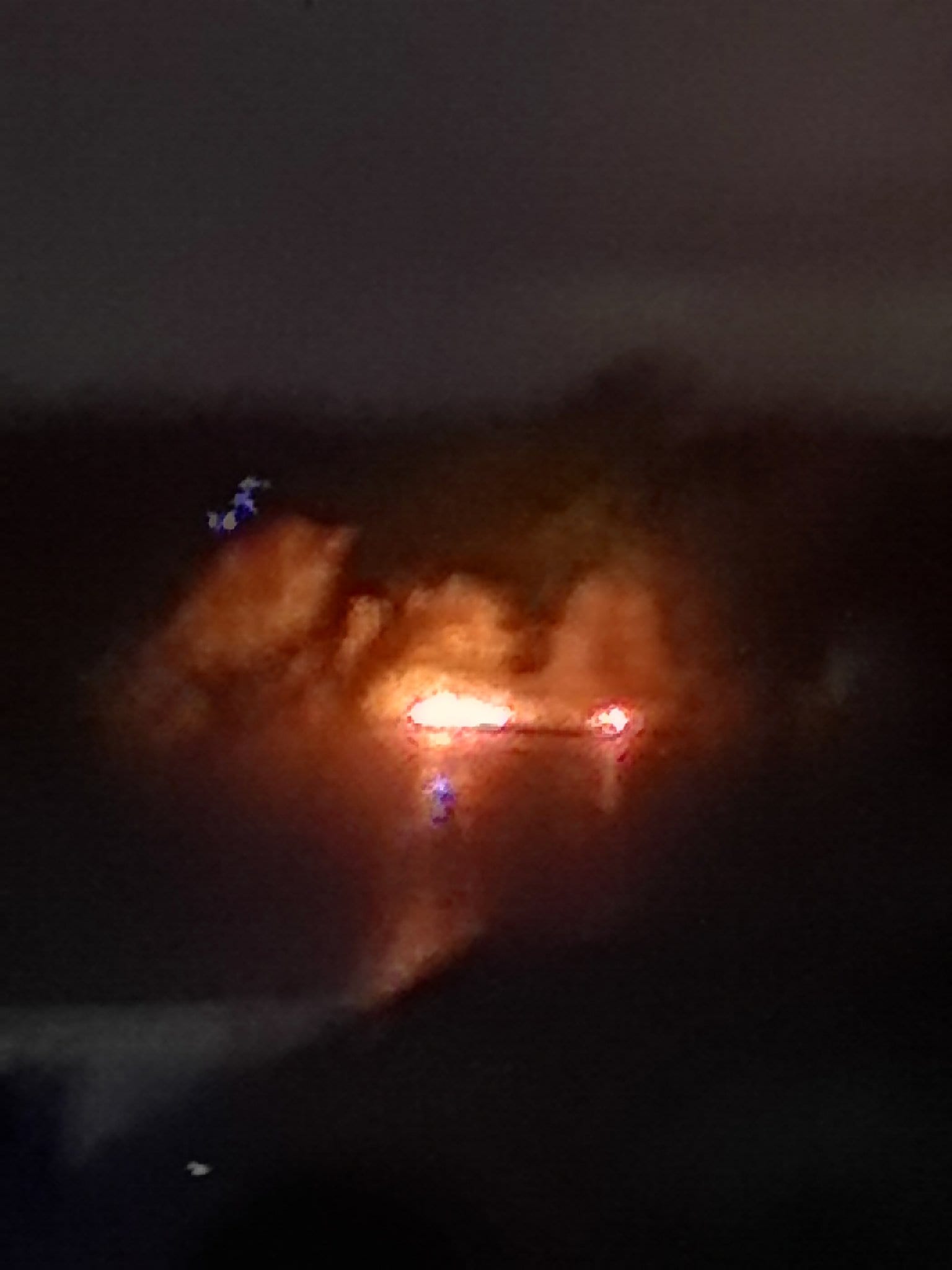 Another eyewitness said people had not been impressed by the whole affair.
He told Armagh I: "There seemed to be a malfunction of some sort and what looked like the area where the fireworks were going off somehow went alight – causing the fire to continue right through the duration of the display.
"There was several minutes of nothing – just fire.
"This was followed by a short burst of fireworks at the end but the fire was still going at that stage and when people were leaving.
"It doesn't paint a positive picture for the council.
"Residents were very disappointed but thankfully nobody was injured."
The council had screened the display live on its 'getactiveabc' Facebook page and a short time ago thanked spectators and at the same time apologised to them for any disappointment.
They posted: "Thanks to everyone for coming to our Halloween Display.
"Apologies for the small technical hitch in the middle of the show.
"We look forward to seeing you all next year."
Sign Up To Our Newsletter