The Southern Trust will not see a single penny of the £40 million relief fund handed down by the Department of Health earlier this week.
The Department of Finance had written to the Department of Health earlier in the week authorising it to plan on the basis of an additional £40million being available in this financial year.
It said the additional £40million "will help towards reducing the amount of savings needed".
However, at an "extraordinary" meeting of the Southern Trust this afternoon, it was announced that none of that money will be spent in the Southern Trust area.
The Trust will continue with its plan to shave £6.4m from the current budget, savings they say will have "low impact" on services.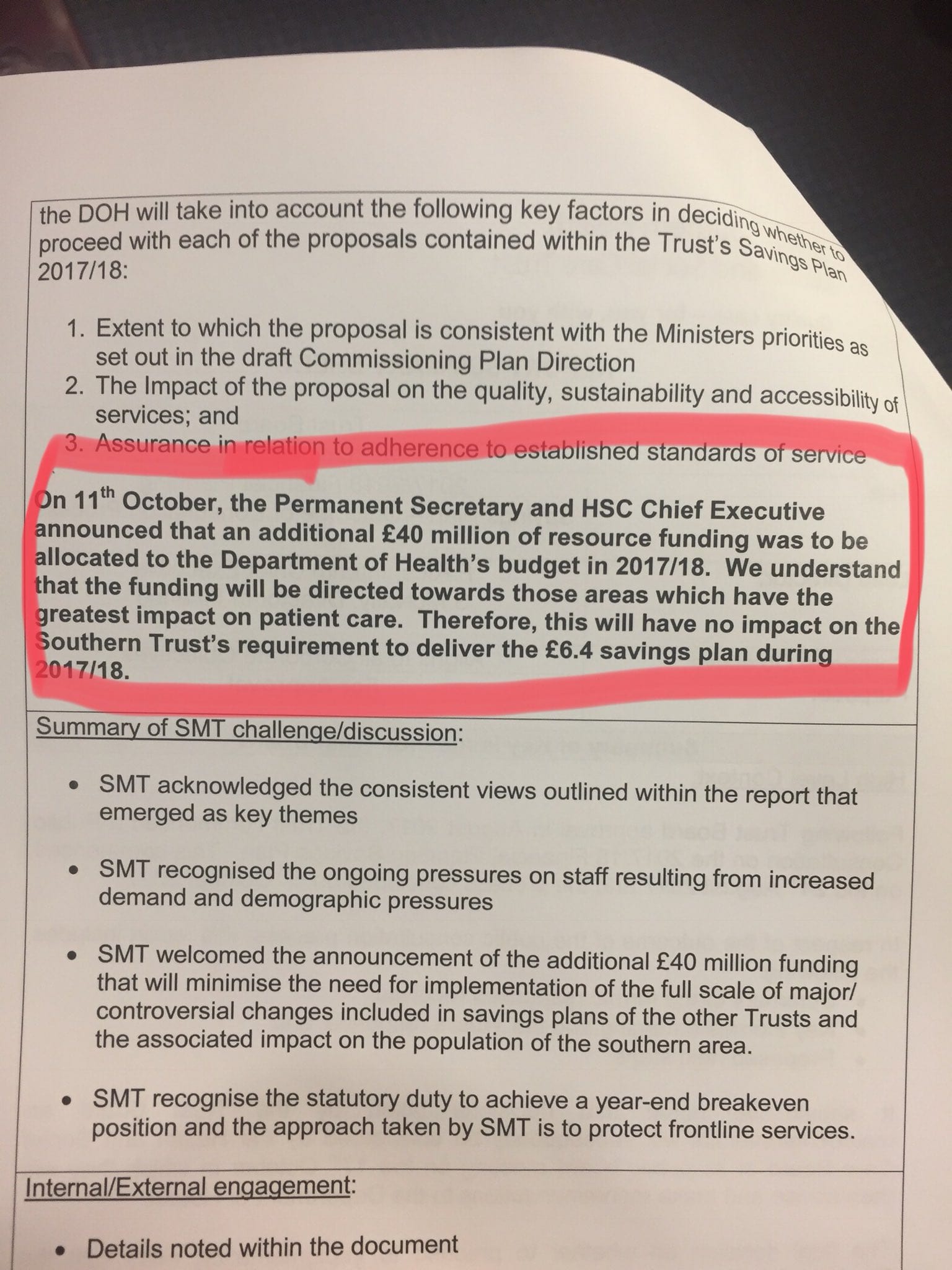 Political representatives at today's meeting in Craigavon have branded the move "a disgrace" and has left another "sickened".
Just this week, more than 60 patients at Daisy Hill and Craigavon hospitals had their scheduled operations cancelled as the Southern Trust struggle with "extreme bed pressures".
The two hospitals are among the biggest in Northern Ireland but pressure on services continues to mount.
More to follow…
Sign Up To Our Newsletter