The family of a Co Armagh toddler are desperately fundraising for potentially lifesaving clinical trials in the US.
Three-year-old Ellen Treanor, from Bessbrook, was diagnosed with stage 4 high-risk neuroblastoma in January – a rare cancer that affects the central nervous system.
Ellen's mother Claire, speaking to Armagh I, said they held a fundraising walk in the village on Friday night in the hope of raising three or four thousand pounds.
However, the reality far exceeded her and Ellen's father Paddy's, expectations.
"The reaction has been unbelievable, really fantastic; from people we know, to complete strangers," said Claire.
"The walk we did on Friday; the number of people and the amount of money raised from it was just fantastic.
"I sort of thought we'd maybe raise three or four thousand, but I think it was £13,500 raised on that evening alone".

Ellen has undergone gruelling treatment over the last eight months, and as Claire explains, "she was already at the worst possible stage when she was diagnosed". The cancer had already spread to her bone marrow and bone.
Describing how the heartbreaking diagnosis came about, Claire said: "I potty trained her in August [last year] and she started off really well, then a couple of weeks later she got constipated.
"This dragged on and the GP said this is normal in toddlers when you are potty training them, so they gave us laxatives. They never really worked, but we were told to persevere.
"However, around Halloween, she was very sore one night, so I took her to A&E. There they diagnosed her with a kidney infection and  the following week she had another kidney infection.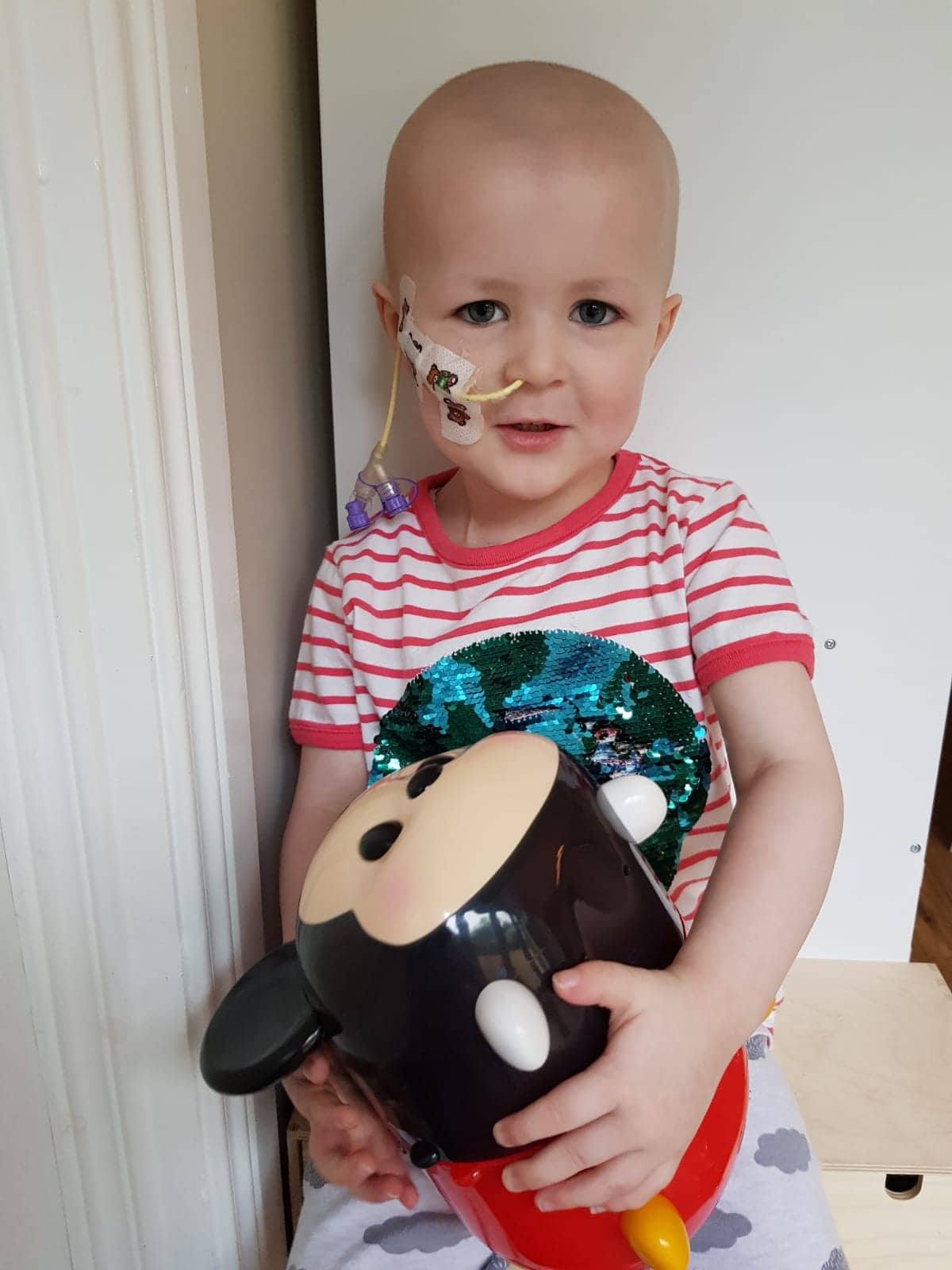 "As Christmas approached she still wasn't herself, just very lethargic lying about, not really eating as much but it was put down to this constipation.
"The GP thought she had another kidney infection, which goes hand-in-hand with constipation and toddlers anyway, so it all seemed very innocent.
"He sent for bloods and they came back abnormal the week after Christmas so he asked for them to be repeated, thinking they were abnormal because of the infection."
Claire said the family weren't concerned at all, but in the New Year that all changed.
"Ellen had an MRI on January 2 which confirmed the cancer diagnosis and that it was stage four", she explained.
With a stage 4 diagnosis, Ellen was put on an expedited and very aggressive 15-month treatment plan.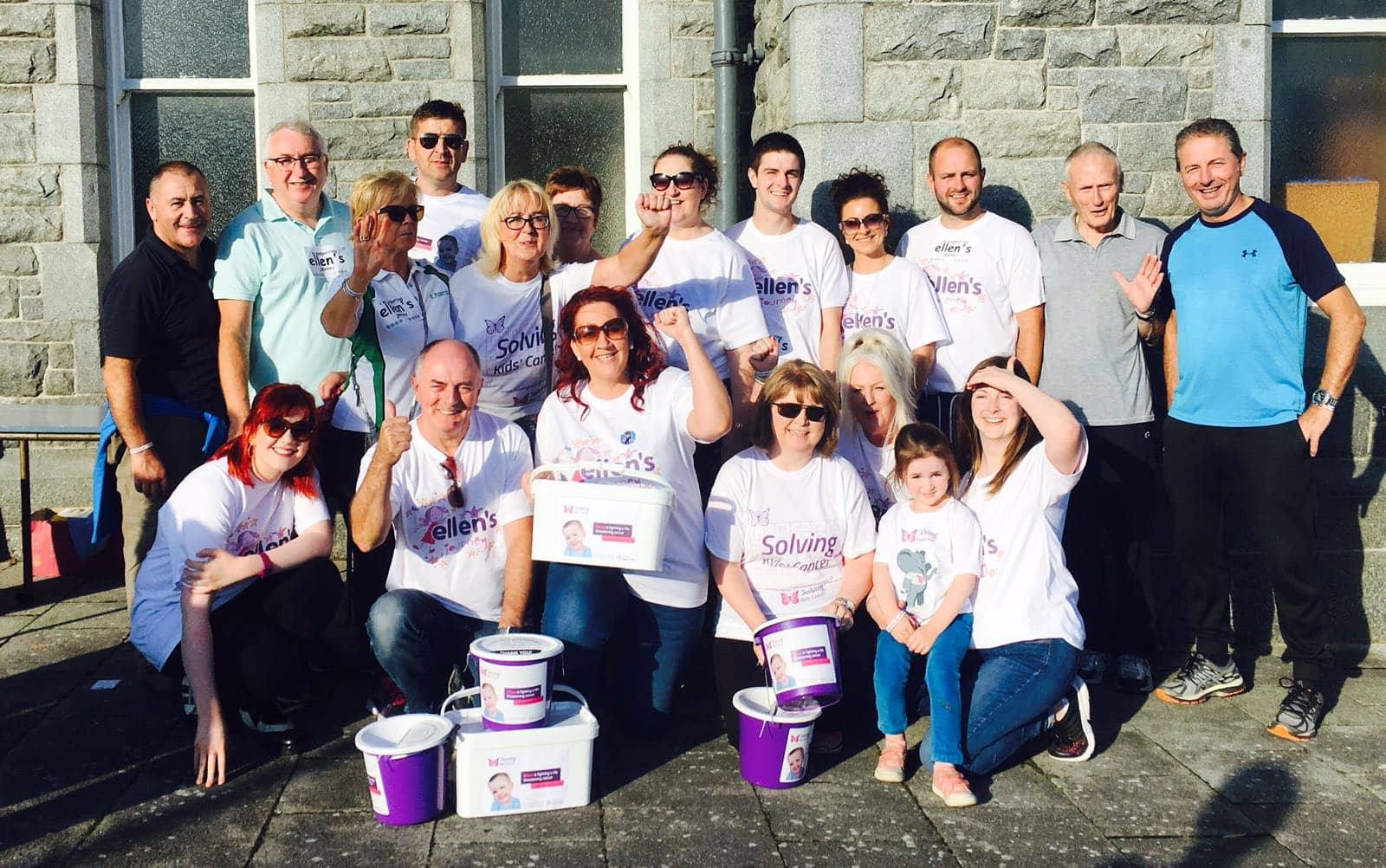 Claire continued: "She has had her initial eight chemotherapies; every 10 days at the start which was really tough on her when she had her surgery and she has now just finished her high dose chemo' which was another really intensive week.
"After that, they put her stem cells back into her, so she was in isolation for a couple of weeks waiting for those to take.
"Next is three weeks of radiotherapy in September and after that six months of immunotherapy which will be her treatment all finished."
Ellen has shown immense bravery in the face of her toughest battles, especially after her first round of chemotherapy, which mum Claire admits "absolutely floored her".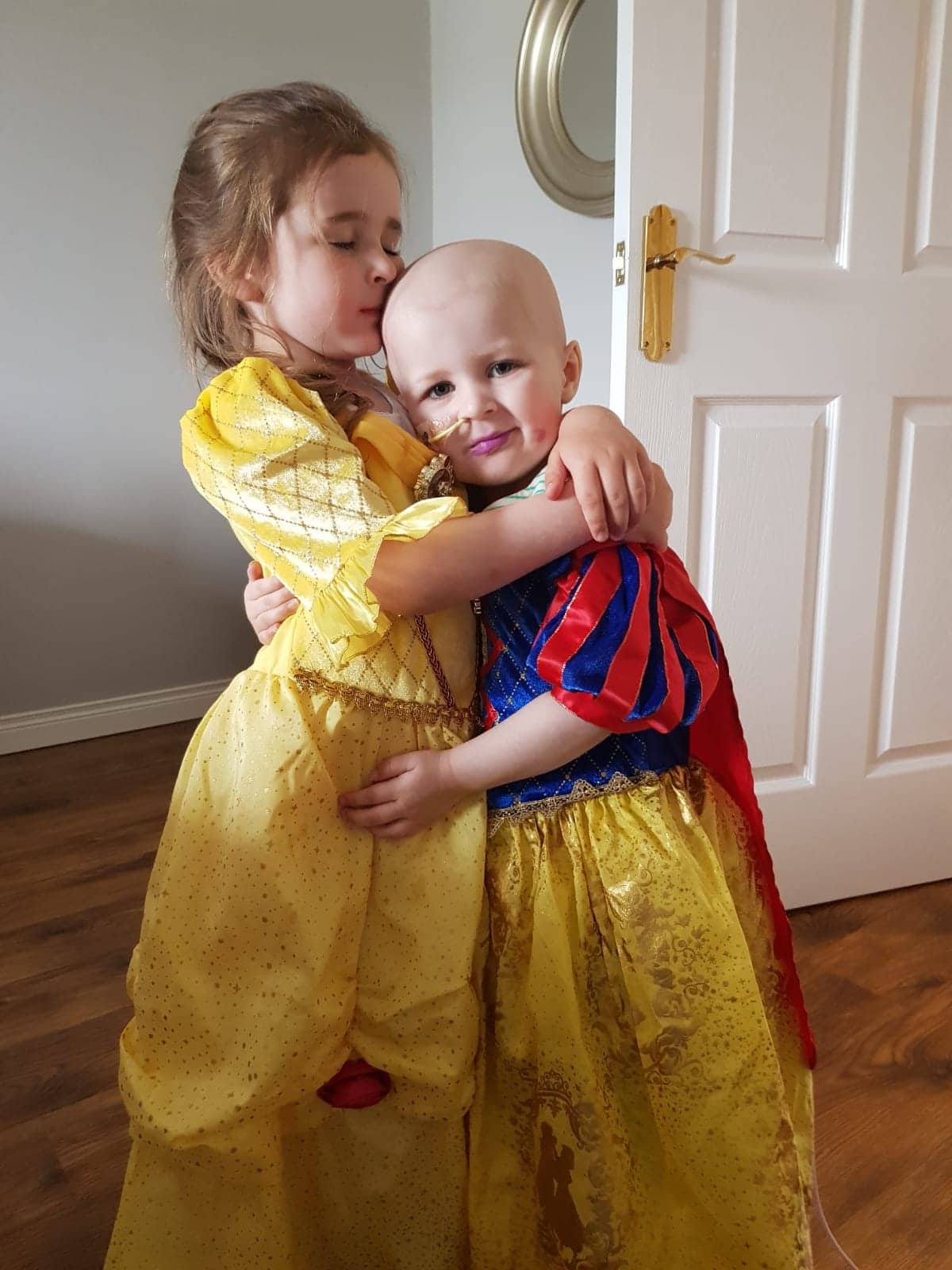 "They were supposed to be every 10 days, and in the ward for two to three days to get the chemo in, but to be honest she spent very few nights at home, she just really unwell in between.
"The surgery was very tough on her she was in intensive care for a week after it.
"She had a lot of blood loss and fluid in her lungs so she was incubated on a breathing machine for a week.
"But once she got home she was like a different child; she has been doing very well."
A special neuroblastoma charity called 'Solving Kids Cancer' had advised Claire about two clinical trials currently on in America, which could prevent a relapse. With a relapse the survival rate in children plummets to just 10%.
"It's quite a rare cancer unfortunately," explained Claire. "Whilst other kids' cancers have quite good rates of survival, the neuroblastoma rate is still quite low – they haven't quite cracked it yet."
Adding: "One of the problems with it is the fact it doesn't really have any symptoms as such, which is why I think something like 50% of kids, when they are diagnosed, are already at stage four.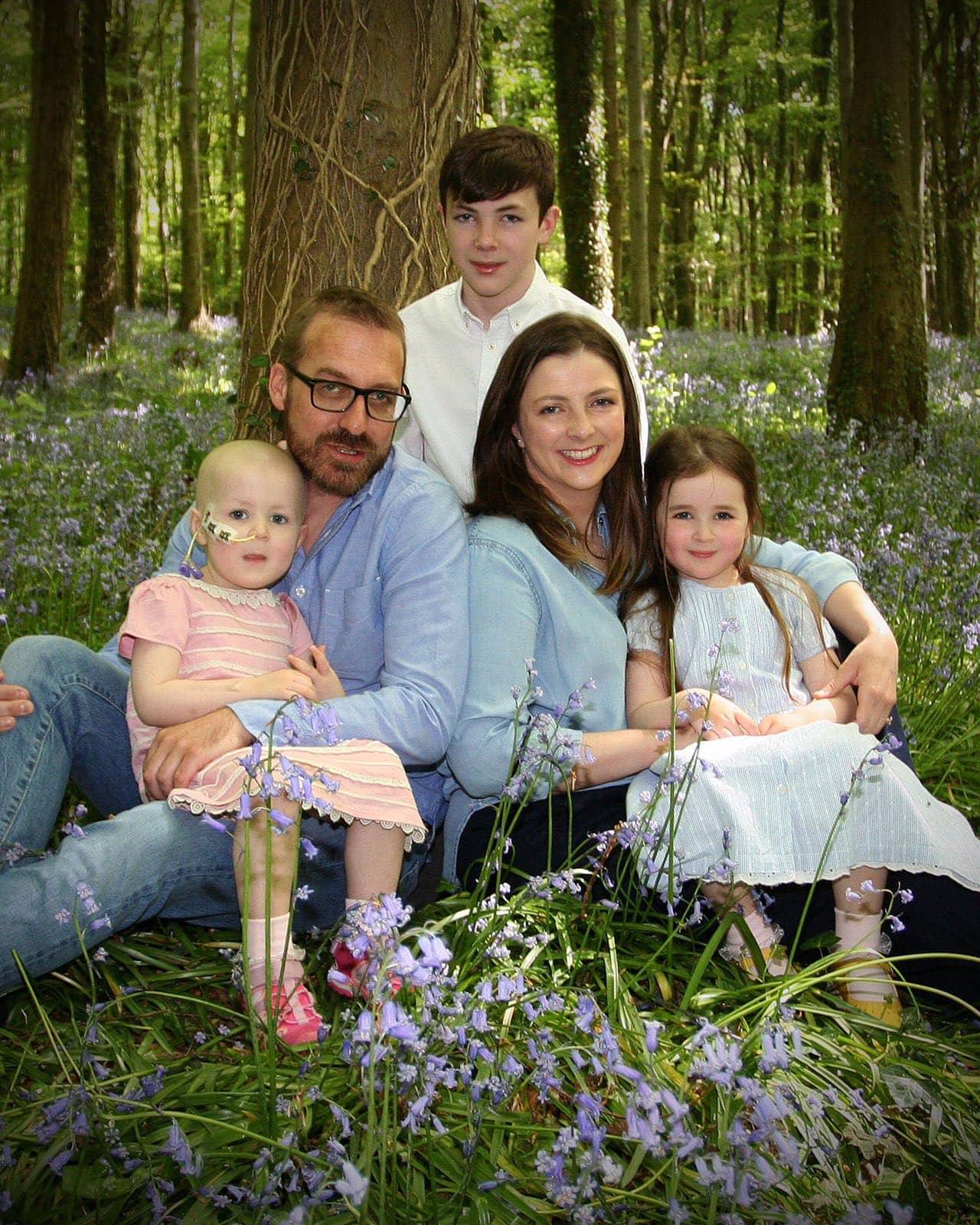 "That's why if you go into your GP, and have a child with constipation, they don't think they have a tumour, as it's all pretty normal."
She continued: "It's also a tumour which is most common in children under five so the children that have it are young so it's hard for them to tell you any symptoms."
Ellen was due to start nursery in September but because of her illness, those plans has been put on the back-burner.
"It's a shame because she is such a sociable wee thing, she would have absolutely loved school," said Claire.
"She can't really go out anywhere. She couldn't go to the park because her immune system is so weak – it's our house, my mum's house or our back garden for her.
"There are no fun things that she can really do; she can't go swimming which she used to love because of the line in her chest."
Ellen's days are either spent in a clinic or as an inpatient at hospital but with the help of this vital fundraising, Ellen's chances of avoiding a relapse when treatment has concluded will hopefully be greatly improved with this new trial in the US.
You can help the campaign by clicking the Donate Button at solvingkidscancer.org.uk or if you can also share their Ellen's Journey Facebook page.
Sign Up To Our Newsletter