Did you notice the smashed up car on its roof outside the Market Place Theatre in Armagh on Thursday morning?
Well, thankfully no one was injured. In fact, it was there for a Road Safe Roadshow.
Designed to make people, especially school children more aware of the dangers on our roads – and going by the reaction on social media, it did that pretty well.
The Road Safe Roadshow was delivered by PSNI in Partnership with Armagh Banbridge and Craigavon Policing and Community Safety Partnership.
It rolled into Armagh yesterday to bring a hard hitting road safety to local students as part of efforts to get drivers to take more care and responsibility on the roads.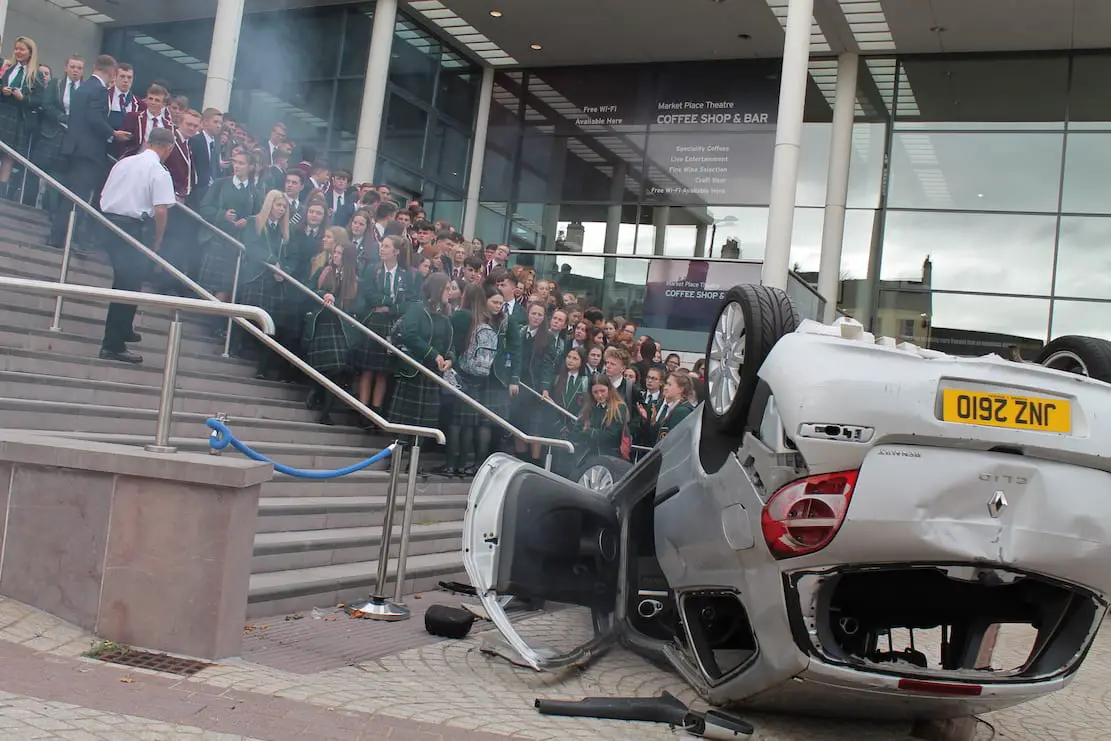 Recognising that people under 25 years of age are at greater risk of being killed or seriously injured on our roads, the Roadshow aimed to positively influence those drivers who are about to start out on what will hopefully be a long and safe motoring career.
Road Safety Education Officer, Constable Ciara Cassells, believes the key to reducing the number of deaths and serious injuries on the roads lies in education.
"We are delighted that schools from across the area are firmly on board to help us deliver this important message," she said.
"It is only through educating our young people about the dangers that motorists can face on the roads that we can to make a difference."
The Roadshow, hosted by Cool FMs Pete Snodden, graphically depicts how a night out can end in tragedy and permanent disability.
The story is told, not by actors, but by real emergency services first responders including a police officer, a paramedic and a fire officer, and tells the tragic story of a young woman, who was paralysed following a horrific collision.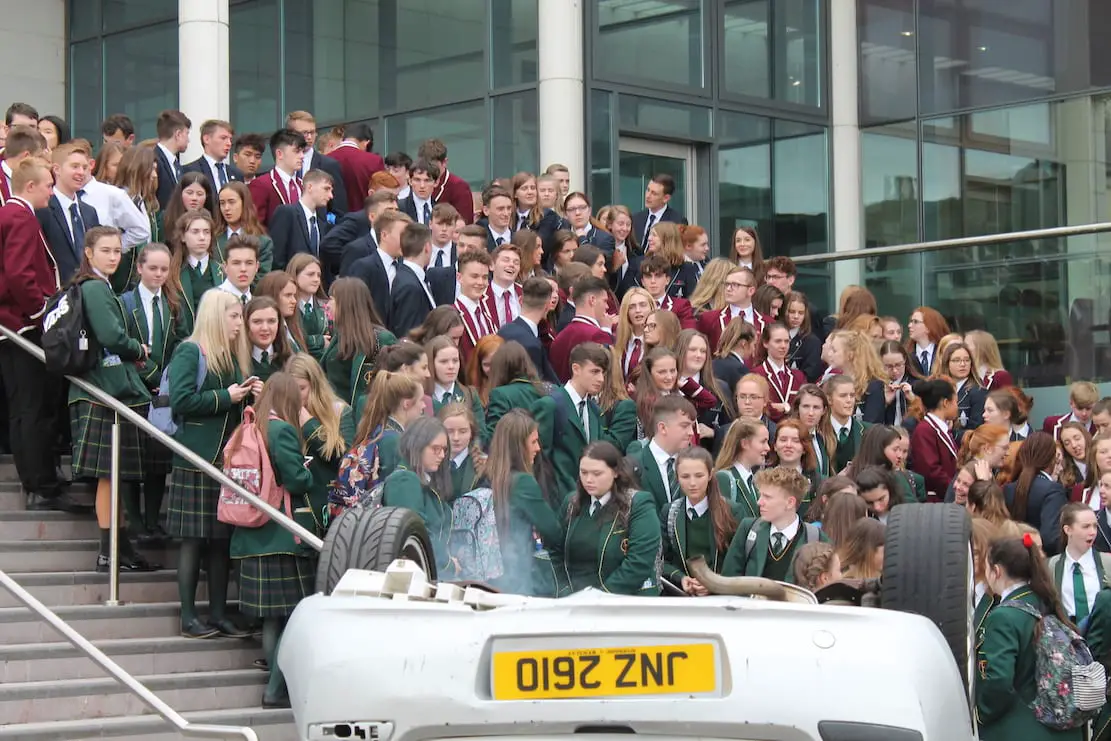 The narrative is interspersed with music, and video clips which makes it powerful and impactful.
Constable Cassells added: "I have no doubt that those who attended the Roadshow will be shocked, perhaps even horrified, by what they saw. We make no apology for that.
"We believe that showing realistically what happens on our roads, has a strong impact on the students who attend. I hope that after seeing the Roadshow they realise that they are not indestructible; that they are more
vulnerable on the roads and that they must respect the roads and other users."
"The effects are well documented – too many people are being killed on our roads or are being injured for life. Young people are particularly over- represented. They must begin to acknowledge that road accidents don't just happen."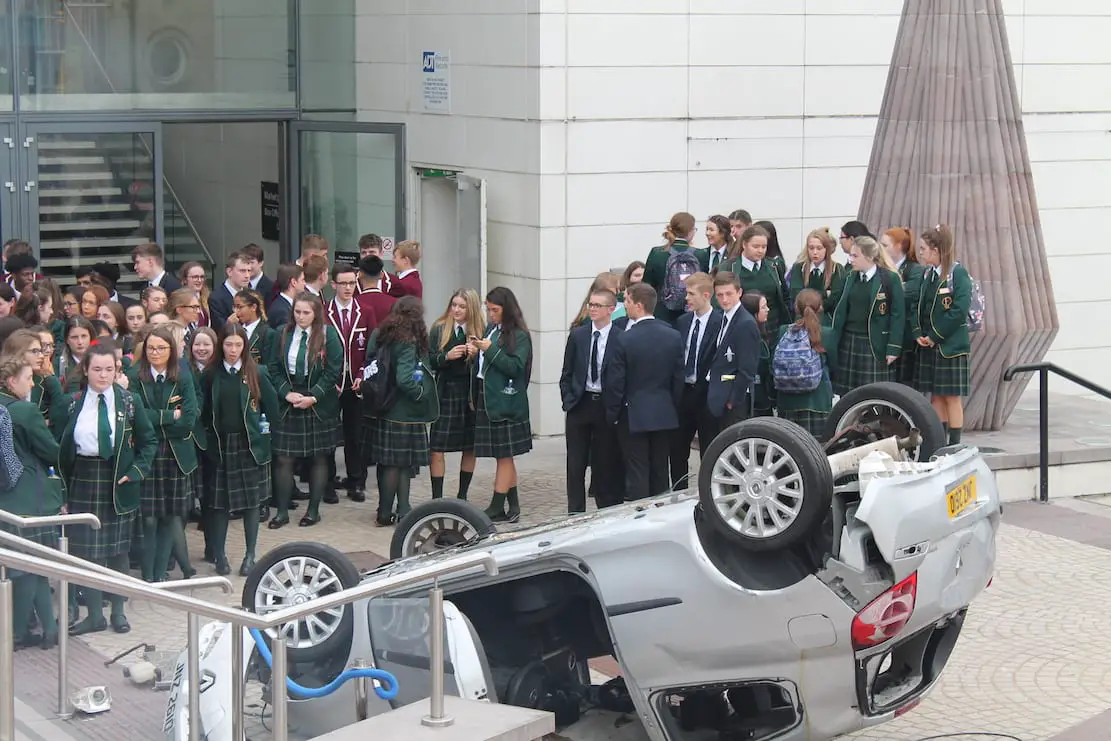 Councillor Joe Nelson, Chairman of Armagh Banbridge & Craigavon PCSP added: "PCSP is pleased to be able to support this very worthwhile initiative aimed at young people across Armagh and the surrounding areas. I sincerely hope that the young people take the message being delivered by this show and change bad driving behaviours. Cars are lethal weapons and need to be handled as such.
"It is great to see representation from a number of schools across the area at the event on Thursday. The PCSP is determined to work with the community and the local police to ensure that the needless loss of lives and seriously injuries caused by road traffic collisions are reduced."
Sign Up To Our Newsletter