The sisters of a County Armagh schoolboy who tragically passed away from a sudden cardiac arrest just four days after turning 16 are taking on the 600-plus mile Ulster Way in his memory.
John Irwin died in the early hours of April 13, of 2016, at Craigavon Area Hospital, where he was taken after collapsing in class at the City of Armagh High School.
Speaking to Armagh I, John's sister Ruth said that his passing had been a massive shock to the family who only got answers as to what had occurred last year.
"There was nothing to indicate any issues and he had no health concerns otherwise, he was young fit, health with no problems and then suddenly he was not here anymore," the 26-year-old said.
Ruth explained that following her brother's passing, all six members of her family had been referred for heart screening by the GP, the Archway Surgery in the city.
"We all came back normal; then they took some of John's tissue for genetic testing, we thought we would never get an answer but we were contacted last year just before the pandemic.
"Essentially, there was a 'spelling mistake' in his DNA and it meant his heart went into an abnormal rhythm which led to cardiac arrest."
Ruth's parents also went for genetic screening, which also came back clear, meaning it was highly unlikely that any of their other children had the same defect.
Five years on from her brother's death, Ruth has set herself the challenge of walking the Ulster Way in his memory in order to raise money for Cardiac Risk in the Young (CRY).
The charity screens young people for heart conditions and supports families who have lost someone to sudden cardiac death.
"Quite a lot of families don't get an answer," Ruth said, "this sudden cardiac death is quite common, I mean it is the third biggest cause of death in young people.
"There was someone who made a donation anonymously who lost a brother at 15. This charity helps others get screened but we have since been told that even if John had a heart screening it might not have been picked up as it was in his DNA."
The 26-year-old will not be taking on the 625-mile walk on her own however, with younger sister Rachel and fiancé Andrew tagging along for company.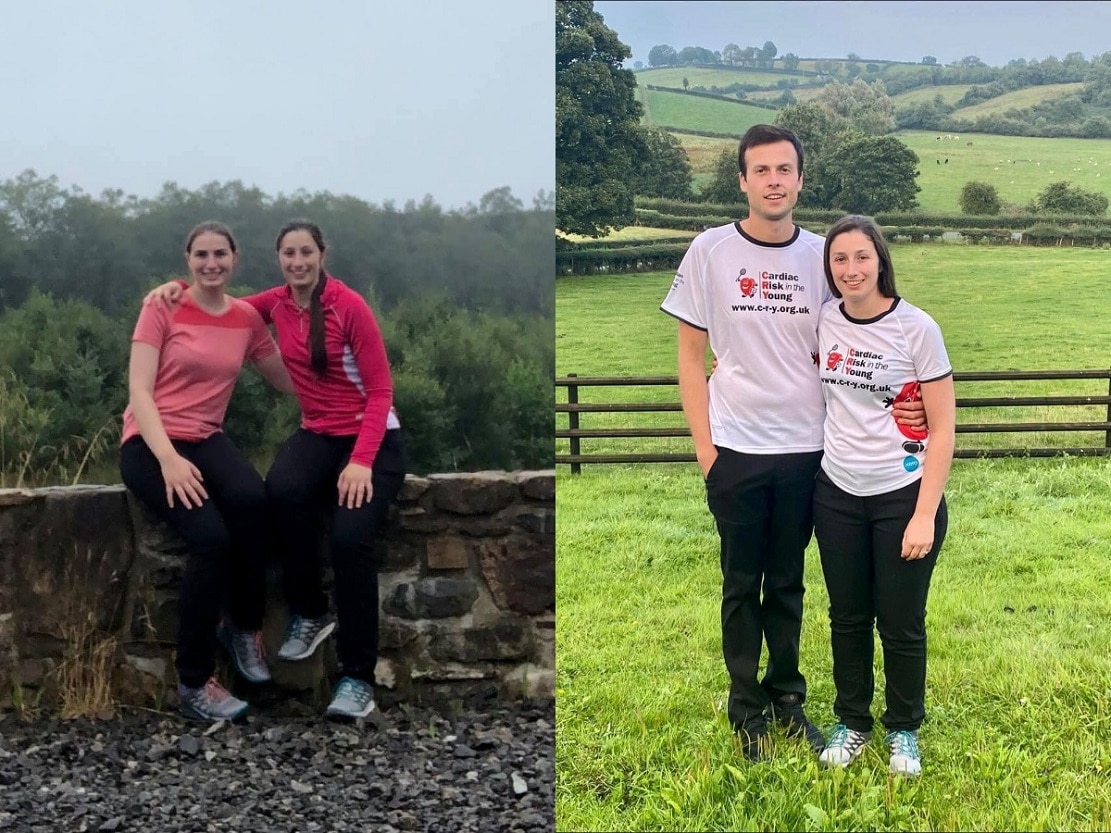 Three weeks in, Ruth has split the challenge into weekend's of around 45 to 50 miles, which will end in early November.
Explaining the reasoning behind the choice of challenge, Ruth stated that she had recently returned to Armagh after spending two years practicing as an optician on the Isle of Man.
"I had been doing a lot of walking over there, but I came back in April; it was great there but they had closed the borders due to Covid, which meant I couldn't fly back and forth as often as I had done before.
"I was thinking of doing something for John and I just looked up the Ulster Way; it is a fair challenge but we are three weeks in now and it really is the best way to see Northern Ireland."
Ruth started her journey in early August, from her home village of Tynan, and has most recently completed her way through West Fermanagh.
Thinking of what her brother would be doing now, she said: "He would have been 21 this year; he was preparing for his GCSEs at the time and he had talked about training to be a butcher."
To make a donation you can visit Ruth's Just Giving page or you can keep track of her progress on the Jaunt for John Facebook page.
Sign Up To Our Newsletter