Two serious collisions in less than a week has left this bridge along the Keady Road in Armagh in a precarious state.
Badly damaged by a collision in the early hours of Saturday morning, a second vehicle inadvertently ploughed into Girvan's Bridge shortly before 6am this morning (Thursday).
Fortunately, police confirmed there were no serious injuries in this morning's incident, however, the car narrowly avoided falling 40-ft into the water below.
In the early hours of Saturday morning, three people had to be rescued from a 4×4 which had careered into the water.
Passers-by helped rescue the two men and one woman from the vehicle which had gone off at a similar point – just six weeks after a lorry crashed through the wall on the opposite side of the road.
What remains of the wall is very little but we took a closer look this afternoon and the little that is left is unstable and dangerous to approach.
Another similar incident in treacherous conditions could prove fatal with next to nothing stopping a vehicle from falling over the edge.
While Saturday morning's crash – where one man was arrested – allowed for somewhat of a cushioned fall through the overgrown embankment at the side of the river, another accident similar to this morning's would mean a straight vertical drop into the river.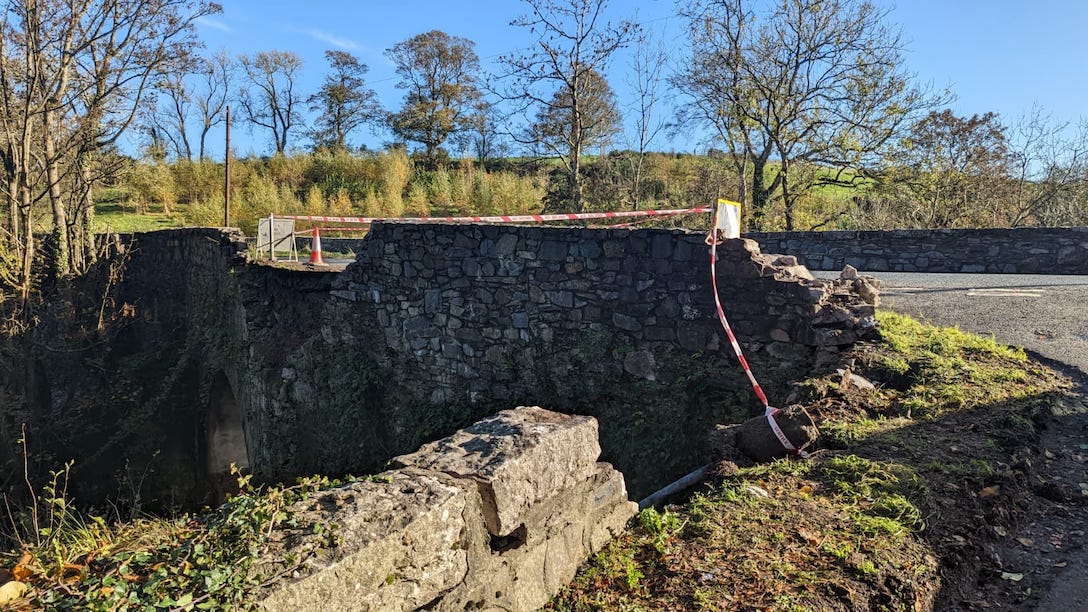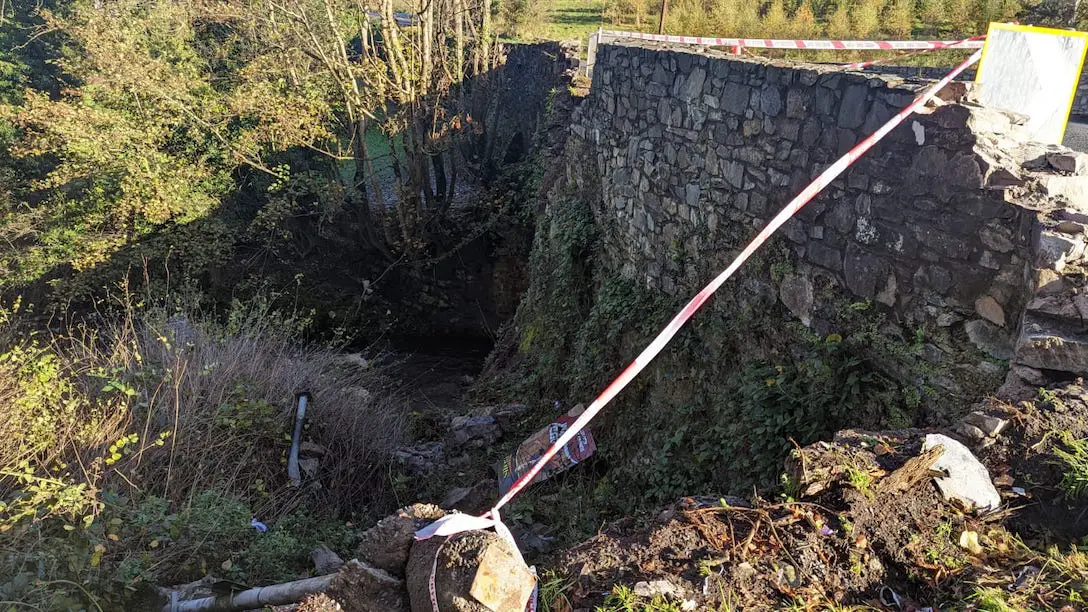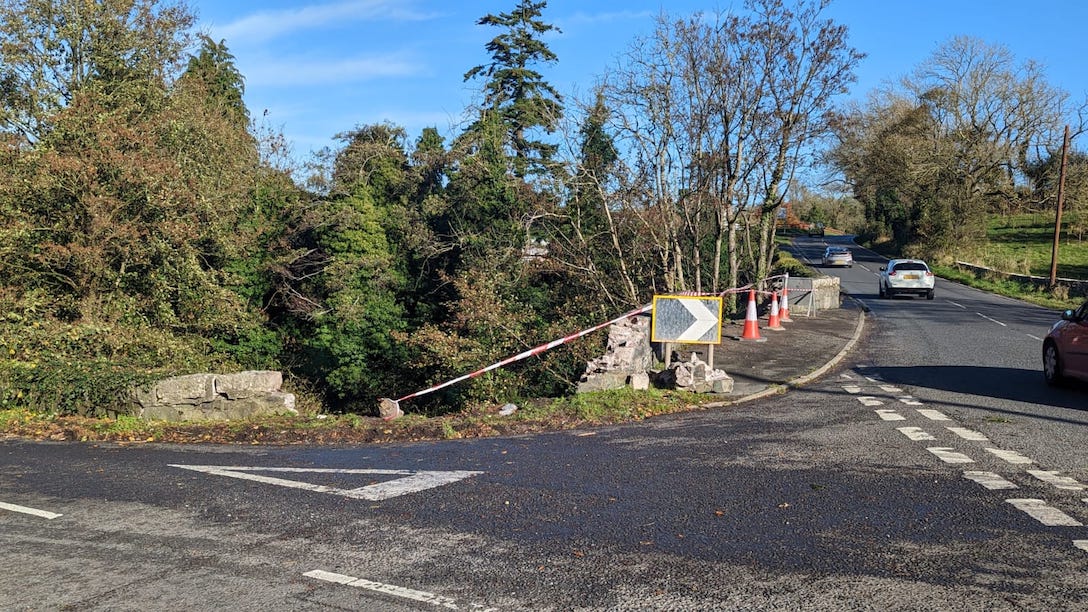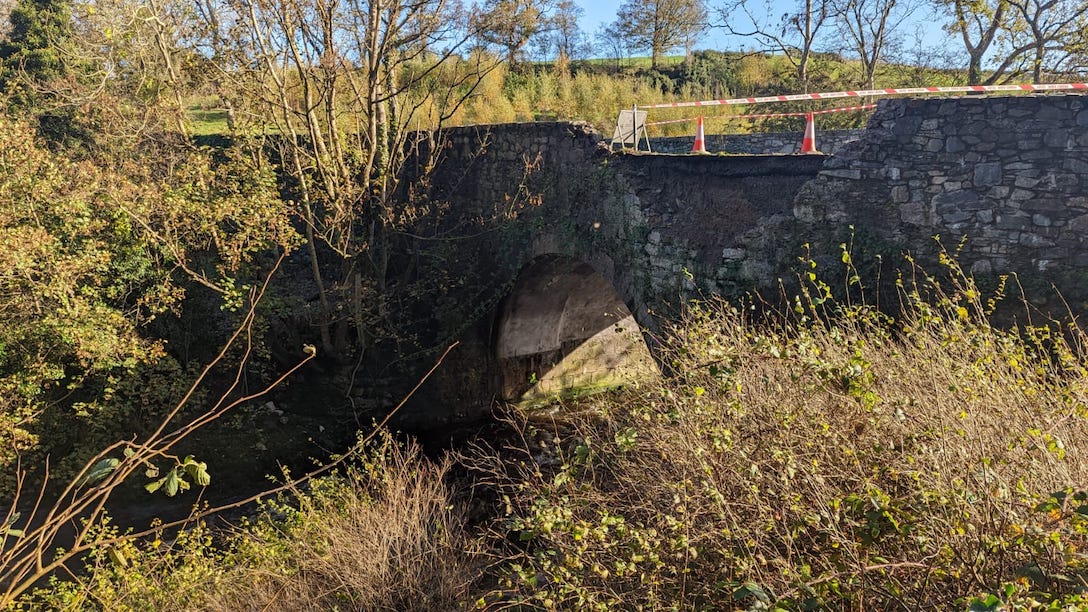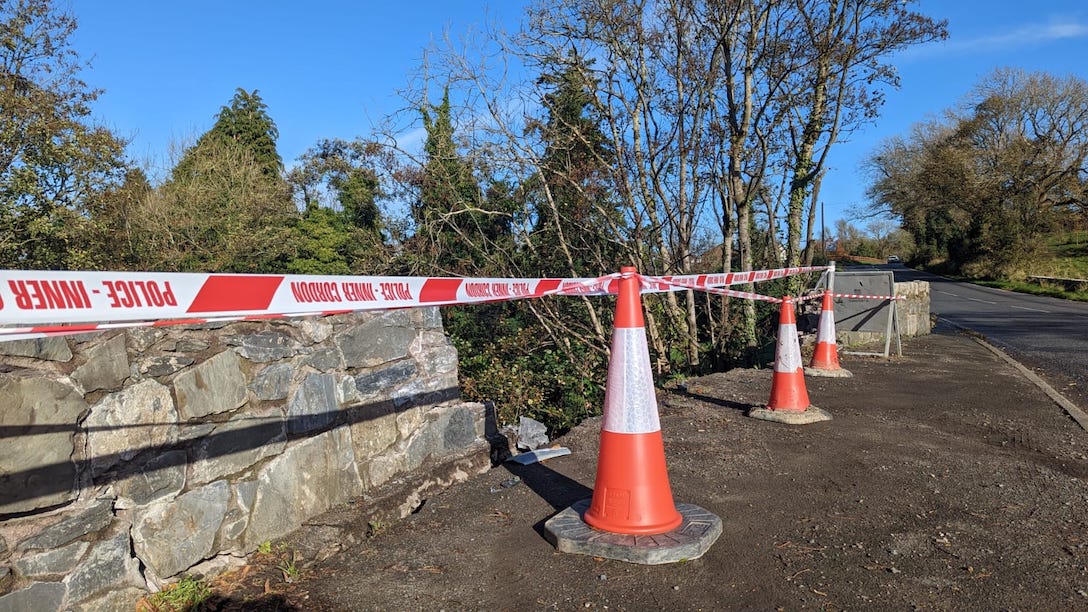 Sign Up To Our Newsletter