Plans are underway for a new pilot project in Armagh to help promote a better understanding of autism.
The aim is to establish a network of shops and services where staff are specifically trained to assist those with autism and their families.
The project – the first of its kind in Ireland – is being led by Sinn Fein Councillor Garath Keating, in collaboration with the Acorns Autism Unit.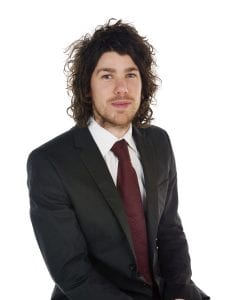 It comes after discussions with senior members of the Southern Health Trust's Autism Services team.
Mr Keating said the pilot scheme would seek to involve and engage local businesses and services in promoting an understanding of autism and in providing a network of shops and services "where those with autism and their families know that the staff are trained to recognise and better deal with autistic behaviours".
He added: "It is our hope that we can help substantially reduce anxieties for people with autism and their families when accessing goods and services.
"Often social interactions that many people take for granted can be quite difficult and daunting for those with autism.
"If, however, we can establish a network of participating businesses in which those with autism know they will not be judged or misunderstood, then it should help offer some level of practical comfort and support to them and their families."
At this early stage of the initiative the aim is to establish an initial base of interested business and service providers across the district who would be interested in becoming involved with the project.
Councillor Keating added: "Training and information support will then be provided by the Acorns team and the network will be identified to families accessing autism services through the Southern Health Trust.
"This is a potentially a great win win situation. On the one hand the scheme will help promote a better understanding of autistic spectrum disorders, and on the other hand, for a small investment of time in training, local business will have access to an effective marketing network."
Any businesses or services potentially interested in taking part in the pilot programme can make contact with Mr Keating on keatingsf@gmail.com
Read more news:
Killylea security alert declared a hoax
Customer data at risk after sustained cyber-attack on TalkTalk website
Man treated for burns after ferocious fire rages at Markethill farm
Permanent axe falls as Trust scraps Armagh's minor injuries unit
Sign Up To Our Newsletter