During the Covid-19 pandemic tourism and hospitality was undoubtedly one of the worse affected sectors.
Many businesses found themselves having to diversify overnight just to be able to secure their business for the future.
Local tourist attractions found themselves closed and unable to work and many sought other employment as a means to survive.
The two people shortlisted for the Tourism & Hospitality Champion Award- sponsored by JD Hunter & Co, have both dedicated their lives to the success of tourism in the borough.
Aileen McKee was nominated by her colleagues for her contribution to the Armagh Observatory and Planetarium over the last 30 years.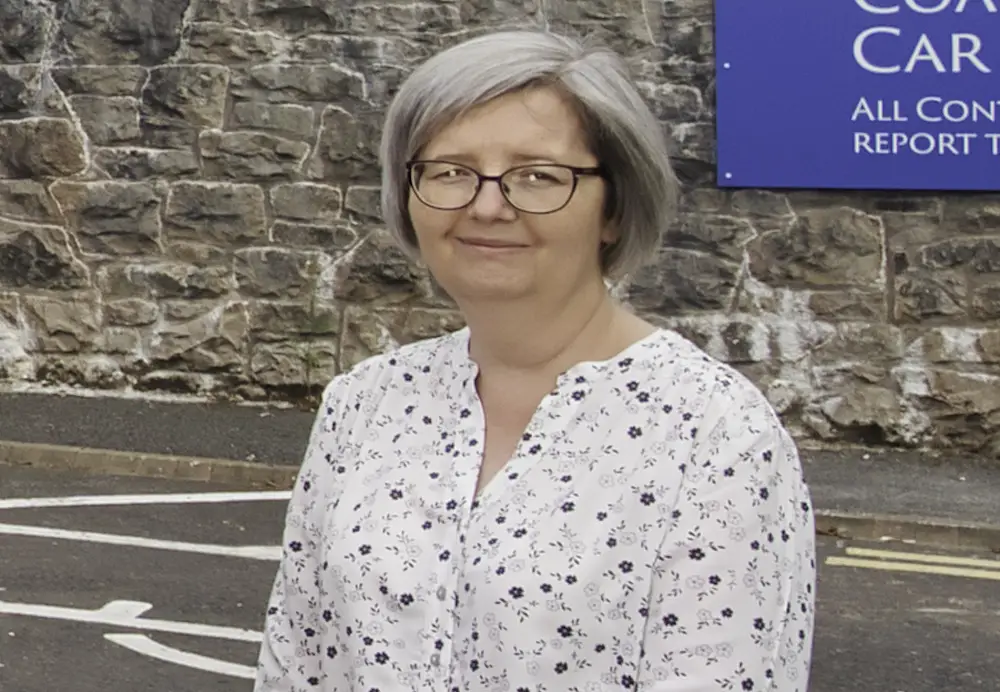 Aileen was initially appointed in February 1989 to help with the Observatory's programme of Bicentenary activities, soon after she became Observatory Secretary, and following appointment of the 9th director, Professor Mark E. Bailey MBE MRIA, the Director's PA.
In this position, she has been at the heart of all the Observatory's activities over the last 25 years.
Her official duties included those to provide support for the director and all the research staff of the Observatory as well as administrative support for the Observatory's administration as well as general office and public-facing administrative duties.
However, it is her in her unofficial duties according to colleagues that she has gone above and beyond.
Aileen has overseen the organisation of international conferences, the production of posters, conference booklets and visitor packs, leaflets, public information sheets, flyers and many other activities.
Always willing to learn new skills, she has developed an exceptional level of technical competence involving all aspects of modern computer techniques such as image processing, scientific word processing, and setting up and managing databases for administration and research support.
The first port of call at the Observatory, Aileen has greeted many visiting international researchers and members of the public arriving at the site.
Also for press outlets across the globe, Aileen has issued countless releases, these together with associated written comments and interviews, both live and recorded by academic staff for  press, radio and television.
She has played a major part in placing Armagh centre-stage on the national astronomy map and in the public eye.
Aileen has worked under three very different directors and to quote Mart de Groot, former Director of the Armagh Observatory; "[Aileen] gives a bit of continuity, at the minute she is the one here who knows everything here!".
She has helped over 70 PhD students settle into their studies , offering a warm welcome and practical help. She has welcomed archbishops, politicians, researchers, and countless others through the doors, including most recently helping to facilitate the visit of Australian Politician, Gary Gray.
In short, through her knowledge and the wide range of her work over many years in the Observatory Aileen has made a remarkable contribution to the local community and to the City of Armagh's reputation as a centre for fundamental scientific research, education, and learning.
It is no exaggeration to remark that behind every successful institution is an "Aileen"; and this Aileen therefore richly deserves recognition by the Armagh City community of which she is a part.
"Aileen's countless contributions to running the Observatory over the past two decades have provided the foundation for why it continues to be known around the world, we simply could not have managed to keep the show on the high road without her" said current Director Michael Burton.
Our second nominee is Donna Fox, what this woman does not know about Armagh is not worth knowing- she is the authority on the ecclesiastical capital.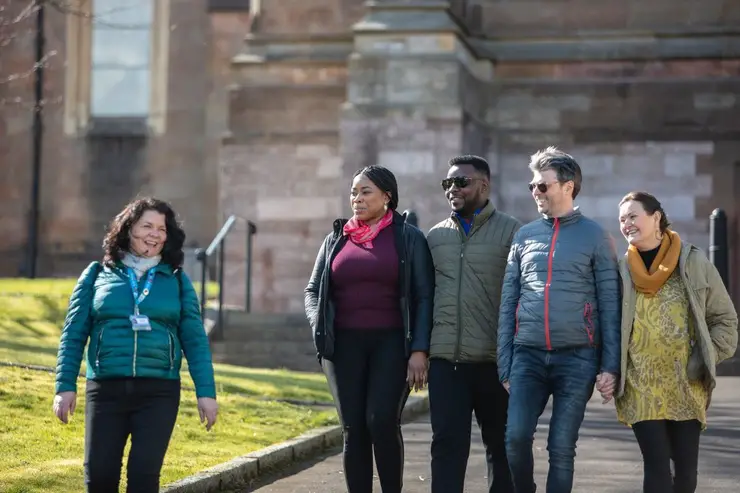 Donna had been a registered Blue Badge Level 4 guide and a member of the Northern Ireland Tourist Guide Association since 1997.
She decided to follow this career after a period of travelling and working abroad which inspired her to work with visitors to her own country.
Donna has always had a passion for visiting locations at home and abroad which has channelled a natural inquisitiveness leading to some unforgettable tours.
From Unearthing Macha to her insights into Georgian Armagh, many have had the please of a stroll through the city with her over the years.
First and foremost as a guide you have to love where you come from and to enjoy meeting people of all ages, Donna ticks every single box.
She ensures that no one is left out and  makes the most of the time available even when individuals or groups have a limited itinerary due to time constraints.
Donna has welcomed many visitors and locals alike, conducting tours in English and French all year round ,however, this was brought to a halt in March 2020 when all of her bookings disappeared virtually overnight.
But as always she was ready to adapt creating a video series heritage sights and outdoor public art within the city when traditional tours were not possible.
Sign Up To Our Newsletter