An Armagh nursery school have been overwhelmed by a touching donation from the parents of a little four-year-old boy who died last year.
Ronan Cumming, who attended College Farm Nursery, sadly lost his battle with a cancerous brain tumour on September 14, 2020.
Heartbroken parents Michael and Lauren recently donated a bench in their sons' memory – much to the eternal gratitude to all those connected to the school.
Lana McKinney, a nursery teacher at the school, said Ronan was "a very special little boy who touched the lives of many".
"He had a special bond with the staff and children in College Farm," she added.
"Ronan was a fantastic pupil who had an infectious laugh and a beautiful smile. He had a bubbly personality and had a great interest in all things associated with space."
The pupils, parents and staff in College Farm said they are extremely grateful for the beautiful space-themed bench designed and made by Iron Design Armagh, for the "boy who loves outer space".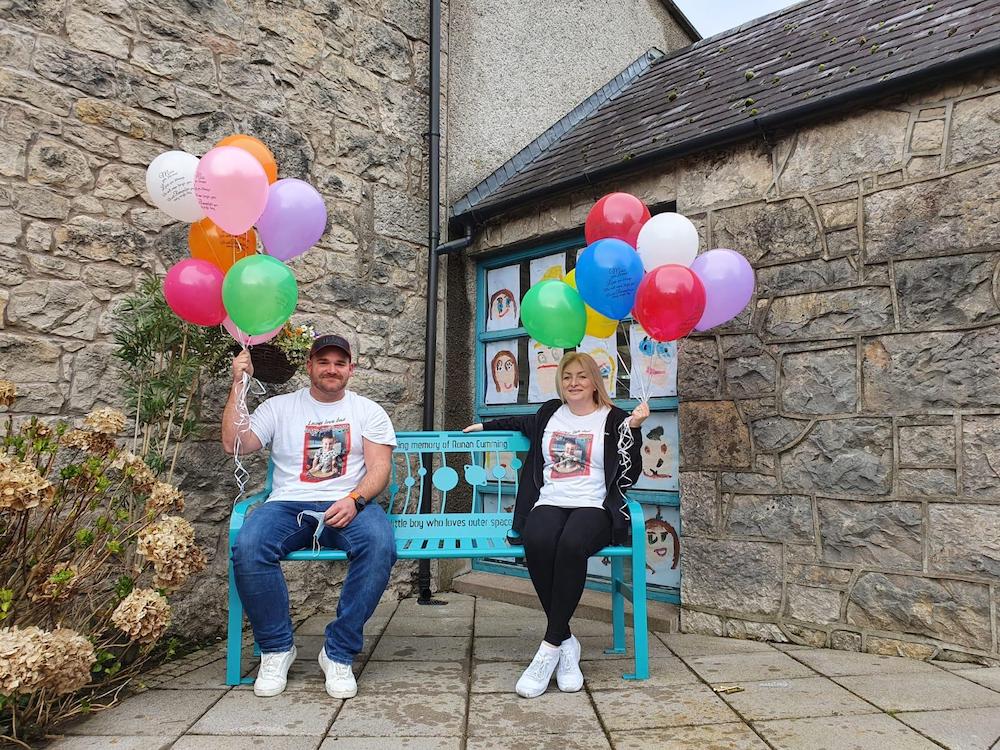 Michael and Lauren Cumming
Sign Up To Our Newsletter