One dog has gone missing in the Milford area while another dog has been found.
This pup Rocco went missing missing this afternoon (Monday), and his owner Catherine is desperate for his safe return.
If anyone has spotted him in the Milford area could you please contact her on 07730623910
She posted the appeal on her Facebook: "Could my Milford/Armagh friends please share. Could you say a wee prayer we find him as he is a very much loved pet? x."
Meanwhile, this dog (pictured below) has turned up in the Tassagh area this afternoon. If this dog is yours, or know who may own it, please contact Fintan on 028 3753 9711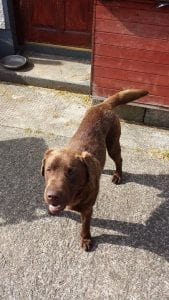 Newsletter
Sign up for our weekly newsletter here.