Armagh Chiropractic Clinic have welcomed a new face to their growing team as they look set to expand their offering to customers.
Niall Keenan has recently come on board and he says that good spinal health was always at the "forefront" of his everyday life.
Graduating from AECC University College in 2022, Niall has been working as a chiropractor ever since, with his knowledge and expertise proving a vital asset at Armagh Chiropractic Clinic.
An avid sportsman and Gaelic Footballer, Niall said: "From a young age I have always valued the importance of taking care of my body."
Speaking on his past experience, Niall explained: "I take a full-body approach and care for my patients by finding the cause of the problem and treating it accordingly in order to relieve them of their symptoms and optimise their function and overall health.
"I mainly use diversified techniques as well as soft tissue work in my treatment programmes. I love to listen and educate my patients on their body and how they can help as we work together through the process of their healing."
He added: "It's great to be part of the team and to be working here in Armagh. I've really enjoyed treating and helping new patients every day and look forward to continuing to help as many people as possible."
Armagh Chiropractic Clinic have been practicing in Northern Ireland since 1998. That's almost 25 years of bespoke, personalised care to address the needs of customers and enhance their overall well-being.
They specialise in diagnosing and treating spinal-related health problems. Through spinal adjustments and manipulations, they aim to alleviate pain, improve mobility, and restore proper alignment.
The firm was set up by Andrew Hufnagl. Originally from Edmonton, Canada, he studied chiropractic for four years in Portland, Oregon, USA.
He graduated in 1997 and began practicing in Holywood, Co. Down in 1998, before moving to practice in Armagh.
Commenting on Niall's new appointment, Andrew said: "I want to welcome Niall on board to the team at Armagh Chiropractic Clinic. He is bringing new techniques and fresh ideas which are sure to complement our existing patients."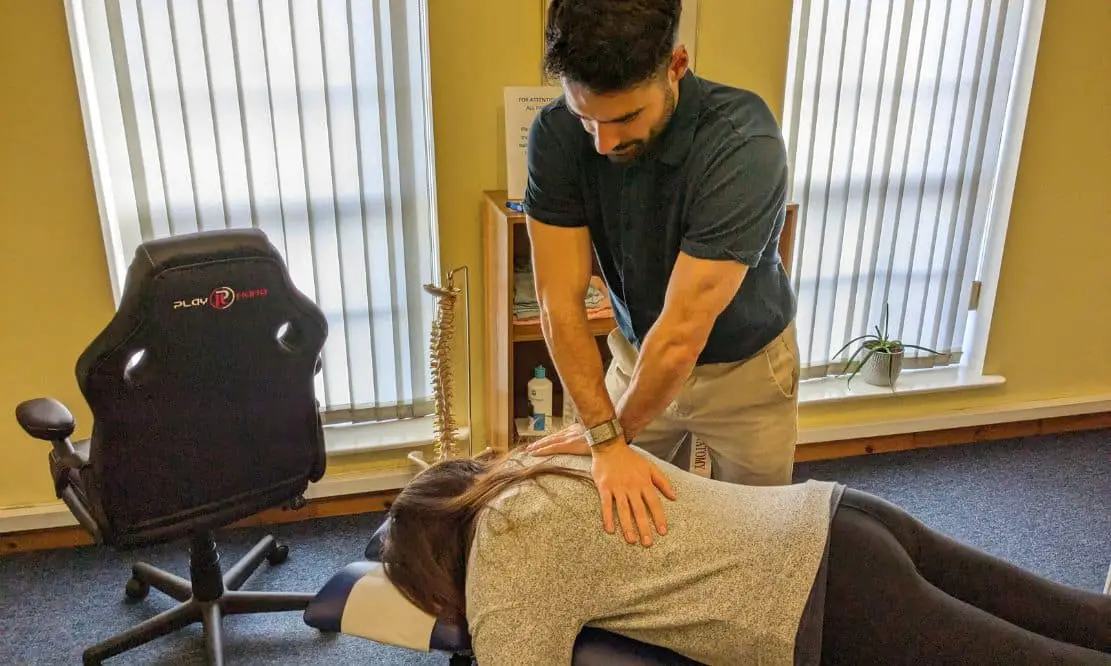 Armagh Chiropractic Clinic offer services to treat a wide range of conditions:
Low-back pain is one of the most common medical ailments in the UK and one with multiple causes. Chiropractic care has been proven to be effective to treat this ailment, with treatment consisting of spinal manipulations, lifestyle adjustments and physical therapy often being employed.
Another common condition is sciatica, which often results in low-back or leg pain. Sciatica is often a result of disc or degenerative problems or muscular issues. Chiropractic care can be effective in not only limiting the symptoms of sciatica but also in helping to guide the patient back to feeling and functioning optimally.
Chiropractic care can also be used to help treat headaches, which are often the result of spinal misalignments or muscle tension in the neck, face or across the shoulders. This care looks at the root cause of these headaches and treats them using spinal manipulation, soft tissue work and lifestyle advice.
To arrange your consultation, contact Armagh Chiropractic Clinic on 028 3751 1955 or visit their website.
Sign Up To Our Newsletter