A model making business which began when a dad couldn't find a suitable farmyard set for his young son has been shortlisted for a national award.
Millwood Crafts, on the Armagh side of Benburb, is one of only four businesses and the only from from Northern Ireland chosen for the Diversification of the Year category in the British Farming Awards.
The family-run business was started by brothers John and Benny Robinson in 2006 and now supplies 100 stores across Ireland. Last year it sold almost 7,000 products.
At the time, the brothers had a small beef herd and were also doing some tractor work and mechanics.
Said John: "My youngest son Mervyn was looking a farm set for Christmas and we couldn't really get what he was looking so I made one.
"Over the next few years we made a few for family and friends and that's how it started. We'd be good with our hands and Benny's an engineer by trade."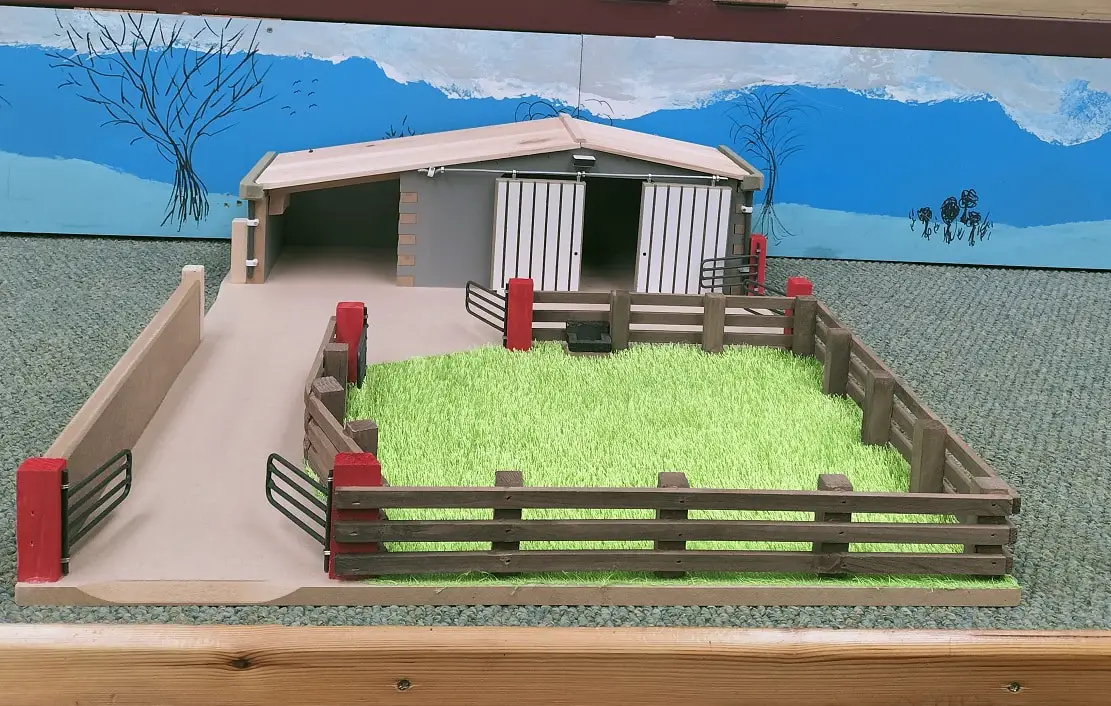 Today, John's son Christopher is also involved in the business which  prides itself on the quality of its products.
Products range from an individual building, such as a calf house, to a full farmyard or stable yard and jump area.
Each piece is handcrafted from wood, from the working gates to the light bulbs.
"We do everything from start to finish," said John. "Christmas is our big time. From we started we have made an effort to get our name out there and we go around shows all over Ireland.
"We believe that people need to see our products for themselves to appreciate them.
"We always say our customer is the children so we make a big effort with the kids, putting out sets for them to play with whenever we are exhibiting.
"If the children don't like it, the parents aren't going to buy it."
The family was delighted last year when its cattle mart and farm yard were featured on the popular RTE's The Late Late Toy Show.
The business is very much a family affair.
Up until recently, John and Benny's mum Ruth (93) had taken care of some of the office and admin work and still takes an active interest in it.
And the latest recruit is John's wife Vivian who will be working in the office.
Today, all the sales are via the internet or direct to shops.
Sign Up To Our Newsletter