A county Armagh councillor has branded Northern Ireland a "rudderless ship" after the "shambles" of last minute arrangements ahead of Storm Ophelia.
Ulster Unionist Arnold Hatch says the people of Northern Ireland were very fortunate but that was "more by good luck than good guidance".
"The question has to be asked 'who was in charge and who was making the strategic decisions'," said Alderman Hatch.
"Allegedly it was a Strategic Group under the head of the civil service but according to reports he was in London on Monday morning.
"Where was the Secretary of State and why did we have blanket advice to close all schools  at 10:20pm on Sunday night ,which left school principals frantically texting parents who had to make last minute alternative arrangements for child minding.
"It was a shambles from start to finish and it highlights the effect that a lack of an Executive has."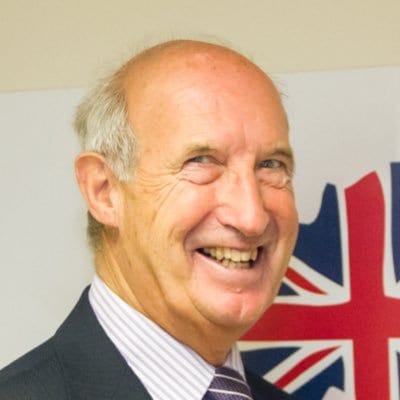 He added: "The ultimate irony was the decision on Monday afternoon to close all schools on Tuesday may well have been made to counter criticism that the initial call was late and didn't give certainty.
"Would this decision have been made if there was an education Minister?
"When we had a Minister at Stormont the decision to close schools was left to individual schools whether to close or not. Yesterday, in most parts of Northern Ireland we have schools sitting empty which are absolutely safe and probably heated.
"Thanks must be given to the emergency services who have cleared most roads which allow school buses to operate normally. Thanks also to NIE whose staff worked tirelessly to restore power to their customers.
"It is estimated that this faux pas has cost us over £70 million pounds. What a waste!"
Meanwhile, Armagh City, Banbridge and Craigavon Borough Council confirmed this afternoon that its services are returning to normal following Monday's amber weather warning, which caused disruption to its regular services.
Lord Mayor of Armagh City, Banbridge and Craigavon, Alderman Gareth Wilson has praised council staff and all agencies involved in the preparation and response to Storm Ophelia.
"I would like to pay tribute to all those who worked so hard to ensure the public's safety and well-being throughout the very hazardous conditions.
"It is without a doubt that the fast and joined up approach from all concerned played a huge role in ensuring risk to life and property was minimised.
"I would also like to thank the public for following the advice issued to them to keep safe. And while the storm has passed I would still urge everyone to remain cautious when out and about and to stay safe throughout the ongoing recovery process," concluded councillor Wilson.
Sign Up To Our Newsletter