New start-up businesses in Armagh could win a share of over £5 million if a bid for European funding is successful.
Armagh City, Banbridge and Craigavon Borough Council has joined with a number of other local councils to make a formal application for £5.2 million.
The collaboration with other councils across the region is for significant resources from the European Regional Development Fund to assist in the delivery of its anticipated Regional Start Initiative.
The Regional Start Initiative, which is widely expected to be rolled out later this year, will be a very significant aspect of the new council's economic development responsibilities, said Sinn Féin Councillor Garath Keating.
"The Regional Start Initiative programme will be a crucial vehicle through which local authorities will be able to assist, nurture and help develop small business enterprises," said the councillor.
"Empowering and facilitating local people to turn their good ideas into business ventures and supporting small local firms to create sustainable employment opportunities in this area is a key economic priority that I have been pushing.
"Given the unfortunate slow down in public employment opportunities across the board as a result of public spending curtailments, it is of particular importance for this area to be able to effectively nurture and sustain new business initiatives for the future.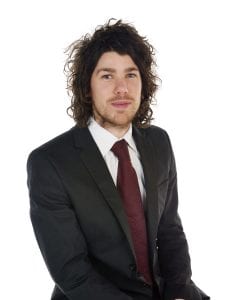 "The current bid for European Regional Development Funds, it is hoped, will secure an investment of over £5.2 million towards the operation of the RSI scheme across the region over a three year period.
"This would greatly assist the potential reach and effectiveness of the strategy and would certainly assist in our ambitions to help build a sustainable balanced economy based on the importance of indigenous creativity and enterprise.
"If things go according to plan it is hoped to have the funding secured by the end of this year."
Read more news:
Police respond to reports of shots fired in county Armagh
Young couple caught up in floods hell after moving home from Australia
Police restrain man in hospital after he causes thousands worth of damage
CCTV appeals: Police investigating thefts across county Armagh
Three injured as two lorries crash in county Armagh
Sign Up To Our Newsletter