This past year has been an immense journey for me, it has been an honour and a privilege to represent not only Ireland Pageants but also Ireland as a whole as Ms Ireland 2017.
Over the past year I've met people across Ireland, the UK and internationally and help advance and promote my main platform, mental health and disability.
For example, I participated in a charity fundraising calendar and video for the international organisation Live Out Loud which saves lives through suicide prevention and anti-bullying campaigns, I was approached by Samantha Sewell, Miss MRI Canada.
It began with last year's toy drive for Temple Street Hospital, which was a huge success and which I've been undergoing this year, hopefully it will be even bigger than the previous year.
I recently went round and used donations to buy toys during some of the sales in the toy stores to ensure I was getting great value for the donations and posted the shop on my Facebook title page to ensure transparency of the work I'm doing.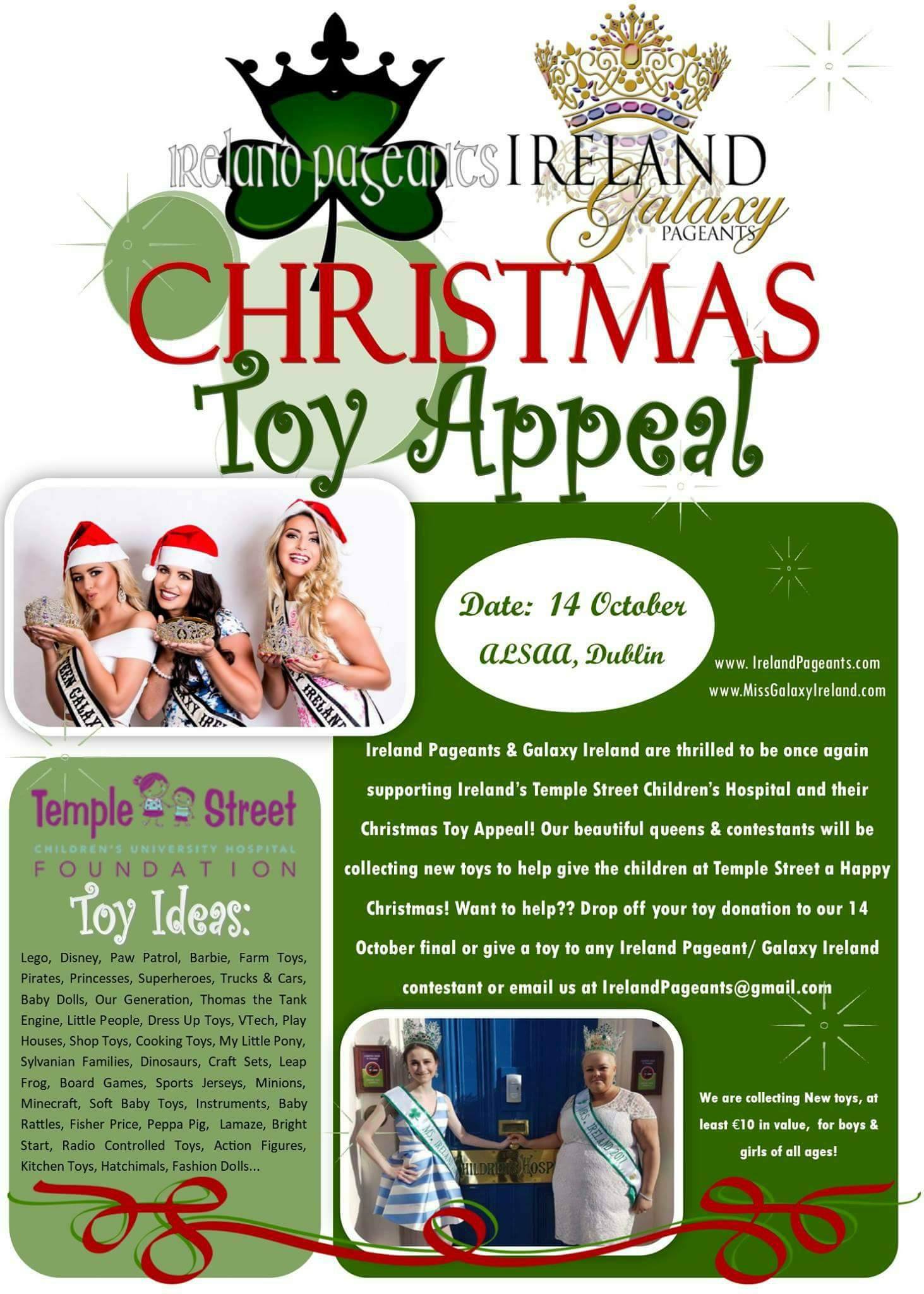 The toy drive ends this week, but I am still collecting and I'm heading to Dublin as my reign is coming to an end and I will be crowning the new Ms Ireland on Saturday, however I won't be pageant free for long as on Sunday I'm competing in a different pageant system as Ms Ulster for Galaxy Ireland.
My friend Samantha Nicholl Ms Tallaght has been making rag dolls of people on demand for the toy drive and donating the money raised to buy toys, the work has taken many forms but it has been a very busy and productive period.
I've used my Title to challenge perceptions of what it means to be involved in pageants and to hold a title.
I identify as a feminist and have used my platform for political purposes, such as all Ireland campaigns like repeal the 8th and a woman's (or pregnant person – trans men can be pregnant too) right to choose, as well as attending public meetings and promoting awareness of the impending cuts to our Health Services.
I've been working with Mind our Minds a UK based Organisation for Mental Health Patients Advocacy to lay down a foundation in N.Ireland and I've also campaigned for awareness of the crisis faced by LGBT people in Chechnya, a symbol representing this has been a main part of my sash for this year.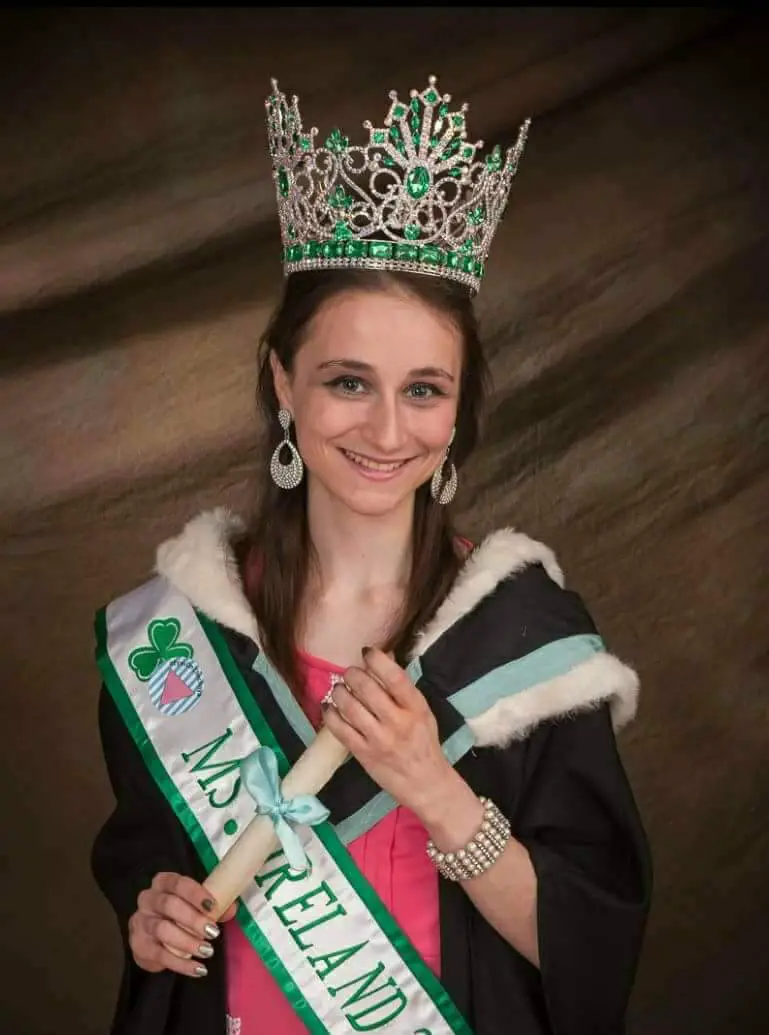 Overall, I like to think my platform has been inclusive and dealt with issues affecting people from a variety of backgrounds and been representative of the island I'm representing, I believe in diversity and love of my fellow human regardless of race, age, gender, sexuality, caste, religion etc that's not politics, that's pure common sense to me.
However we live in a time where such views are political and if that's the case then I'm proud my platform is political.
I've also challenged perceptions because I am unfortunately a regular in hospital and I'm jokingly called a professional patient.
So I post both on my personal and my title page about hospital experiences and I am using my background as a regular hospital attendee to inform and provide another voice outside the normal parameters of those who do a Masters in Public Health.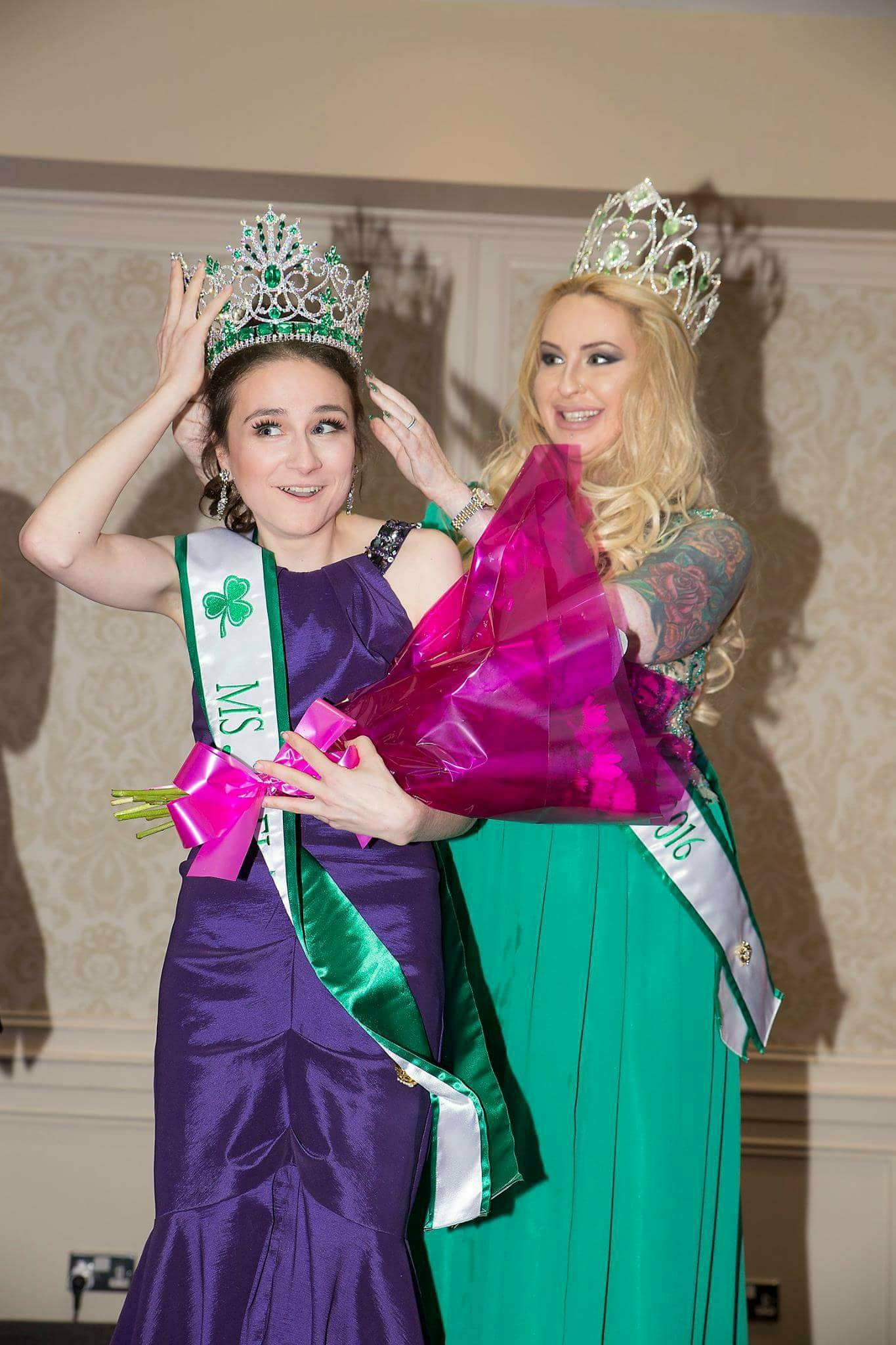 During this year I also completed my undergraduate degree in Social Anthropology and got a First, I did spend a lot of that degree in and out of hospital, completing my dissertation while an in patient and finding out I'd graduated successfully while in Daisy Hill Hospital.
My work in disability and/or chronic illness has revolved around Chronically Fabulous an organisation I co-founded with my friend Debbie Deboo, with my title I've been able to showcase the work we do to a wider audience than ever before.
I've also spoken about my own issues with mental ill health on the radio and television, doing a piece on Borderline Personality Disorder for BBC Newsline and discussing eating disorders on Good Morning Ulster and Evening Extra on BBC Radio Ulster.
Newsletter
Sign up for our weekly newsletter here.