A heart-warming home-grown film produced by former Armagh woman Joan Burney-Keatings (pictured top left) – chief executive of Cinemagic NI – is to get its premiere this week.
And as 'Grace And Goliath' prepares to open, Joan says she is "thrilled" with the buzz it has created!
With a PG certificate, it is being described as "a family feel-good movie that will make you proud to come from Northern Ireland!"
The story centres around Hollywood big shot Josh Jenkins, who sweeps into Belfast to make a movie, but before long his world crashes and he loses everything. Lily, the hotel cleaner, invites him to stay with her crazy family and gradually the people of this 'strange' city touch his heart, forever.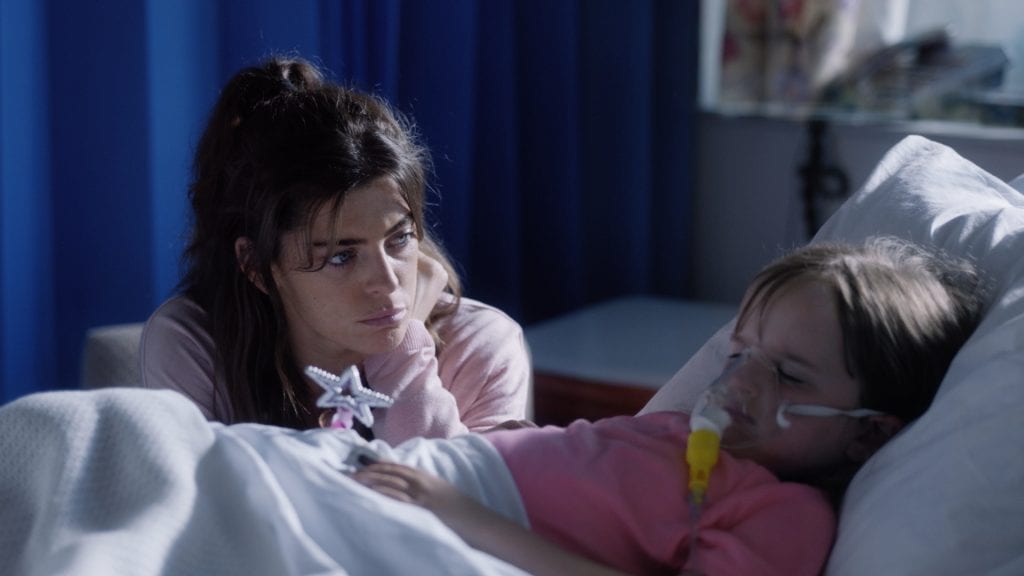 Canadian actor Emy Aneke (Supergirl) plays the role of the Californian A-list star, Josh, who is stranded and penniless in Belfast after a movie goes wrong. His giant ego is challenged by a host of characters, including a little girl called Grace (played by Joan's daughter, Savanna Burney-Keatings); her father Marcus (Ciarán McMenamin), mother Mel (Aoibhinn McGinnity) and grandmother Lily (Olivia Nash MBE).
It's a powerful story of how one man's Goliath ego is brought down by one single blow…of Grace!
With a superb home grown cast and cameos from Ciarán Hinds, Suranne Jones, Sally Lindsay and Bronagh Waugh, Grace and Goliath is set to be the family film of the year!
Cameo appearances include Carl Frampton, Patrick Kielty, Darren Clarke, Roma Downey, Tommy Bowe, Pamela Ballantine, Pete Snodden, Rebecca McKinney, Marc Mallett, Laura Whitmore and Linzi Lima.
Hundreds of extras from across Northern Ireland were also involved in the making of the film.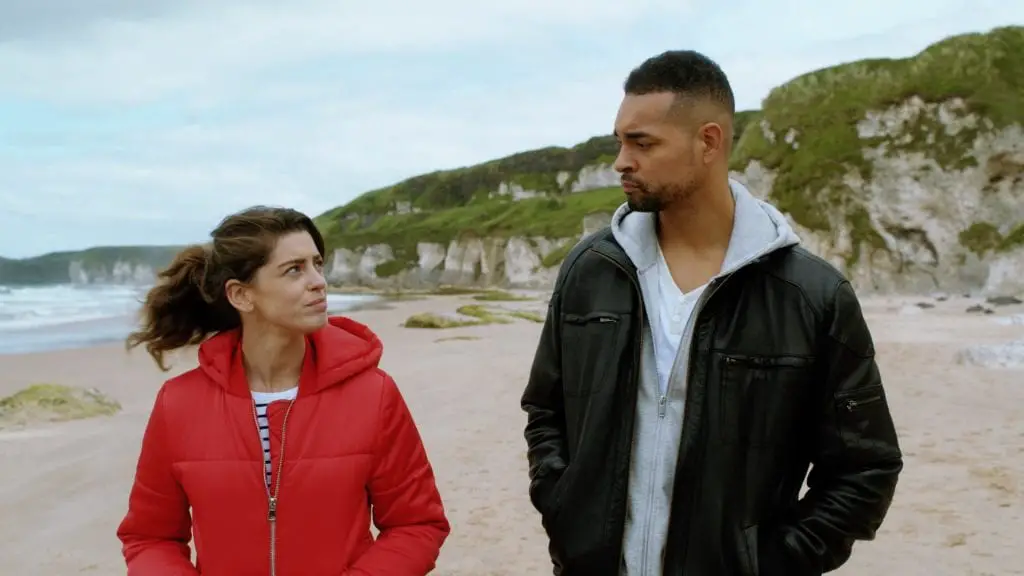 The film's main locations were around Belfast – including The Europa Hotel, Windsor Park and Victoria Square – and the north coast, including the Golf Links Hotel and Holiday Homes, Barry's Amusements and The Harbour Bar, Portrush!
The critics are already raving about it!
Adrian Fulle, Executive Producer, Variety, the weekly American entertainment trade magazine and website, described it as "one of those gems I never expected to find during my lifelong search for great stories".
He added: "As a filmgoer and storyteller, I love everything about this movie; it's writing is top notch, the performances were outstanding, and it has such a strong heart that it's impossible to not love it. As a dad, it gave my daughter and I a very memorable experience we could bond over, and that was probably the most important thing for me."
TV host Ross King MBE, said: "Loved this movie – laughter, tears it has it all. A movie with a real heart!"
Joan Burney Keatings MBE is the producer and executive producer of the movie and chief executive of Cinemagic, the award-winning Belfast-based film and television charity for young people.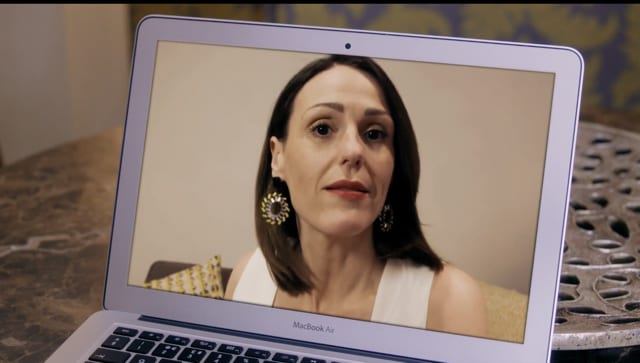 She said: "We are thrilled with the excitement and positive feedback, both locally and internationally, for our latest feature film Grace and Goliath. Private screenings earlier this year for industry representatives in Los Angeles and New York generated significant interest from distributors and international recognition for Cinemagic.
"The film showcases the beauty of Northern Ireland, its stunning landscape and also the genuine warmth, humour and spirit of the Northern Ireland people. We are unique in so many ways and this feature film captures and conveys our positivity."
She added: "Grace and Goliath also offered young film trainees from Northern Ireland, Republic of Ireland and Los Angeles to take part in a unique Cinemagic training model. This pioneering model, which offers trainees invaluable practical, hands-on experience of working on a film, was initially designed for Cinemagic's first feature film A Christmas Star in 2014.
"Due to its huge success it has been further developed and now incorporates a fantastic international element working with young trainees from Los Angeles."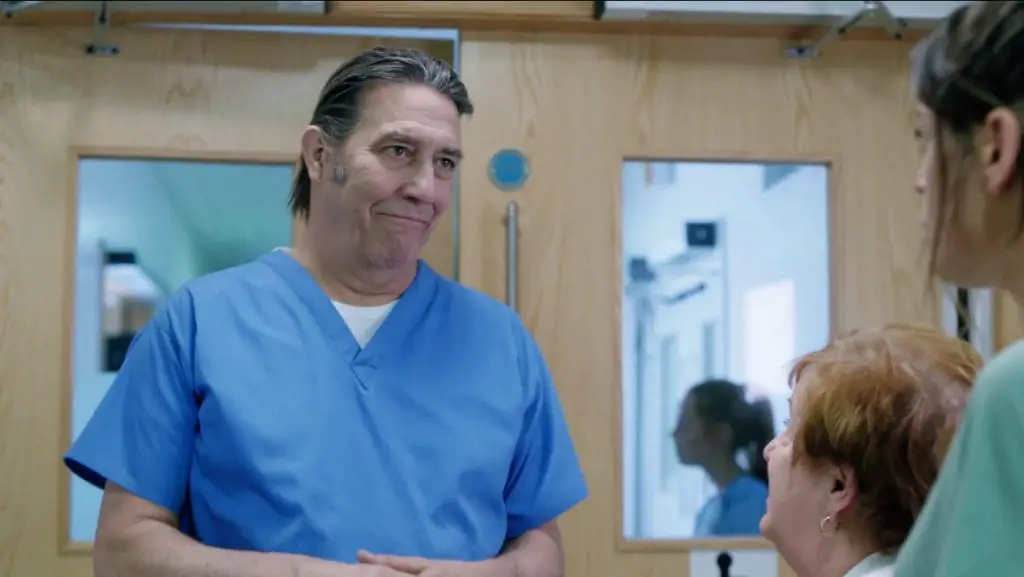 Director Tony Mitchell, who has lived in Northern Ireland for the past 10 years, explained why he wanted to get involved.
"In addition to the film's redemptive storyline I felt the time was right to show a modern, progressive Belfast and breakaway from its historical 'troubled' past," he said. "As a 'blow-in' I see it differently and wanted to use that to focus on its beauty and less on its division.
 Secondly, here was a film from Northern Ireland with a mixed-race lead actor and several very strong female roles – it was our turn to embrace change.
"Lastly, and most importantly the ethos of Cinemagic is to train young people. In addition to our small highly skilled indie crew we had 48 young trainees shadowing our every move; a challenging prospect that turned out to be an amazing experience for everyone involved. I couldn't imagine doing another film without them."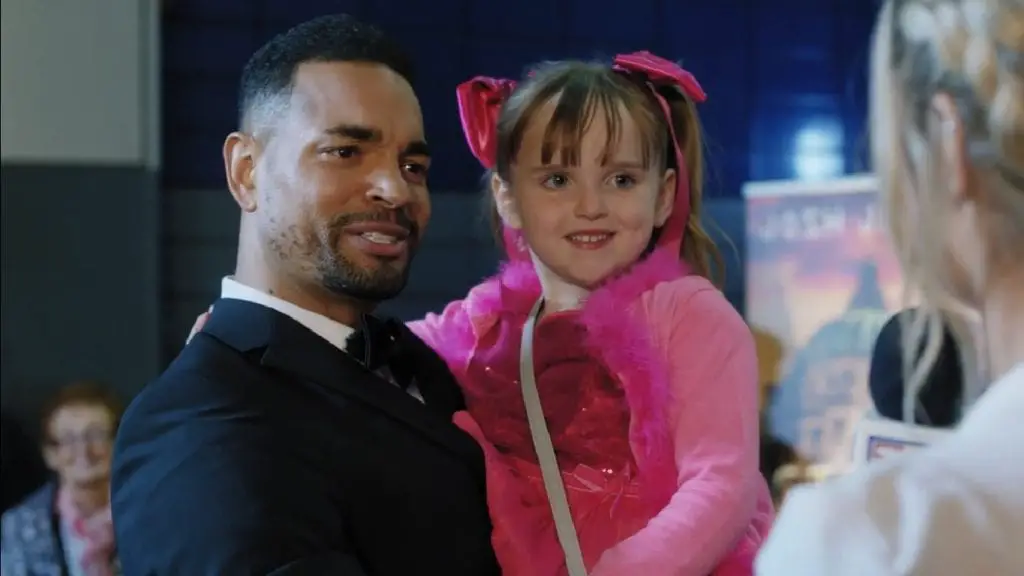 A behind the scenes documentary linked to Grace And Goliath, entitled Trainee Filmmakers and directed by a previous Cinemagic participant, Sammy Nutt, won a platinum award at the World Documentary Awards in Bali earlier this year.
The documentary also featured Cinemagic patrons Liam Neeson, Saoirse Ronan and Paula Malcolmson, to name but a few.
UK sales company Starline Entertainment recently picked up the rights to Grace and Goliath and will distribute the film internationally.
The movie will get its red carpet world premiere this Tuesday, October 2, at Odyseey Cimemas in Belfast.
It will open in cinemas from Friday, October 5, including Omniplex Banbridge; Omniplex Craigavon; Omniplex Dundonald; Omniplex Lisburn; Omniplex Omagh; IMC Ballymena; IMC Enniskillen; IMC Omagh; IMC Banbridge; IMC Newtownards; Movie House City Side; Movie House Dublin Road; Movie House Glengormley; Movie House Coleraine and Odyssey Belfast.
Watch the trailer here:
Sign Up To Our Newsletter