It looks like 'The Frankenstein Chronicles' – much of which was filmed in Armagh in the spring – is set for global release!
The reimagining of Mary Shelley's Gothic horror novel – starring Hollywood star Sean Bean – was filmed on location largely in the city; Vicars Hill, the Armagh Courthouse, Armagh Gaol and Gosford Forest Park were among the ideal backdrops for the six-part series.
Who can forget Russell Street, as the picture shows, being transferred back in time to reflect the period crime drama's needs.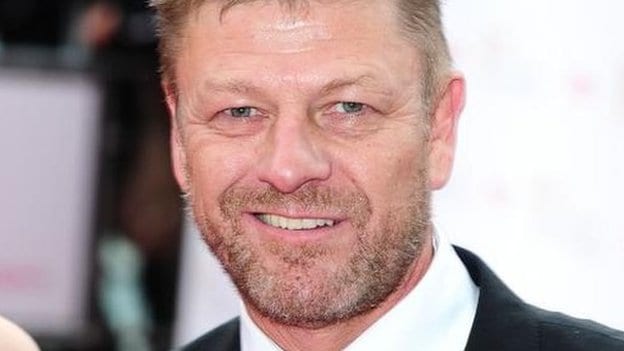 Our beautiful buildings will now be seen around the world, as it has just been acquired by the French pay TV Canal+ from Endemol Shine International.
Shooting started in Belfast in January before moving on to Armagh.
The series – consisting of six one hour episodes – was produced by Rainmark Films with Northern Ireland Screen providing funding.
The ITV commissioned series is now in post-production, it has been confirmed.
Today it has been confirmed Canal+ have signed on.
And it looks like it is going to grab some huge global attention.
Endemol Shine International's Chief Executive Cathy Payne is excited about the project.
She told Variety, the USA's best-selling weekly entertainment trade magazine: "The Frankenstein Chronicles is a highly anticipated series and we are thrilled that Canal+ has come onboard as our broadcast partners in France.
"With a stellar cast and outstanding creatives we are sure that the series is going to be a big hit with audiences around the world."
Set in Regency London in 1827, The Frankenstein Chronicles has been created by Emmy nominated director and writer Benjamin Ross (The Young Poisoner's Handbook, Torte Bluma – both as director) and writer Barry Langford (Torte Bluma).
In the drama's opening sequences, the Home Secretary Sir Robert Peel, following a successful operation by Thames River Police to apprehend a gang of opium smugglers, recruits Marlott.
As he stands on the water's edge contemplating the arrest of the smugglers, Marlott makes a shocking discovery. The body of a dead child is washed up on the shore and on further examination of the corpse he is horrified to discover it's not actually a child but rather a crude assembly of body parts arranged in a grotesque parody of a human form.
The mutilated child-like body leaves an indelible impression on Marlott and he finds himself unable to shake off the memory of what has happened that fateful night.
With a formidable reputation as an investigator, he is known as a man who "doesn't know the meaning of fear," so it comes as no surprise when coldly efficient Peel, summons him insisting the "details of your investigation must remain confidential".
And after what he's witnessed, Marlott accepts the challenge to track the perpetrator of this heinous crime.
We follow him as he pursues the crazed killer behind the mutilated body. As he investigates, Marlott discovers that what he's dealing with is more horrific than he could possibly have imagined.
ITV's Director of Drama, Steve November, and Controller of Drama Victoria Fea, commissioned the series for ITV Encore.
It is expected to be shown here in the autumn.
Read more news:
Heartfelt letter from daughter to her mum found outside Armagh
Brave Séanín is University of Ulster's Undergraduate of the Year!
'Equal marriage' motion to go before new Newry Council
Man threatens female shop assistant with knife in county Armagh robbery
Sign Up To Our Newsletter