The Market Place Theatre in Armagh will be a hub of activity with a programme of exciting performances and talks which aim to inspire, inform and entertain.
High profile comedian Jason Byrne kicks off the celebrations on Friday, March 9 at 8pm with his new show 'The Man with Three Brains'.
Jason has three brains which kick into action when he hits the stage. His left brain scans the audience and room, looking for improv moments. His right brain collates stand-up material and stunts, poised to dish out the funnies at speed. His centre brain is Jason's coach, pushing him to the limit.
This show will peel back the madness inside Jason Byrne's head to reveal all three brains working individually.
The fastest thinking comic around will not only trip himself up, but probably audiences too.
Drama forms a major part of this year's events programme with productions by Kabosh Productions, The Bardic Theatre, Terra Nova Productions and children's theatre company Cahoots NI.
'Lives in Translation' on Friday, March 9 is written by Rosemary Jenkinson and is based on interviews with female Somali asylum seekers and support workers.
The play celebrates the human survival instinct through the story of one woman, Asha, who in fleeing conflict becomes trapped in a different struggle.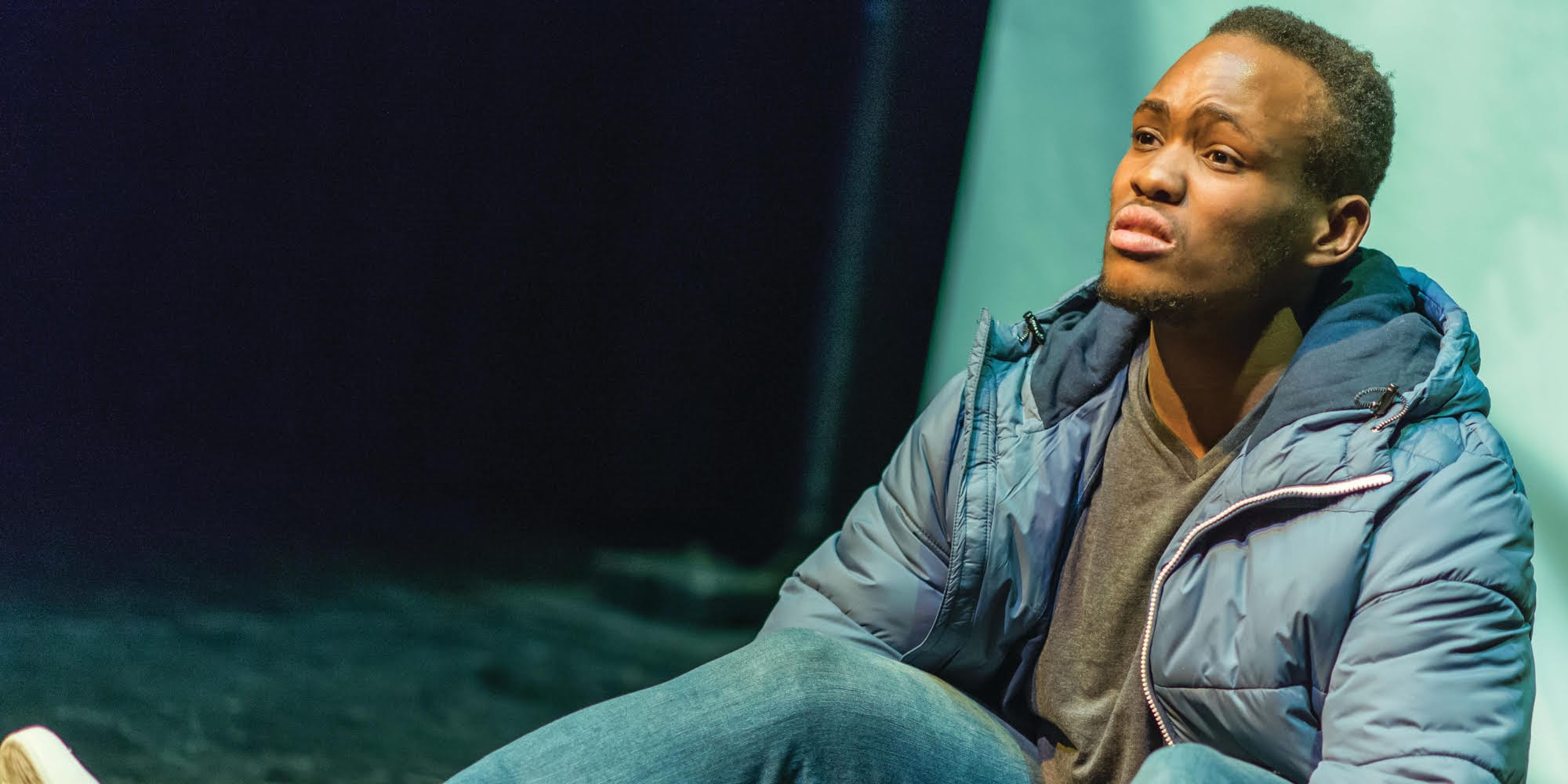 She is trapped within the suffocating bureaucracy of the asylum industry. Directed by Paula McFetridge and featuring Tony Flynn, Julie Maxwell and Raquel McKee, the performance spans a ten-year journey from Mogadishu to London, Dublin to Belfast as one woman fights for a life free from constant fear in search of a place to make home.
The renowned Bardic Theatre presents 'Rat in the Skull' on Saturday, March 10. Set in the midst of continuing IRA violence, the play centres on an interview between an RUC inspector and a young Catholic man in London detained under the Prevention of Terrorism Act.
Told from the point of view of an Ulster Protestant, it casts a new perspective on the struggle. Their sectarian differences fall away when confronted with 'casual loathing' of their English counterparts.
Terra Nova Productions presents 'Me, You, Us, Them' on Thursday, March 15.
Terra Nova is celebrating the close of its 10th birthday year with a new play that uses comedy, emotion, love and outrage to look at race in Northern Ireland.
In true Terra Nova style, the production aims to be moving, funny, engaging and thought-provoking. Two actors, one black and one white, exuberantly multi-role their way through a cast of thousands.
'Me, You, Us Them' will draw audiences into a montage of different points of view, shifting from monologues to duologues to a dramatic peak as you witness core characters fighting to forge relationships in a Northern Ireland that is changing all around them.
Cahoots NI returns to The Market Place Theatre with the delightful production 'Penquins' on Sunday, March 18.
Being different brings the most wonderful of surprises. Roy and Silo are two male Chinstrap penguins.
Just like the other penguin pairs at Central Park Zoo, they walk, play, swim and dance together. When the duo decides to try and hatch a rock in place of an egg, they find themselves on an adventure that could mean raising a chick for real!
'Penguins' is a unique and engaging show for children about friendship, fun, identity and the ever-changing meaning of family.
This delightful new theatre and dance production is inspired by a true story reported in the New York Times that touched hearts world-wide.
Music is celebrated as part of this year's celebrations at The Market Place Theatre, kicking off on Sunday, March 11 with the Armagh Pipers Club Annual Concert at 3pm.
Marking the start of the 52nd year of the Armagh Pipers Club, the annual concert this year will feature groups and soloists, both vocalists and instrumentalists representing upwards of 300 performers of all ages from 4 years old
up to over 70 years old.
The array of instruments that will be played include harps, uillean pipes, flutes, whistles, concertinas, accordions, banjos, mandolins, fiddles, piano and guitars.
Percussionist Mark Wilson leads the drumming extravaganza 'Rhythms for the Saint' on Friday, March 16.
Drums from Asia, the Middle-East, Africa, Latin and North America, Europe and our own island's traditional percussive sounds will feature together in a show which celebrates the diverse rhythms of life.
Alongside renowned flute and whistle player Armagh musician Brian Finnegan, six-time world snare drumming champion and renowned Lambeg drummer Mark Wilson recently played on the soundtrack 'Night Ride to Armagh' for the new Visit Armagh destination video which tells the story of Armagh from the eyes of a visitor.
West End star Peter Corry performs in 'The Call Of The Celts' on Sunday, March 18.
This is an evening of some of the finest music from Ireland and Scotland.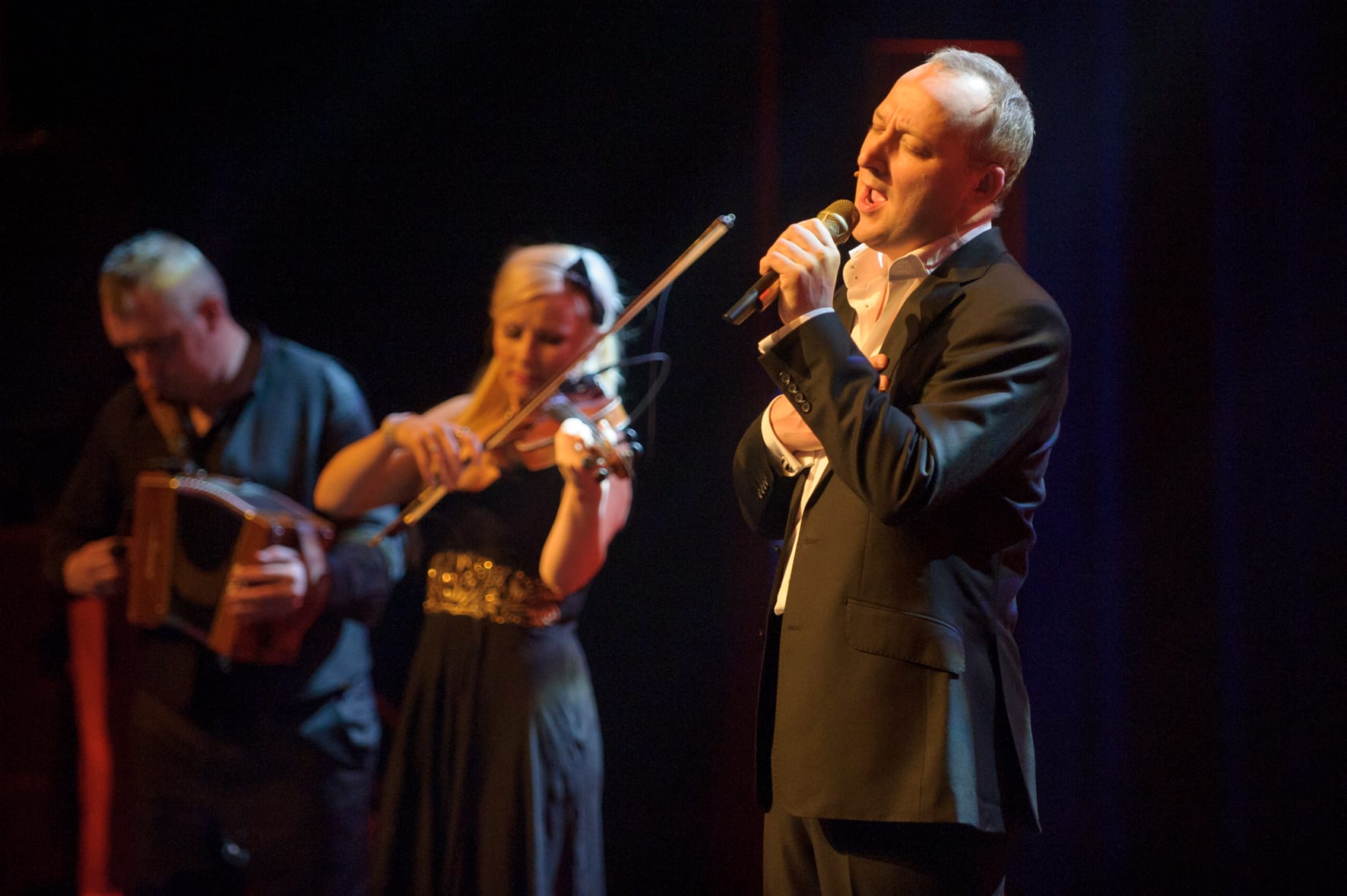 The new show will take audiences on a musical journey through some of the all-time favourite Celtic classics performed by one of the great voices to come out of Ireland.
Along with his band and dancers this will be an emotional, fun packed energetic rollercoaster of a show including classics such as 'Will ye Go Lassie Go', 'The Puca Beast', 'Caledonia', 'Song for Ireland', 'Carrickfergus' and Declan O'Rourkes beautiful ballad 'Galileo'.
For a full line up of events see www.visitarmagh.com/marketplacetheatre
Sign Up To Our Newsletter