A new branch of Comhaltas has set-up in Armagh City – CCÉ Mhacha and they're holding a registration event tonight (Wednesday).
Comhaltas Ceoltóirí Éireann (CCÉ) is the largest group involved in the preservation and promotion of Irish traditional music.
It's a non-profit cultural movement with hundreds of local branches around the world.
There are over 60 Comhaltas branches in Ulster led by over 8,500 volunteers.
This is a new branch of Comhaltas starting in Armagh City – CCÉ Mhacha. A new committee has been set up by local Armagh music lovers, in the hope to bring the opportunity of learning an instrument, along with some fantastic traditional music, to the people of Armagh city.
For anyone who is interested in learning an instrument we are having a registration night on Wednesday, September 14th, 5:30-7pm, in Cultúrlann Aonach Mhacha.
There will be music and light refreshments on the night. All ages welcome.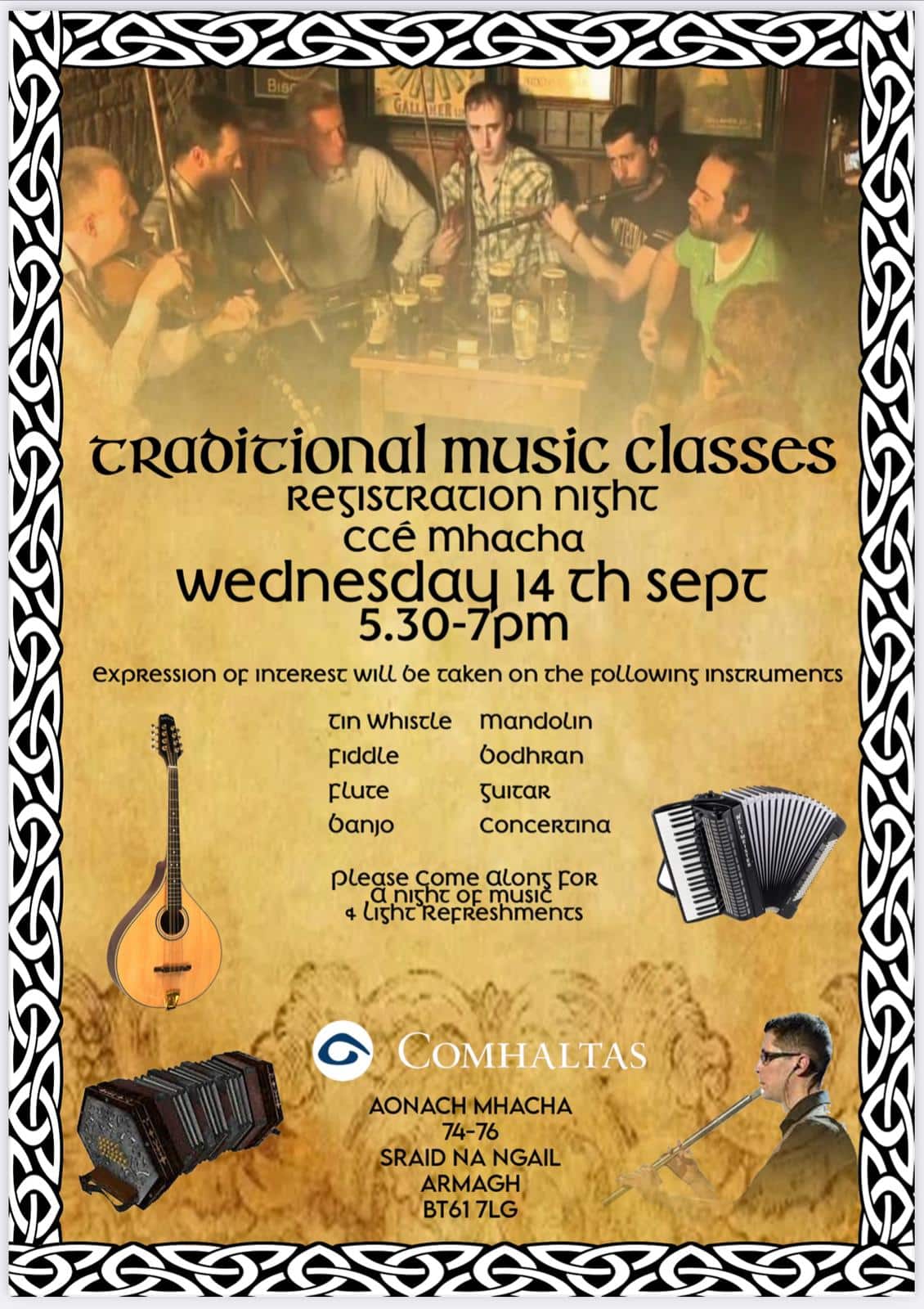 Sign Up To Our Newsletter