CAIRDE Teo is proud to have been a part of 'Trees on the Land – One Million Trees in a Day' since its inception in 2011.
Our Club Óige will again take part in this annual planting day, involving farms, communities, schools and colleges across Ireland.  Each season, the scheme aims to improve and innovate and to continue to support a wide variety of planting projects across the 32 counties.
CAIRDE Teo's young volunteers will plant over 250 native broadleaves and hedgerows as well as heritage apple trees in a variety of locations across Ard Mhacha including at the newly unveiled Arthur Ó Néill memorial carn at Maigh an Dúin and at the Séamus Mór Mac Murchaidh memorial stone i gCathair Ard Mhacha on Lá Fhéile Pádraig to mark the 271st anniversary of the famous highwayman's trial and death by hanging in Armagh City.
Aon Mhiliún Crann i Lá Amháin – One Million Trees in a Day. Dé Chéadaoin 17ú Márta (Free Outdoor Event)
Tuilleadh eolais: eolas@cairdeteo.com
Seoladh an Churraigh – Gabhla Currach Launch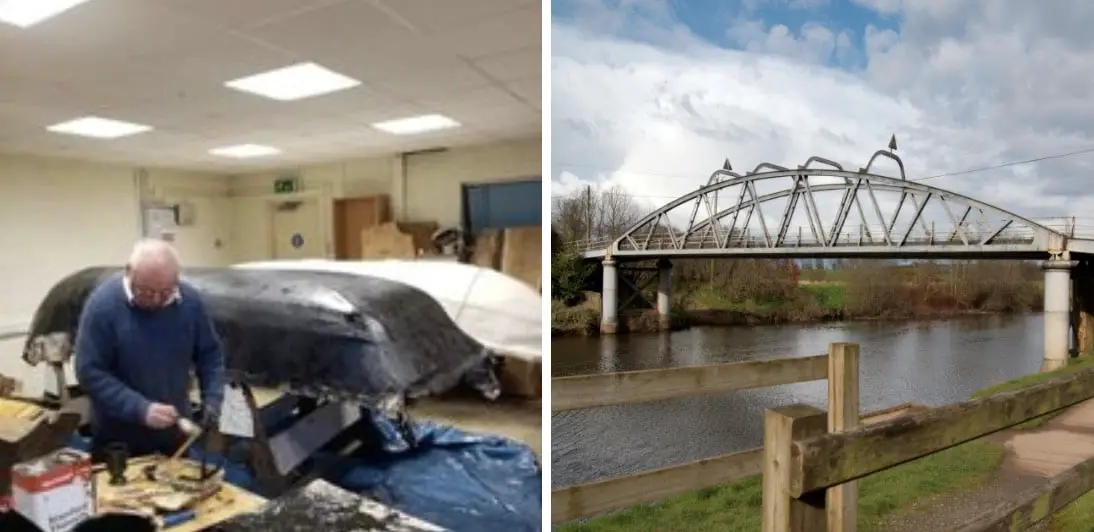 Dé Chéadaoin 17ú Márta (Free Outdoor Event)
A number of local Irish language enthusiasts from Armagh-based community group CAIRDE Teo joined forces recently to build a traditional Irish currach boat, in conjunction with the Lough Neagh Boating Heritage Association located in Maghery.
The group visited the Maghery Men's Shed group over a period of three months to build the currach from scratch, using traditional methods and raw materials. The wooden structure, based on the old Gabhla Island style currach, will be launched on St Patrick's Day in Charlemont on the Abhainn Mhór and will be rowed to Ard Garraí (The Argory).
CAIRDE Teo will link up with other groups later on in the year and hope to race their currach at a number of events across Ireland when travel restrictions are eased.
Ultimately, the CAIRDE Currach will be rowed from the pier at Machaire Gathlán across to Oileán Ghabhla in Gaoth Dobhair at a date to be confirmed.
For more information on other events CLICK HERE
Sign Up To Our Newsletter