A short film written by Armagh crime writer Stuart Neville has been nominated for a host of gongs at an industry leading ceremony.
The Underground Cinema Awards are due to take place in the Royal Marine Hotel in Dun Laoghaire on Saturday, November 7.
And 'The Good Word – written by Stuart for Belfast-based independent film-makers KGB Screen – has been nominated in nine of the 17 categories.
Described as the premier awards ceremony for the independent film industry, Stuart (pictured) is in the running in the 'Best Screenplay' category.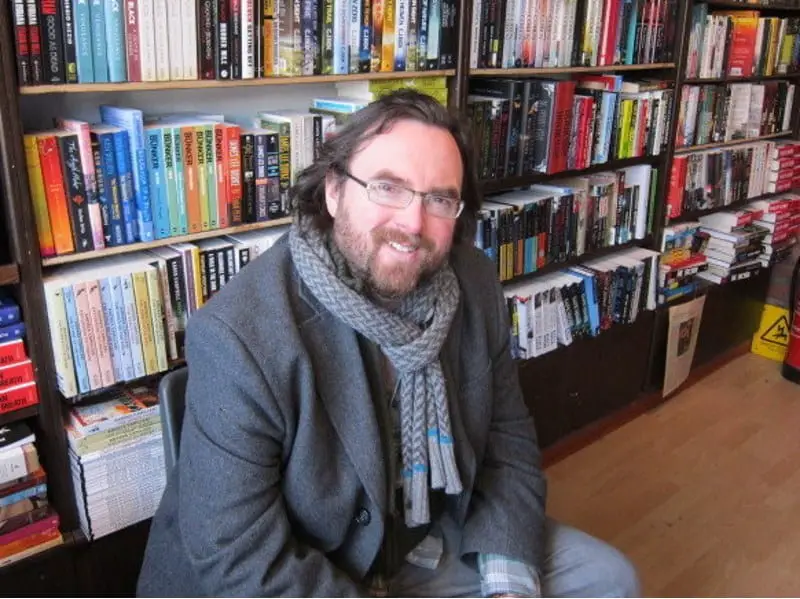 The Good Word is set during the 1950s and centres around a travelling preacher, a devout farming couple – and a dark secret!
It has already enjoyed critically acclaimed screenings in Chicago and Rome, and got its home debut outing at the Belfast Film Festival in April.
It stars Conleth Hill (Game of Thrones) and Úna Kavanagh (Garage) – both nominated for Best Supporting Actor and Best Actress respectively.
It is also up for Best Film, produced by Paul Kennedy; Best Director – Stuart Graham; Best Actor – Paul Kennedy; Best Production Design – Ciara O'Donovan; Best Costume Design – Maggie Donnelly; and Best Sound Design – Chris Muldoon.
We wish Stuart and all involved with The Good Word the very best of luck on the night!
Read more news:
Man arrested after fatal road traffic collision in Crossmaglen
£75,000 digger stolen from county Armagh plant hire
Emergency motion on refugee crisis to go before Newry Council
£5.5m international fraud leads to arrest in county Armagh
Two arrested in relation to Bessbrook burglary released on bail
Removal of police officers from south Armagh is 'scandalous'
Sign Up To Our Newsletter