Recycling in the ABC Borough has often been a hot topic, with that in mind back in September we conducted a social experiment in conjunction with our Waste and Recycling partners Re-Gen Waste.
We selected three families to take part to find out about their recycling habits and attitudes.
They were asked to document their recycling over a two-week period to show what they did, or didn't recycle, and what they thought wasn't recyclable.
Following this they were meant to attend at the Re-Gen plant for a tour to see how recycling works but due to Covid restrictions this was done virtually.
Armagh I caught up with two of families involved to see if the project had changed any of their attitudes towards recycling.
Nuala Armstrong represented the Craigavon contingent, where she resides with her husband and two boys, aged seven and nine.
She said: "You always try to do your best with recycling, it wasn't until we did the tour that I realised how much more I could be recycling, like different types of plastic.
"We had just got a lot of Ikea furniture and the packaging that it comes in, all that type of stuff I had no idea that could be recycled."
During the lockdown, the council changed rules to add glass to the recyclable materials in the area, which Nuala commented was a "big help".
"We obviously then put a lot less in the household non-recyclable waste bin, I mean I could put that out now once a month because there is next to nothing in it, whilst the green bin is now filled to absolute capacity", said she.
In Nuala's area the green bin is used for recycling, she stated: "I am for them, obviously the thought is that people are not recycling as much as they could, if you don't have space what do you do?"
Nuala commented: "I had lived Hong Kong before, you were really careful putting everything in the right bin, but they were then all put in the same bag and taken to landfill, it was nice to see that is not what happens here".
Speaking about the virtual tour, she said: "It was really informative, I had no idea the number of different types of material they took but you also hear scaremongering about putting things in the wrong bin and that contaminated the whole collection.
"We were shown that yes things can go into the wrong bin, but they have such a good system that they are caught and it isn't contaminated".
Nuala added: "It is also a good news story for Northern Ireland, that we are recycling so much.
"The effort that you are doing in separating all of this out, is for something because you could see where everything is going and the bales at the end of it, which are a raw material for other things.
"You only really hear all the bad stories about all of the plastic, but it really helps to actually see you are doing your bit."
Nuala commented that, although young, her two boys were already quite aware of what items go in what bins and would ask if they were unsure.
"If they are eating outside and there is no bin, they will put rubbish in their pockets, they will ask what goes in what bin and even the school has started a compost bin at lunch, so it is getting reinforced all around".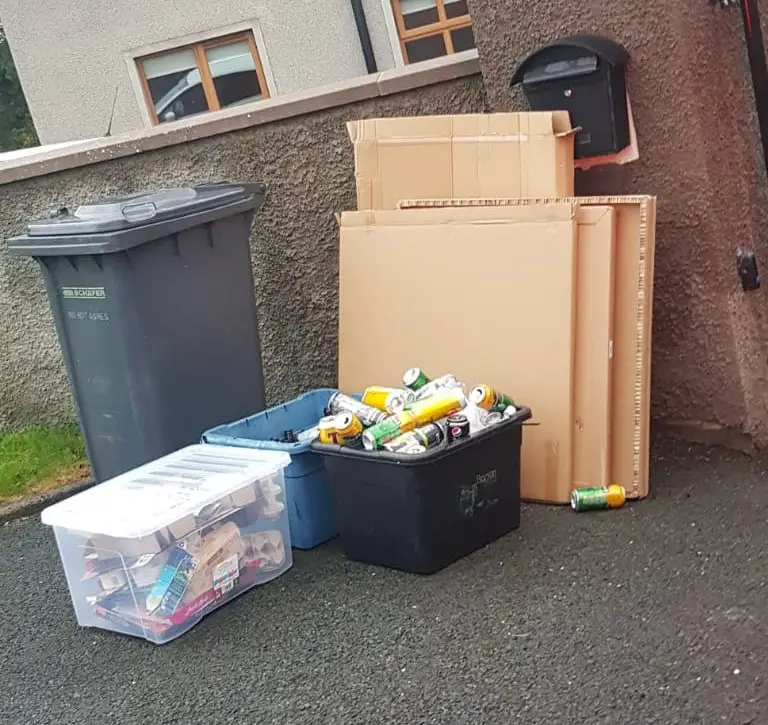 The mother-of-two revealed that they had even stopped asking for McDonald's toys as they knew that the hard plastic was not recyclable.
She stated: "It is mind boggling the amount of stuff that doesn't get recycled, I suppose it is up to everybody to do their bit but also it is that awareness. Just makes you more conscious and more careful".
Meanwhile in Armagh, we caught up with Chloe Clarke who lives there with her partner and two daughters, aged nine and eleven.
She said: "Over the last couple of years, as a family, we have got that wee bit better but there are things which we have learned off the back of this.
"It sounds ridiculous but the likes of mushroom cartons, things that you wouldn't think about, you would throw them in the bin and get on with it, it's important to check if they can be recycled".
Prior to being involved in the social experiment, Chloe said most of the families recycling was cans and jars but through the weeks they have found themselves checking what items are recyclable.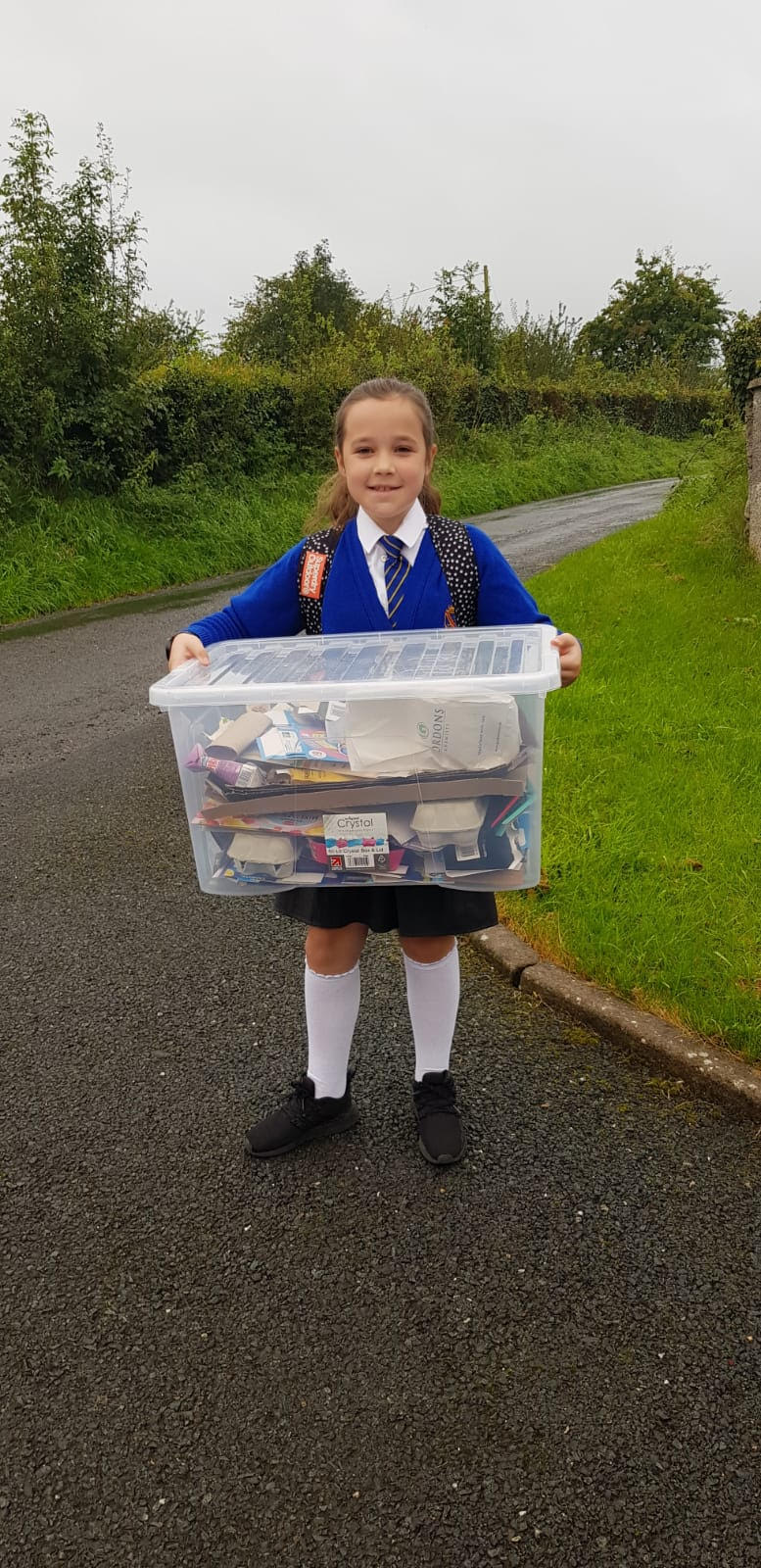 "For me it is about being that bit more diligent to see what is recyclable and then because we have the limited collection of our general waste, we have been a bit more conscious, so it is not overflowing."
Relying on boxes as opposed to large bins, Chloe explained: "I come from England, we had the wheely bins and we would have filled them easily in a week.
"When you have a big wheelie bin, you have more incentive to put more into it, with the smaller boxes once they're full they are full. We actually went and bought more boxes because there was only one when we moved here".
Though unable to attend the virtual tour, Chloe was sent the film and said she was amazed about what she had learnt about Re-Gen and the work they carry out.
She commented: "I wasn't even aware it was there. I mean you put your rubbish in bins, but you never think about where it goes from there or the processes which it then goes through".
Talking about her two daughters, Chloe said: "They are learning all the time, they have us demented as we put everything at the side and me and the husband break it all down in the morning or that evening.
"We don't have the brown bin here yet, but I have a compost bin at the bottom of garden, but it is something I need to look into, so we don't have any unwanted guests".
Sign Up To Our Newsletter