Armagh is known for its stunning cathedrals and its rich history. However, many of the city's tourist attractions are best suited to daylight hours. When it comes to nightlife, many people choose to go further afield to places like Omagh or even Belfast. However, there are plenty of ways to have a great night in Armagh! If you're looking to stay closer to home for your next night out, here are a few options.
Play Casino Games at Elements Recreational Gaming Centre
For many years, Armagh didn't have a casino. That was until Elements Recreational Gaming Centre opened in 2020. Located on English Street in the city centre, this casino includes games like multi-player pokers, video slots, virtual roulette, and Olympic Gold. Lucky Pick events happen weekly and can be a great evening out. What's more, Elements Recreational Gaming Centre offers free membership and complimentary tea, coffee, and refreshments. The centre is open from 10 am (or 1 pm on Sundays) until 11 pm every day.
If you want to continue the fun after closing time or when staying in, you can play live casino games at Paddy's. These games are run and hosted by professional dealers and include live roulette, blackjack, baccarat, coin flip, and even Monopoly. Playing live casino games online is a great way to experience the atmosphere of a real game from the comfort of your own home. 
See a Show at The Market Place Theatre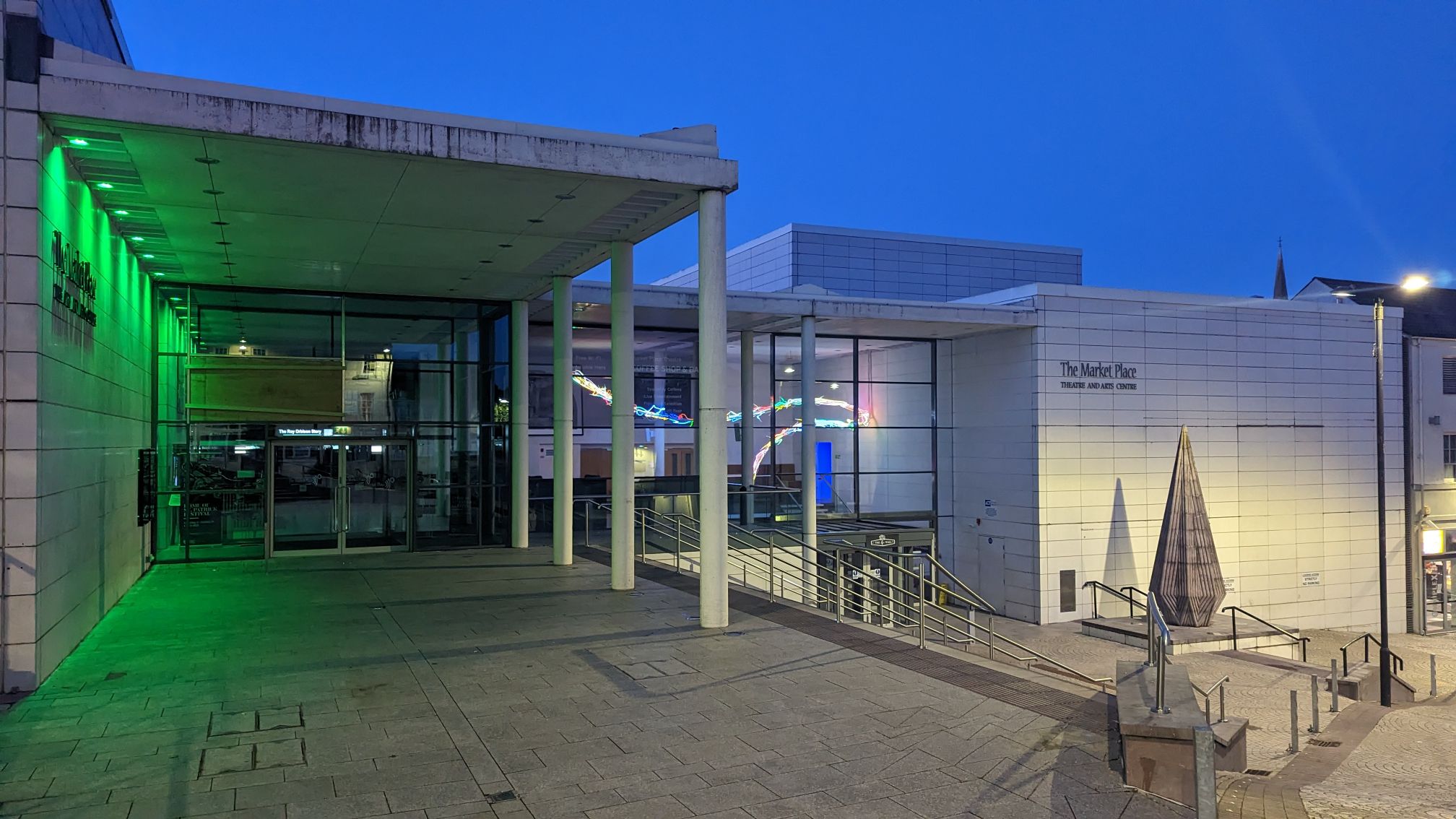 The cathedrals and museums aren't the only historical institutions in Armagh. Despite its modern look, the Market Place Theatre on Market Street dates back to the 19th century. Whatever your tastes in arts and entertainment, there is sure to be something for you at this vibrant cultural hub in the heart of the city. 
The Market Place Theatre is host to an array of events, including theatre, music, dance, and comedy. Its diverse programme caters to all ages and interests. A beloved local institution, the theatre continues to entertain visitors and residents alike with its exceptional productions. World-renowned performers have graced the stage over the years, from Fairport Convention to Jason Byrne to The Searchers. Why not check out the shows at the Market Place Theatre over the coming months?
Enjoy a Late-Night Curry at Shapla
If you want to round off your night with some delicious food, Shapla restaurant on Lower English Street is a great choice. Shapla offers authentic Indian cuisine with a modern, local spice, and is one of the most well-loved eateries in the entire county.
The restaurant boasts a sophisticated ambience and a range of options including vegetarian, vegan, halal, and more. Shapla is open until 11:30 at night, making it a great choice if the evening's activities have given you a hunger. From a traditional Balti korma to the chef's special Shrinagar chicken, there's sure to be something to whet your appetite.
Armagh can be a surprisingly fun night out, with plenty of options for entertainment and refreshments. Whether you're into gaming, arts, music, food, or any combination, you're sure to love it.
Sign Up To Our Newsletter