City of Armagh 42 Galway Corinthians 18
City of Armagh played their third fixture in the Ulster Bank All-Ireland League when they entertained Galway Corinthians at The Palace Grounds on Saturday afternoon.
Having beaten Galwegians the previous week, the Armagh side found themselves in second position in Division 2A section just one point shy of leaders, Malone.
Corinthians' good start to the league thus set the match up as a formidable challenge for the home team.
In perfect sunny conditions, the match started with the visitors going on the offensive and they got an early try when flanker, Isaac O'Conner, broke free from a well-controlled rolling maul to score close to the posts.
With the conversion on target, Armagh found themselves 0-7 behind after only eleven minute's play. The fine conditions appeared to suit both sides as they were seen to favour open, fast rugby.
The home team did get on the scoreboard with a scrum penalty which outhalf Cormac Fox converted. 3-7.
As expected, the first half was a tight affair with the well-drilled visitors, dominant and Armagh were forced to defend for long periods. A yellow card to second row Peter Starrett didn't help the home cause.
The home team did make a decisive break in the 37th minute when winger Andrew Willis broke a tackle and passed to full-back Ryan Purvis who scored at the posts.
The conversion from Fox gave Armagh a slender 10-7 advantage.
This lead was short lived, however, as Corinthians out-half, Jack Feeny kicked two penalties to bring the score to 10-13 and the half-time whistle went with Corinthians narrowly ahead at the break.
Armagh started the second half determined to reduce their hefty penalty count from the first period with the coaches calling for better discipline.
Patience was required from the young Armagh side and another Fox penalty levelled the score at 13-13. The home side were rewarded for their resolve when Willis managed to break the Corinthians' defence and scored a fine try.
Again the conversion was successful from Fox and the young outhalf put the home side further ahead when he landed a penalty to stretch Armagh's lead to 23-13.
With a ten point advantage Armagh applied further pressure and Peter Starrett went over for a try. Fox's conversion was sound and the score opened out to 30-13.
Corinthians still made life difficult for the home team and showed spirit and determination with another unconverted try by O'Conner bringing the scoreline to 30-18.
City of Armagh then got their bonus point try when hooker, Andrew Smyth, made a break to score a fine try at the posts for Fox to convert.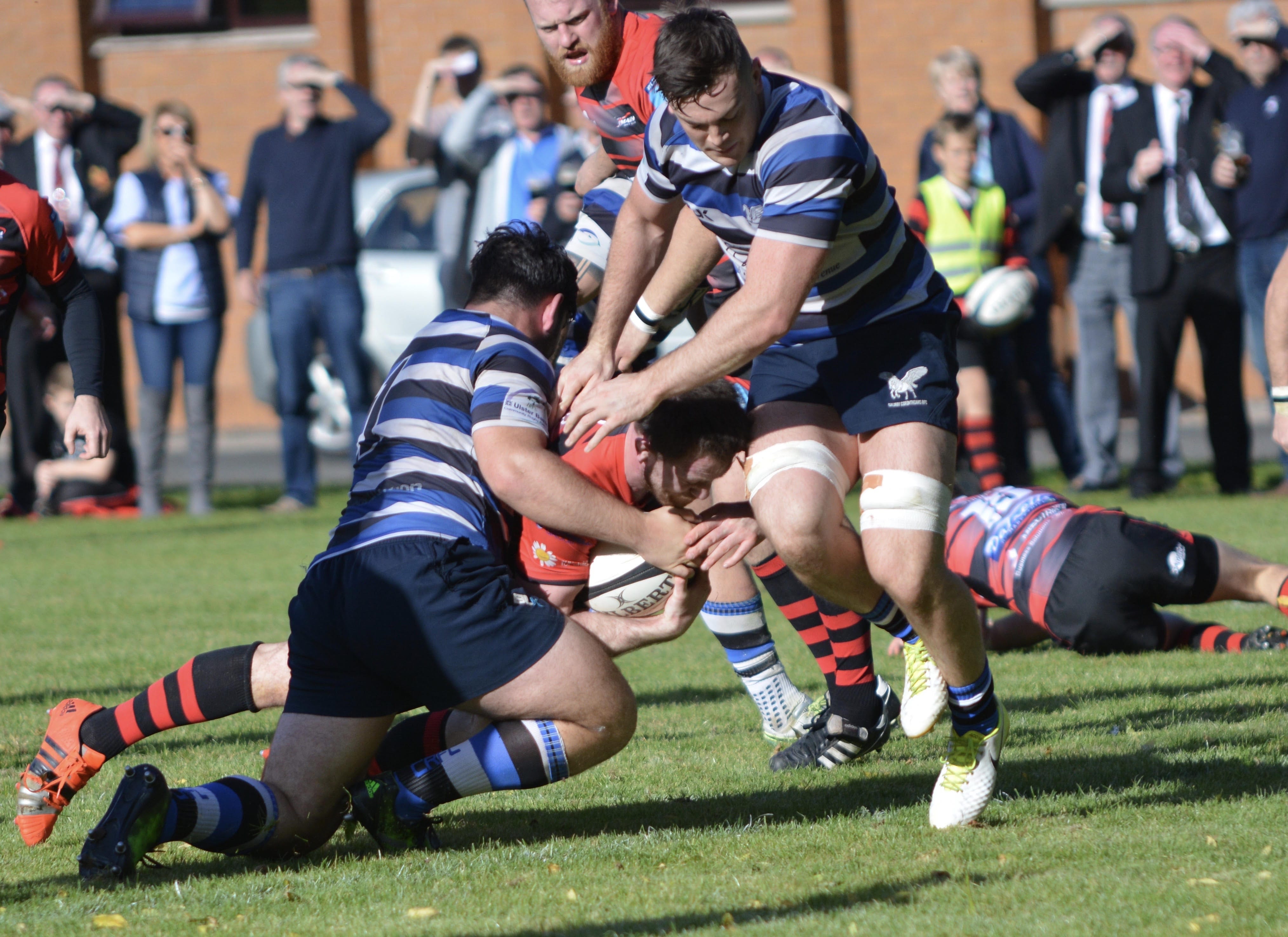 The Corinthians side never gave up and their defensive line held until the dying minutes of the game when Ali Birch broke free and scored Armagh's fifth try. The conversion brought the final score to 42-18.
The Armagh coaching team were pleased with the team's second half performance & named Daryl Morton as man-of-the-match.
Armagh's patience and ability to score five tries was rewarded by clinching top league spot in Division 2A on points difference.
Next Saturday sees City of Armagh travel south to Dublin where they will play Blackrock College.
Courts
A man who assaulted police whilst being arrested for a breach of bail has...

A Loughgall woman who was found to be driving whilst more than four times...

A Lithuanian teenager who handed police a fake driving licence when stopped has been...
EVENTS CALENDAR
-
-
-
1
2
3
4
5
6
7
8
9
10
11
12
13
14
15
16
17
18
19
20
21
22
23
24
25
26
27
28
29
30
Entertainment News
Armagh's four-day Georgian Festival 2018 is one of the biggest yet. Packed full of...

Ever wondered what it's like to sit through a court case, more so, a...