Children from Armagh were among more than 100 budding young rugby players who got the chance to hone their skills alongside Ireland and Ulster Rugby star Rory Best at a Glenisk Kids' Rugby Training Camp.
Glenisk yogurt gave boys and girls – aged 7-12 years – the opportunity to develop their rugby skills under expert tutelage of Ireland's Grand Slam Captain and a team of IRFU qualified rugby coaches from Belfast Met.
As well as being put through their paces with a variety of coaching drills and fun-packed games aimed at teaching them the fundamentals of rugby, kids had the chance to make new friends and, most importantly, have fun.
The camp also provided Glenisk with the opportunity to teach the young players the importance of a healthy, balanced diet, as well as important values such as teamwork, respect, discipline and sportsmanship.
The budding stars of the future also got the chance to get up close and personal with Co Armagh legend Rory Best and question the Irish Captain on all things rugby.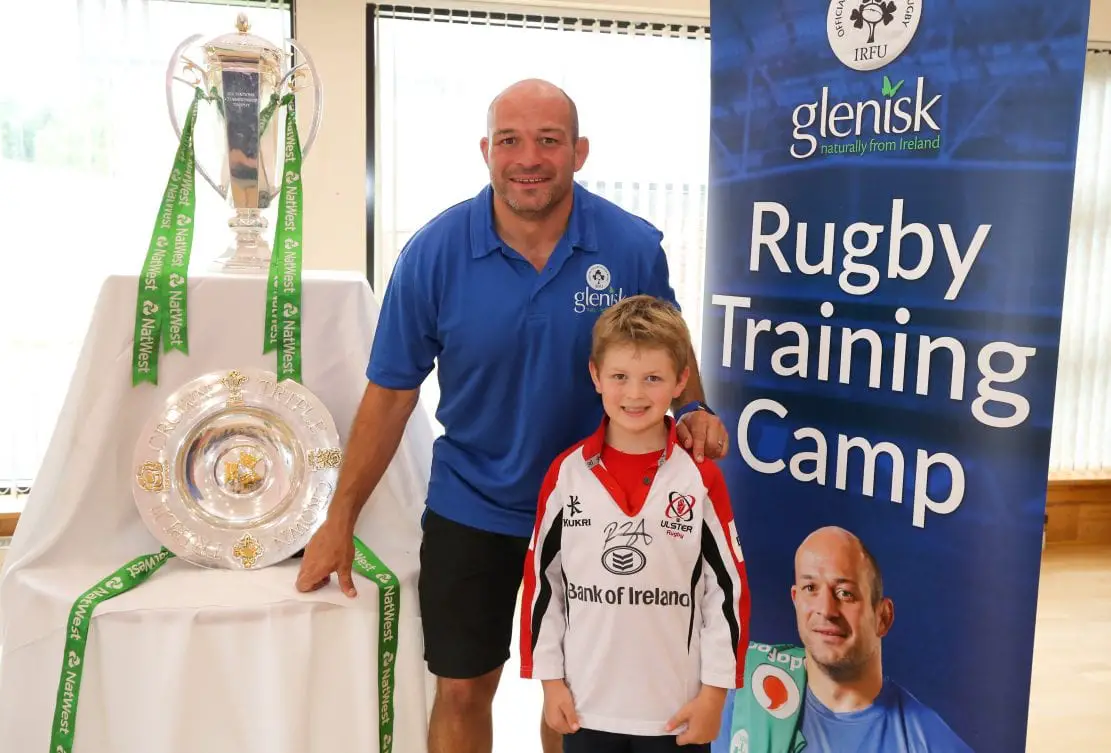 Rory also took time to sign autographs and have pictures taken alongside the famous NatWest 6 Nations trophy.
Each participant also received a selection of the new and exclusive collectable Glenisk Official Irish Rugby Trading Cards along with their Glenisk goodie bag.
Rory, speaking afterwards, said the camp had been "a tremendous success".
He added: "It's amazing to see so many talented local young rugby players developing their skills, having fun and making new friends.
"It was great to be involved in the coaching and get in amongst the young players and pass on my knowledge and experience to the future generation of local rugby.
"Hopefully each child goes away from today's session having learnt something new that will help them to develop and become better rugby players. Maybe one day some of these kids will go on and represent Ulster and Ireland.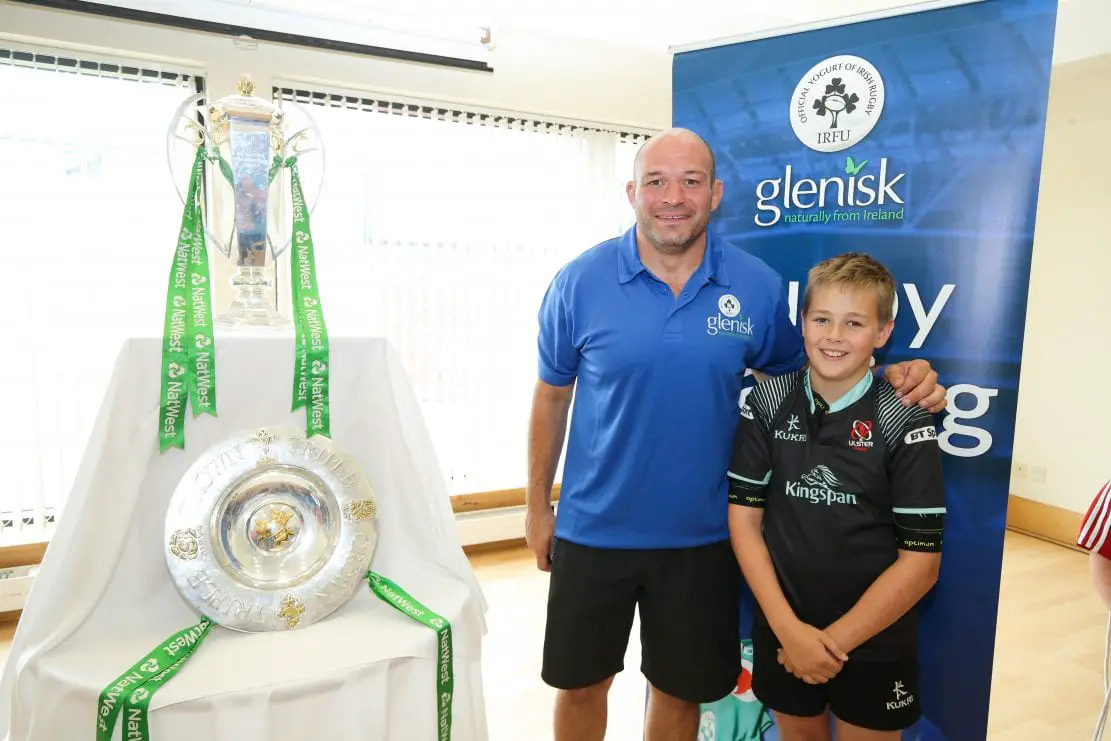 "However, today's camp wasn't just about passing on new rugby skills.  It also involved teaching these young players the importance of nutrition for a healthy body, as well as core values such as respect, discipline and teamwork.
"These are not only important on the field of play but in everyday life."
Glenisk, the award-winning family-owned and operated Irish dairy company, is the Official Yogurt of Irish Rugby, fuelling the Senior Men's, Women's and U20s teams with their range of Irish Strained Protein Yogurts.
Pictures, inset, Elliot Graham (top) and William McMahon alongside Ireland and Ulster Rugby star Rory Best at a recent Glenisk Kids' Rugby Training Camp.
Courts
A Portadown man who assaulted his child's mother over contact has been sentenced to...

A man who assaulted another male, leaving him requiring two stitches, has been sentenced...

A Portadown man who chose a McDonald's meal over looking after his mother has...
Entertainment News
Armagh goes live with its biggest annual musical bash next month when a stellar...

The John Hewitt Summer School is back at The Market Place Theatre in Armagh,...