Get involved in Midnight Street Soccer every Saturday night through May and June.
Every Saturday night at Havelock Park in Banbridge between 7-10pm for young people aged between 12 and 17; 12-14 junior section and 15-17 for senior section.
The Midnight Street Soccer project aims to provide a cross community youth diversionary soccer league held at various synthetic pitch venues throughout the borough, at a time when young people are least likely to be engaged in a worthwhile activity such as weekend nights.
This is a prime time to provide youth diversion and to reduce anti-social behaviour and gain support from local communities.
This programme is funded by SEUPB's Peace IV programme organised by and delivered by Community Sport Officers with various community partners such as Education Authority extended provision and Police and Community Safety Partnership.
The project will:
– Increase physical activity opportunities for young people
– Increase physical activity levels of participants
– Develop social, cross community and good relations opportunities and
– Provide diversionary activities for this identified target age group.
For more details on how to take park, contact Barry Conway on 07717573352. There is transport available upon request but there are two buses running – timetables below.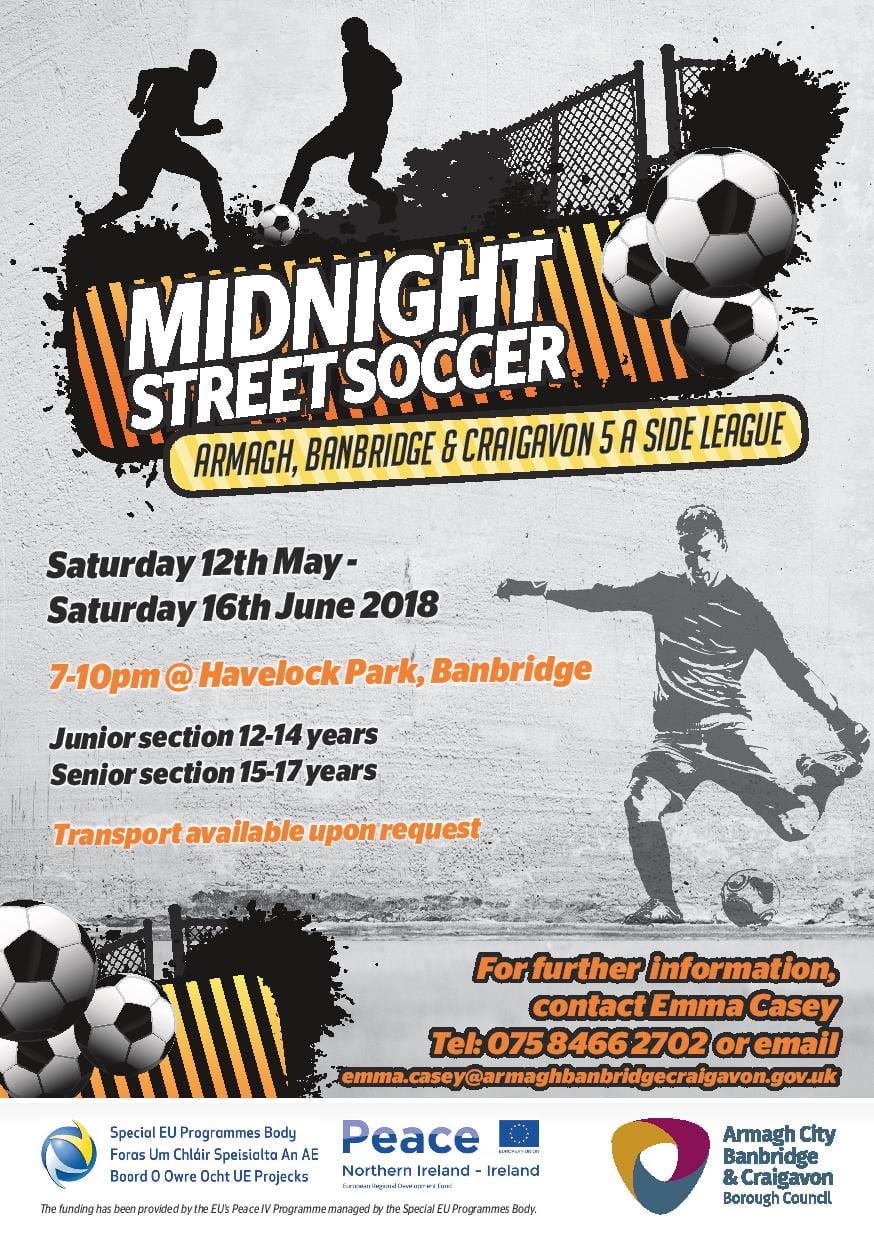 Bus 1:
Rathfriland CC @ 6.15pm
Banbridge Leisure Centre @ 6.35pm
Gilford CC @ 6.45pm
Lawrencetown CC @6.50pm
Bus 2:
Lurgan Train Station: 5.55pm
Mourneview CC @ 6.05pm
Moyraverty shops @ 6.15pm
Killicomaine CC @6.25pm
Portadown Peoples Park @ 6.35pm
Sign Up To Our Newsletter