Armagh Cricket Club secured their historic promotion to the NCU Gardiner Bros Premier league.
The Club also won Section One for the first time with two games to spare following an emphatic victory against Downpatrick.
Remarkably it's the first time in 60 years the club have been in the top league.
Armagh travelled to Downpatrick to seek the important four points to clinch the league and promotion.
Armagh lost the toss and were put in to bat on what looked like a difficult green wicket and a slow outfield.
Neil Gelston and Jamie Rogers opened the batting and made slow but steady progress but as the score reached 40 Rogers fell Lbw to the spin bowling of Magowan.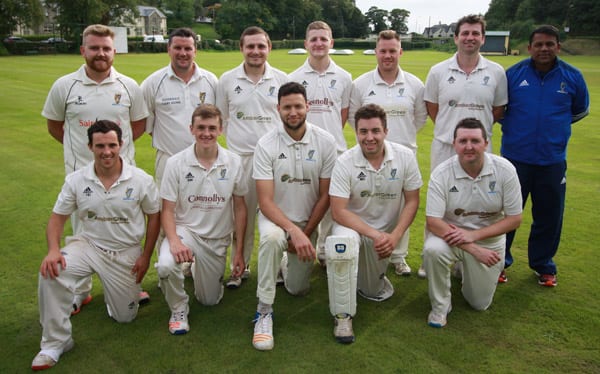 Colin Russell was in next and made 5 before being smartly caught and bowled. In came Harry Doyle at 4 and he steadied the ship in a useful partnership with Gelston.
Doyle got to 21 before being bowled, bringing Jarred Barnes to the crease and with Gelston the pair pushed on, Gelston bringing up his well deserved 50 with a delightful straight six.
Barnes not to be out done crashed an even bigger one over long-on and almost out of the ground.
Gelston was then caught on the boundary for 53 trying to recreate his straight six again and Barnes fell shortly after, bowled by Yeates.
Armagh stuttered slightly towards the end of the innings as captain Matthew Steenson made 10 and was run out while Michael Hoey and Sam Wilson departed cheaply.
In the end it was down to Mark Elliott and Matthew Wright to make valuable contributions in the final few overs as Elliott hit 7 and Matthew 15, including a fantastic six of the last ball of the innings.
Armagh's target stood at a more than competitive 163-9 from their 50 allotted overs which meant if they bowled and fielded well they would win and take the title home.
Armagh's opening bowlers Jarred Barnes and Ben Mackey opened the bowling and both players took a wicket in their first over, Barnes clean bowling Smyth and Mackey bowling the Martin without scoring.
In Barnes' third over he dismissed home captain Craig Boultwood, who misjudged a leave and had his middle stump taken out of the ground.
Mackey not to be out done in his third over dismissed the dangerous Wade as he a big top-edge was well taken by stand-in keeper Steenson.
As Barnes and Mackey finished their first 5 overs, the score sat at 16-4 after 10. Matthew Wright and Harry Doyle were then brought into the attack and although they both bowled economically, however they were unlucky to not get any wickets.
Mullen and Ross Boultwood's partnership at the wicket for 44 came to an end the ball before drinks as Neil Gelston pinned Boultwood Lbw for 28.
The second ball after drinks Mullen was gone also edging behind to the keeper off Michael Hoey's spin-bowling.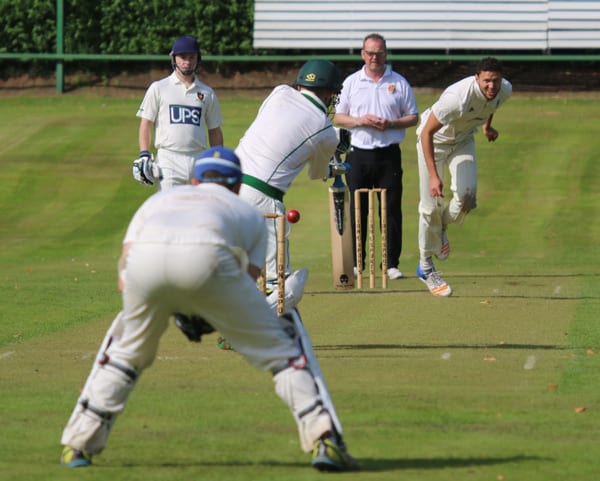 This impressive double breakthrough swung the game totally in Armaghs favour and there was no stopping the city side as two run outs by Samuel Wilson and Gelston put them on the brink of victory.
Fittingly, Gelston picked up the final wicket of the day clean bowling veteran Magowan, meaning that Armagh won by the impressive margin of 83 runs.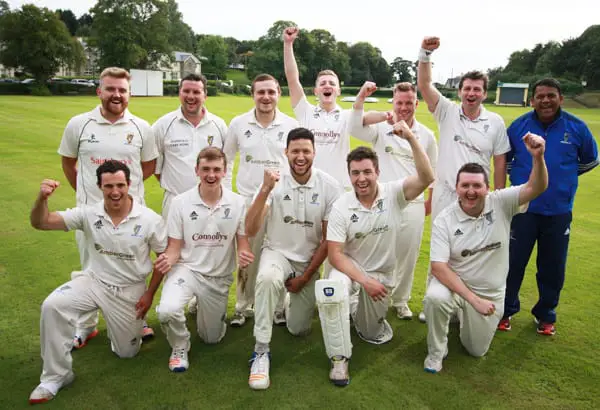 As the Armagh team celebrated on the field, the home opposition sportingly gave over a bottle of champagne to mark Armagh's quite remarkable achievement.
Vice-captain Harry Doyle said: "At the start of the season who would have thought this was possible but as it went on and we won some games we began to believe in ourselves.
"The coaching from Indrajeet Kamtekar and Jarred Barnes brought us on and to lift the title is incredible.
"It's always been my sporting dream to play Premier League cricket for Armagh."
Sundays rearranged League fixture at the Seapark Oval against Holywood did not take place due to the horrendous change in the weather on Saturday night and Sunday morning that left their square dangerously soggy.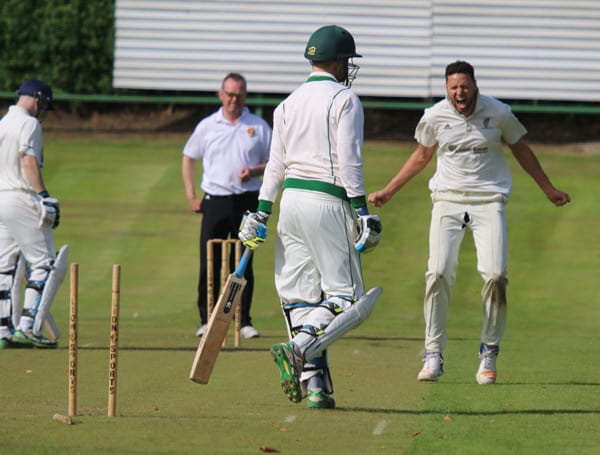 Despite valiant efforts from the home team the umpires declared it unplayable and a no-result.
Saturday's match ball was generously sponsored by Ronnie Anderson and the club is hugely grateful to him and all our other supporters who have made this season possible.
Saturday's final game of the season is at home to Lurgan and will hopefully see the NCU Gardiner Bros League trophy be accepted by Armagh captain Matthew Steenson.
The game starts early at 11:30am.
Sign Up To Our Newsletter