Weed control services are to be extended across the whole borough.
The decision was taken at the monthly meeting of Armagh City, Banbridge and Craigavon Borough Council after a report was earlier considered at a meeting of its environmental services committee.
Councillors were told that the range of areas requiring weed control across the council area is both wide and varied.
Applying herbicides in local authority areas is exacting and requires sensitivity and regard for the legal aspects of using herbicides in such close proximity to the public.
The council is responsible for weed control on hard surfaces on the public highway throughout the borough. This includes public footpaths, kerbs/channels, cycle tracks/black paths, underpasses, car parks and community centres
The Deparment for Regional Development ceased all weed spraying operations last year and the Northern Ireland Housing Executive has reduced weed spraying activities to approximately five per cent on the NIHE asset base.
Therefore, council has been informed, the full impact of the DRD removal of weed spraying is not likely to fully realised this summer.
Banbridge does not conduct any weed spraying operations, but Craigavon Environmental Services street cleansing staff have historically dealt with weed control using 'chipping' techniques.
This process, whilst effective short term, has been described as labour intensive, cost inefficient and the results are temporary, requiring additional labour cost every four to six weeks to maintain satisfactory standards.
The Head of Environmental Health and Neighbourhood Services (Armagh) said he agreed that keeping the service in-house would be more manageable. In relation to the strength of the weed killer used he advised that, for both public and animal safety, environmentally friendly chemicals had to be used.
He said they may need to consider the frequency of spraying to make it more effective.
Independent Councillor David Jones said that in the Portadown area there was a major issue and that the railway bridge on the Armagh Road was covered in weeds. He said spraying chemicals and leaving dead weeds also looked very unattractive.
Councillor Jones believed that greater emphasis needed to be placed on street cleaning and keeping towns and village centres looking well to attract visitors as some currently looked neglected.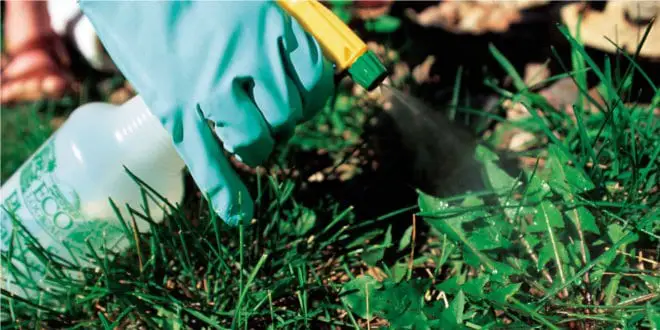 DUP Councillor Gareth Wilson agreed that clean towns was an important issue for ratepayers and they expected their towns to be tidy and clean.
He emphasised that every option needed to be pursued when dealing with weeds as this was a service that the ratepayers expected.
The Head of Environmental Health and Neighbourhood Services (Armagh) advised that in relation to cleaning up neighbourhoods a review had been carried out in terms of the resources available. An electric street sweeper had been bought for Tandragee funded by Rethink Waste.
In relation to weed spraying, the officer explained that after spraying weeds had to be left for a while then 'scuffled'. He also explained that if spraying was done well in the first year there would be less weeds the next year and they would look into all the options available.
DUP Councillor Margaret Tinsley asked if a feasibility study or review could be carried out on how to move forward with weed spraying and the results brought back to committee.
But the SDLP's Thomas O'Hanlon voiced concern as the timeframe. He said a decision was needed to allow staff to deal with weeds over the summer months.
He asked how often weed spraying takes place and was informed that, in the Armagh area, spraying takes place three times a year between March and October. After spraying a blitz of scuffling and street cleaning takes place.
On the proposal of Councillor Wilson, seconded by Councillor Tinsley, it was agreed to expand operations into Banbridge.
It was also agreed that officers would review the standard of service in relation to weed control operations and scuffling and bring a report back to the committee.
Read more news:
Arrest after distressing hate crime attack on young Muslim woman
Devastated family turn to media in bid to recover 100 stolen livestock
No approval given to late arrival charges for funerals
Council to air concerns over 'pay for policing' with senior officer
Armagh beat Wicklow to progress through to Round 2 of All-Ireland Qualifiers
Meeting to be held to demand action on lack of grass cutting
Sign Up To Our Newsletter