A spectacular tribute to the late Tandragee 'flying medic' Dr John Hinds will take place this afternoon at the Metzeler Ulster Grand Prix.
All eyes will turn from the roads to the skies as the world-famous Red Arrows perform a flypast in his honour.
Thirty-five-year-old Dr Hinds, a consultant and anaesthetist at Craigavon Area Hospital, died last month after an accident during a practice session at the Skerries 100 Road Races.
Today he will be remembered at Dundrod in this superb tribute.
The Red Arrows will bring a whole new meaning to the 'flying kilo' with their flypast.
With an official time not yet known, the flypast will take place during a short break between races.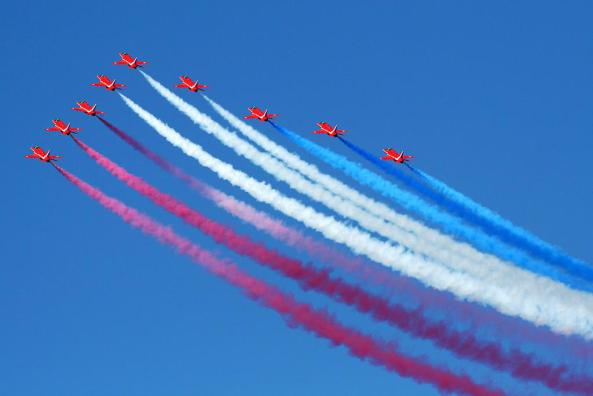 The planes will pass over as part of the Newcastle Festival of Flight and, with sunshine forecast, fans are set to enjoy spectacular views of the world-famous display team.
Noel Johnston, Clerk of the Course at the Metzeler Ulster Grand Prix said: "To have the Red Arrows fly over Dundrod will be fantastic. It's not often that you get such an exciting opportunity and I'm sure it will be a real treat for the fans.
"It will be a great addition to race day and our tribute to Doc John Hinds.
"We're all thinking of him this week and with his dedication to road racing and work campaigning for an Air Ambulance in Northern Ireland, we felt that dedicating the flypast to 'Delta 7' would be a fitting gesture.
"The Red Arrows are one of the few things faster and louder than a factory Superbike so make sure you don't miss it. We'll also have a full programme of racing for fans to enjoy, so there's no reason not to be at Dundrod this Saturday."
Entry wristbands to the Metzeler Ulster Grand Prix cost £25 per person, while entry is free for all under 18s accompanied by a paying adult.
For the latest news and information on car parking and getting to the circuit visit www.ulstergrandprix.net or you can also follow @UlsterGrandPrix on Twitter and check it out on Facebook.
Read more news:
Armagh student chases 'world's best plumber' title in Brazil Skills 'Olympics'!
New name and new lease of life for Armagh pub
Rushmere owners served up permission for new restaurants
Elderly man pushed into county Armagh lake by gang of youths
Opposition to interconnector and 'gigantic pylons' growing by the day
Sign Up To Our Newsletter