The father of a young Newtownabbey man found dead in a hotel room in Ibiza has committed himself to raising money for the charity which helped to bring his son home.
Alan Drennan Senior has already been given a shirt signed by the Manchester United team.
And he intends to ask Celtic FC to donate a shirt too.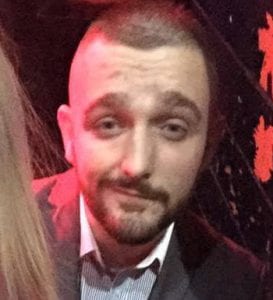 Mr Drennan's family were devastated when the 21-year-old mechanic died in July while on holiday with friends.
The Kevin Bell Repatriation Trust stepped in to help the family.
This week the charity, named after a young Newry man who died in a hit and run in New York in June 2013, is preparing to help with its 100th repatriation – bringing a young Wexford man home to his family.
Colin and Eithne Bell lost their son Kevin and established the Trust in his name, an all-Ireland charity which has crossed all divides to provide assistance to families in need.
Mr Drennan wants to give something back to help others and has spoken of the "compassion" shown to his family after the tragic loss of their son.
He told Belfast Live: "There are no borders in this world. Phoning Celtic wouldn't have been part of my life before Alan died. But he lived a life without borders and we'll follow his example.
"Tragedy doesn't stop to ask what faith people have or what community they come from. I mightn't have thought about it before but I know it's the right way."
Mr Drennan intends to raffle off the shirts to raise as much money as possible for the Kevin Bell Repatriation Trust – and the charity is hugely grateful for the support.
Colin Bell told Belfast Live: "When Kevin died the community here in Newry and around the area raised a huge amount of money to help us and we've kept the fund going to help other families – we just didn't realise at the time how many there would be.
"So I want to thank Alan and Verona for thinking of us and for other people who may need our help. Young Alan was a wonderful son and the Drennans are a wonderful family going through the worst of times but sadly they haven't been the last."
To support the Kevin Bell Repatriation Trust, click here .
Picture: Alan Drennan Jnr. (Facebook)
Read more news:
Man drags woman from car in attempted Armagh hijacking
Armagh pharmacist Maurice Currie struck off the register
Witness appeal to accident which led to Armagh pensioner's death
New tougher community orders to give criminals the chance to avoid prison
Pensioners' lucky escape after bungalow blaze
Sign Up To Our Newsletter