A mother-of-four from Tandragee says she is afraid of letting her children out to play in the garden of their home because of rats.
Louise Martin, who lives in Cornmarket Street and whose children are all aged under nine, said the rodents appear mainly in the summer and that she is "dreading" the good weather coming.
She moved to the Housing Executive-owned property last January and believes the problem stems from an area of private land behind her back garden which is "full of rubbish".
Despite a visit from ABC Council's environmental health department, Louise said she has been told nothing can be done to clean up the land because no one knows who owns it.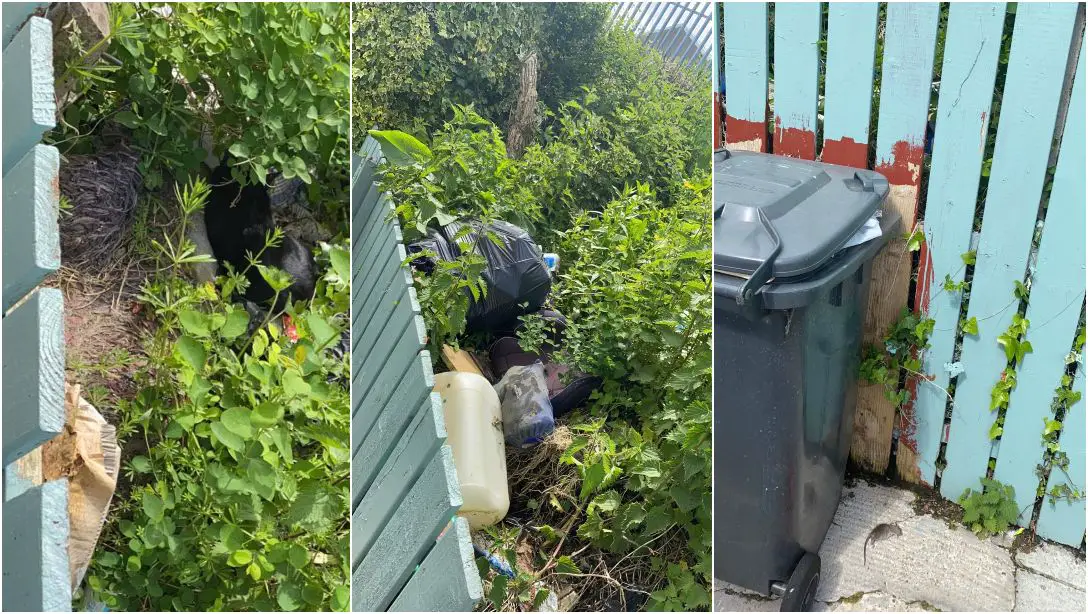 "An environmental health officer came out and said the rat situation was terrible and that she would look into it," Louise told Armagh I.
"But then she came back saying she couldn't find out who owed the land and that there was nothing the council could do.
"They said they could put down traps in the garden but I had gone and bought cats to see if they would keep the rats away.
"The cats are killing the rats but when they aren't about that's when the rats come out.
"We were hanging out the washing one day when the baby was about five or six months old and we had brought her out in the bouncer chair," she said.
"There was a big rat appeared and only for my wee dog Trixie, a Yorkie Russell, catching it and killing it, my child could have been hurt.
"Another day, my mum and I were in the kitchen and we just saw a massive rat run straight across the garden.
"My wee girl constantly asks me if she can go out to play in the back garden and I have to tell  her 'no'.
"But it's going to get to the point where I will have to give in and let the kids out to play and I am scared of a rat biting them, or worse."
Louise said that if she was able, she would clear the area behind the fence. However, she suffers from scoliosis and her dad is also disabled.
She said she had also raised the issue with the Housing Executive last year and was told enquiries would be made but has heard nothing since.
A spokesperson for Armagh City, Banbridge and Craigavon Borough Council said it is not responsible for pest control services but that it does provide advice and information leaflets to residents on the best action to take should a pest problem arise.
"Where necessary our environmental health department proactively engage with neighbouring occupiers to provide advice on how to keep their properties rodent free. The maintenance of vacant land remains the responsibility of the landowner," she said.
"As infestations do not respect boundaries, collective action from all properties is essential to ensure the full eradication of rodents.
"We would advise any occupier sighting rodents on their land to contact a competent pest control company to carry out safe pest control treatment. For further advice or to request an information leaflet contact environmental health on 0300 0300 900."
Sign Up To Our Newsletter