Tandragee police station has been razed to the ground.
Several years after it was closed operationally and the base has been reduced to rubble.
Located in the shadow of the famous Tayto Castle, the police station was one of many to have closed as part of budgetary cuts and security curtailments and a change to the way in which policing is delivered.
There had still been some who had help out hope that it might indeed reopen at a future date.
But any such optimism has ended as the bulldozers moved in.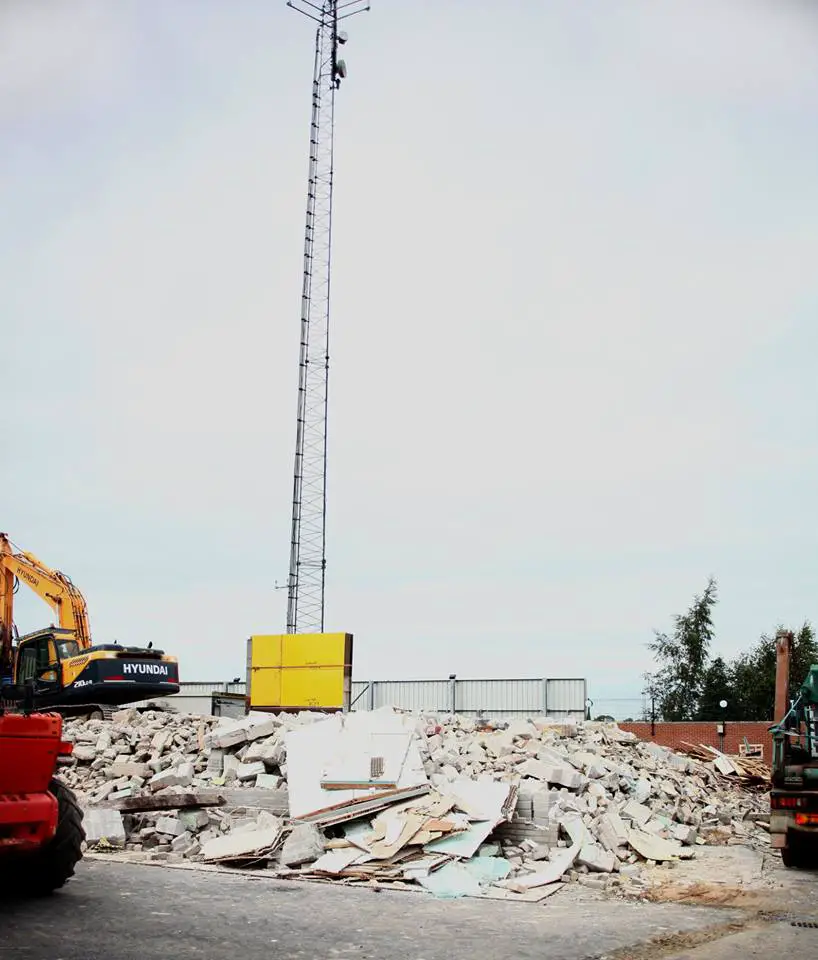 It has been described as the end of an era for the County Armagh town.
DUP Alderman Gareth Wilson said that, while it had been non-operational for some time now, it was nonetheless a sad day to see it demolished.
And he questioned again the thinking behind the decision to close it in the first place.
Said Alderman Wilson: "While the PSNI decision makers make the case that policing isn't 'bricks and mortar', I feel there is a role for actual physical stations from which units are based and operate.
"However with everything now going towards centralisation and the PSNI drive to reduce their estate, this is the result.
"I understand that it has not, as yet, been disposed of.
"The positive that is supposed to come from reducing the police estate is savings directed at providing more officers on the beat. That's the test – do we see more officers on patrol?
"I continue to keep in regular contact with the PSNI and it is good to see the public supplying important information quickly via other means other than a visit to a physical station.
"I certainly feel there is a need for a greater number of officers out on the ground and that's a case that will continue to be made."
Sign Up To Our Newsletter