Drinking water which appears to contain a "diesel type substance" has led to a contamination scare for some residents in south Armagh.
And political representatives have been demanding answers from NI Water, who have taken action to remedy the situation since it was brought to their attention this week.
Both the SDLP and Sinn Fein in the area have met with residents affected.
The SDLP'S Justin McNulty said residents of 2-24 Carn Road, 3-25 Green Road and 8-10 Ayallogue Road, Killeavey, should NOT use the mains water supply until told otherwise by NI Water.
He spoke with NI Water officials on site and has been in contact with them since residents raised their fears over the weekend.
"Residents reported foul smelling and discoloured water and there was a strong stench – a petrol-like smell," he said.
"I contacted NI Water and the Public Health Agency was informed. NI Water issued a 'Do Not Use Notice' and delivered bottled water to the 41 properties impacted.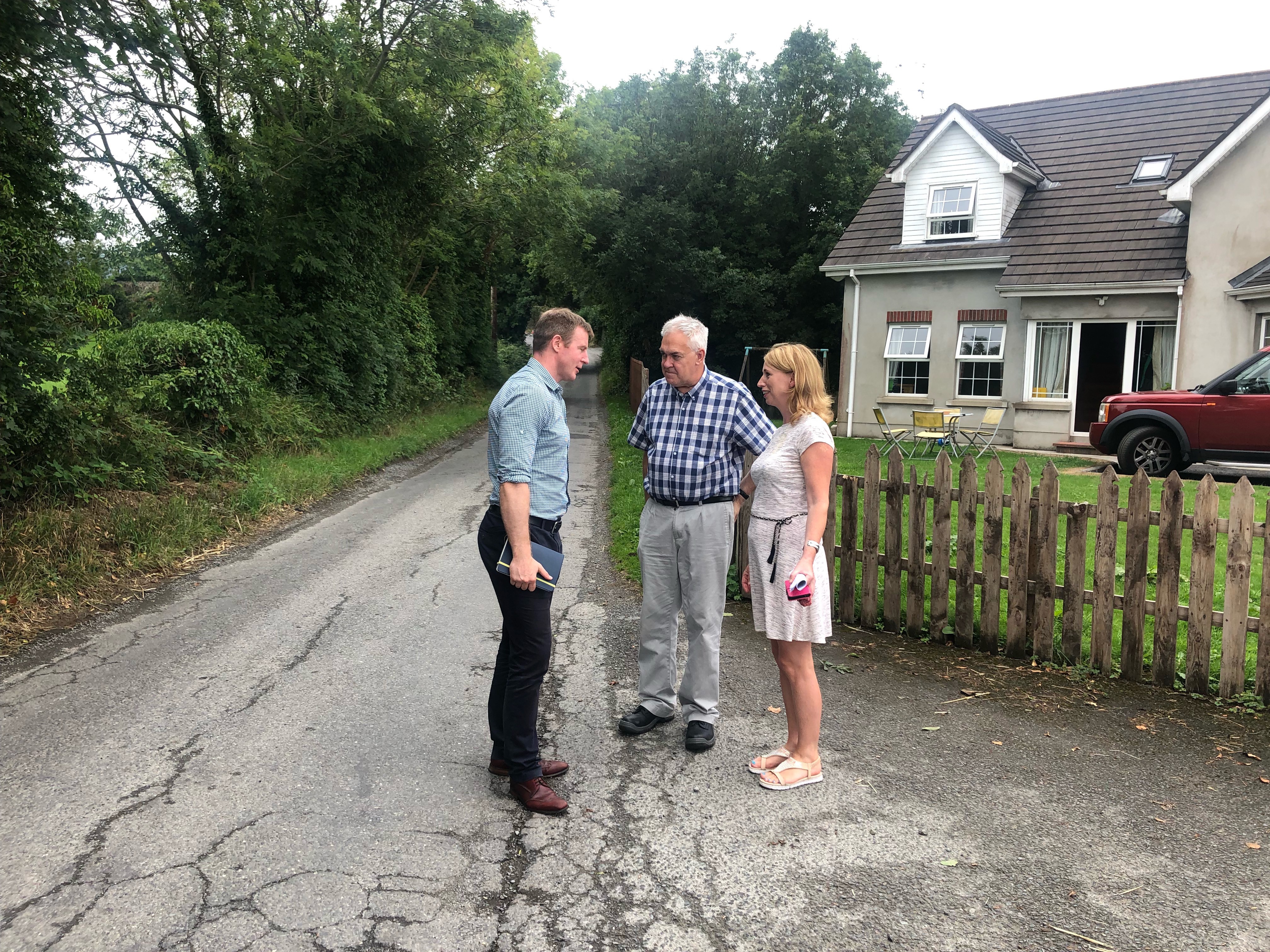 "This was a very serious incident and I have to pay tribute to NI Water for their swift action."
On Thursday, Mr McNulty met with senior representatives of NI Water on site to receive an update on works in the area.
"They have confirmed that the source of the problem was linked to the weekend's heavy rainfall," he said. "It was identified as an old obsolete water main which was contaminated a number of years back and, because of the heavy deluges of water, leaked into the water system.
"NI Water has been continuously flushing the system since the weekend and will continue to do so in the days ahead.  They have made it clear that residents should not attempt to use the water until told to do so.
"They expect it to be useable again in the early part of next week, however have agreed to continue liaising with me and local residents in the days ahead. I want to thank residents for their patience whilst this incident has been ongoing and hopefully resolved."
Newry, Mourne & Down Sinn Féin Councillor Liz Kimmins said the water "seemed to be contaminated by a diesel type substance and residents have reported a strange smell" coming from it.
And it was not for the first time, as she revealed.
"This issue arose approximately three years ago and my colleague Megan Fearon MLA and I were at the time involved with a series of discussions with Water Service and local residents," she explained.
"NI Water officials assured us that the problems with the water would be thoroughly dealt with."
But added Cllr Kimmins: "The problem has arisen again in the past few days. Water going into homes appears to be contaminated with a diesel type substance and there is a horrible smell of it.
"At this stage NI Water have been flushing the system over the past few days, a procedure they will continue to do."
Newry and Armagh MLA Megan Fearon said the ongoing situation was "causing huge concern to local residents".
"We have kept the residents and their families informed of the current actions by NI Water," she added.
"However, we will be requesting a full report on how the water to this area of Killeavy has once again become a cause for concern for those drinking and using it.
"There is a feeling that the issue has never been fully dealt with so we will want a comprehensive response to the concerns outlined by the local community."
Sign Up To Our Newsletter