A Co Armagh man has been taking on 52 Triathlons in 52 weeks this year on the other side of the globe to raise funds for a mental health charity.
It all started back on the first week of January for Meigh man Paraic Fearon, who hopes to complete the mammoth challenge in Melbourne on Christmas Day.
The 23-year-old swapped South Armagh for Australia's south coast back in May of 2019 with two of his friends from neighbouring Newry.
Speaking to Armagh I, he explained: "I had always wanted to travel to Australia to get the sun and beach lifestyle, just for a change in general really."
One triathlon would be enough to floor most of us – that's 1.5k swim, a 40k cycle and a 10k run!
But for Paraic it would seem an insurmountable task given that he was born with a club foot.
"I struggled with it during most of my youth, having to get several surgeries to correct it," he said. "At one point 10 years ago I was actually in a wheelchair and had to go through quite a bit of physiotherapy.
"Thankfully, since I was around 14, I've been moving from strength to strength and slowly but surely being able to run."
During the lockdown in Oz, Paraic turned to running in order to keep fit and get out of the house, like many of us, which led to him completing his first 10k.
"After I did this first 10k I felt like a triathlon might be something I could do," he explained. "The first one was on January 3rd, 2021, and I officially decided in November 2020, but I had been thinking since the pandemic began as to what to do and how to bring awareness to mental health."
Paraic stated that mental health and wellbeing had always been something that he had been passionate about but the pandemic had put it into context.
"I've always been a very positive person," he said, "But once Covid happened and we were locked down even I began to struggle, so I could only imagine how others who struggle on a daily basis with their mental health must've felt so it became a priority of mine to raise awareness for this cause."
However, this is not an easy task he has set himself and coming close to the end Paraic gives us an honest insight to what the last year has been like.
"The first triathlon was definitely very difficult on the body, because Christmas had just passed and I hadn't been training the best over the holidays," he said.
"The first few months they got a little easier week by week and then injuries started to play up as the months went on making them more difficult."
Paraic was lucky enough to be joined by friends on many of his triathlons through 2021, which provided extra support.
"Along the way there has most definitely been ups and downs," he said. "On one occasion I had an anxiety attack the night before my triathlon as I was overthinking it all. Also two weeks ago I caught Covid so I had to quarantine for two weeks meaning I missed out on two triathlons so I'm currently playing catch-up."
The end is nearly in sight as Paraic hopes to complete his 52nd triathlon on Christmas Day, along with a group of friends who have joined him on previous outings.
"To everyone that has supported me I can't say thank you enough," he said. "It's been what has driven me all year long, having such an amazing group of people around me pushing and cheering me on, whether it be in Australia or back home.
"Many a time I felt like quitting or giving up but thanks to those around me I've got to this point."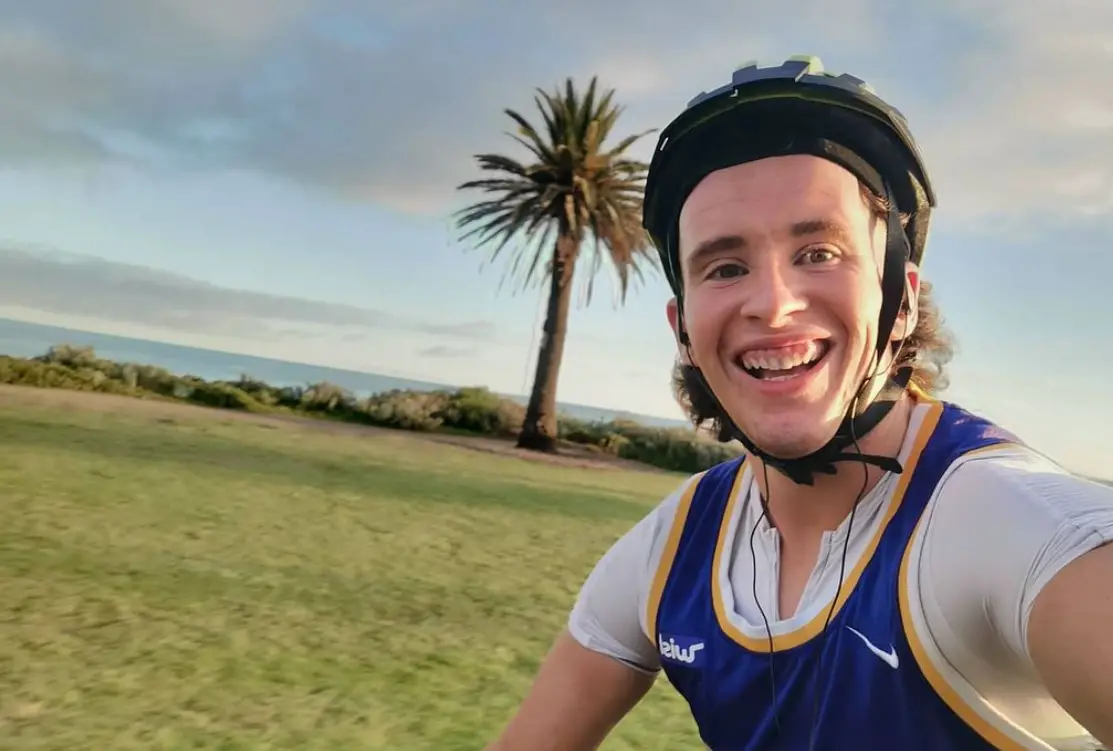 He added: "It goes to show you are capable of anything as long as you put your mind to it. It may not be quick and happen overnight, you will need to work on it but whatever it is you dream of, you can do it.
"To anyone out there going through a hard time, it's going to be OK. It may be bad at the moment but life gets better and there's always a reason to keep fighting."
Paraic has already raised of $6,400 of his $10,000 target, with all proceeds going to mental health charity MIND. You can keep track of his progress on his Instagram page or to make a donation visit his Just Giving Page.
Sign Up To Our Newsletter